Assorted Links Wednesday
E-grocery shopping, virtual health care visits, and home nesting were likely to stick around post-COVID. Plus Mexico.
Table of Contents
Bob Cook: Mexico – Part of the Solution for North American Supply Chain Challenges. Brush up on your high school Spanish, your next ED job might be in Mexico.
How should local leaders use their American Rescue Plan funding?
The McKinsey Global Institute analyzed consumer demand and behavior during the pandemic in China, France, Germany, the U.K., and the U.S. in a new report, The Consumer demand recovery and lasting effects of COVID-19.
We expect spending by middle- and high-income cohorts in the U.S. to bounce back to pre-COVID-19 levels between 2021 and 2022, as higher-income households emerge largely unscathed financially from the pandemic.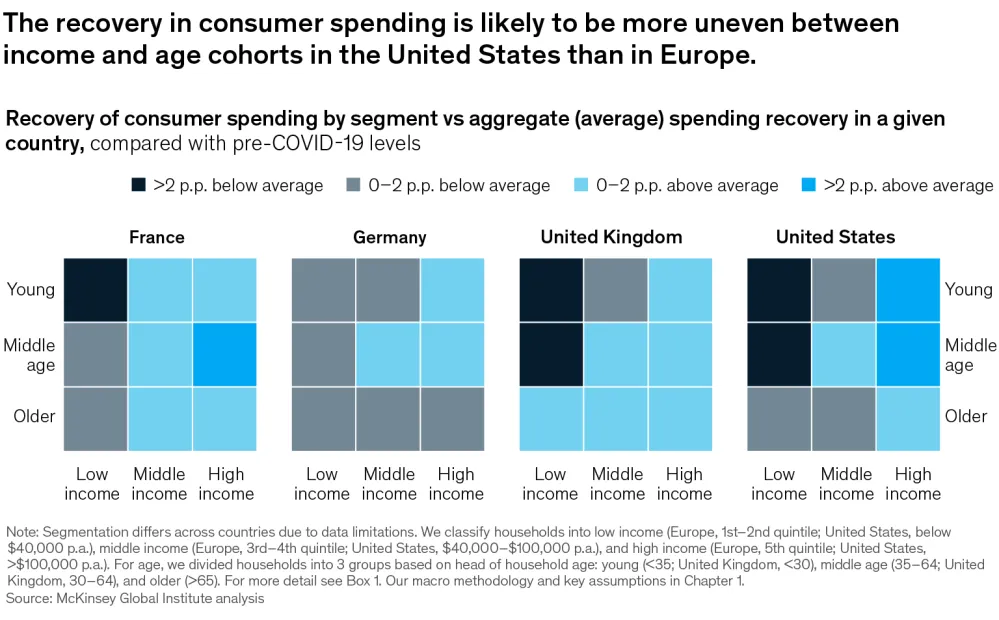 But we found spending by lower-income cohorts could drop below pre-COVID-19 levels once stimulus measures expire as lower-income households have lost jobs or face income uncertainty, especially as companies have automated operations and moved online, potentially slowing down the jobs recovery in consumer services.
On post pandemic-induced behaviors:
We found that e-grocery shopping, virtual health care visits, and home nesting were likely to stick. However, remote learning, declining leisure air travel, and live entertainment will likely revert closer to pre-pandemic patterns.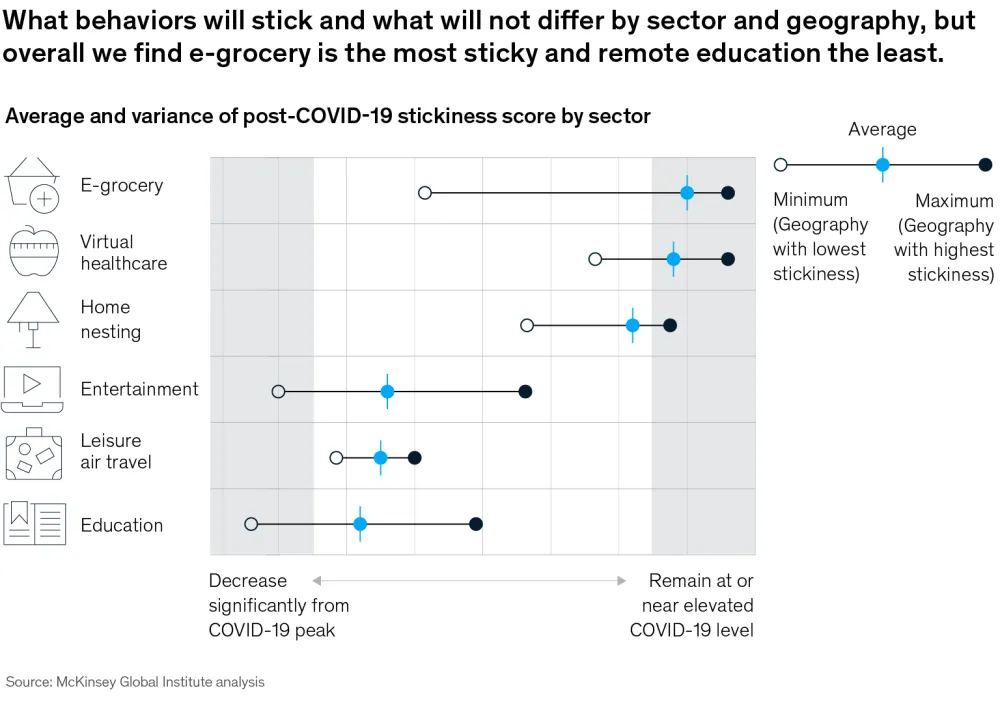 Cindy Litwiller, Wright County, Iowa economic development director, has died.
Michigan puts puts $9 million toward talent initiatives.
Bo Kemp to drive economic development in Southland Chicago.
Lake Charles, Louisana to use 2-cents of state's 4.45-cent sales tax on future development](https://www.americanpress.com/news/business/city-will-be-able-to-use-sales-tax-funds-for-economic-development/article_65521ce6-8bdb-11eb-b0af-2779c8058a8f.html).
Use this line if you resign: "You have a shelf life. You're not a twinkie," said former Indiana Secretary of Commerce Jim Schellinger.
How much would development plans near Zion National Park boost regional economy?  As a former ED outside of Yosemite National Park, I love the thought.
Vail Symposium, Vail Valley Partnership to present program on economic outlook and road to recovery:
Ten consecutive years of positive economic growth, the longest economic expansion in 70 years, came to an abrupt halt in Colorado and the rest of the country due to the pandemic. At the time, Colorado enjoyed one of the strongest economies in the country.
Watch out for the battlefield 'burbs.
What industries and metro areas were hit the hardest by the COVID-19 pandemic?
Leisure and hospitality
Transportation and utilities
Other services
Construction.
and of course:
New York-Newark-Jersey City, NY-NJ-PA
Los Angeles-Long Beach-Anaheim, CA
Chicago-Naperville-Elgin, IL-IN-WI
Dallas-Fort Worth-Arlington, TX
Houston-The Woodlands-Sugar Land, TX
Except for Dallas at #4, the five of the top four are the four largest cities in the US.
AppHarvest, a company bringing fresh produce and high-tech agriculture jobs to Eastern Kentucky, has big plans for the future.
Econ Dev Show Newsletter
Join the newsletter to receive the latest updates in your inbox.