Assorted Links Wednesday
How much do real estate agents make, COVID barriers, town onboarding, California and site selection, robot trucks, and more.
Table of Contents
US economy likely to outgrow China's due to the difference in pandemic responses: US gross domestic product rose 12.2% in the second quarter of this year from a year earlier, outpacing China's 7.9% gain.
---
How much do real estate agents make, or these 5 real estate niches are the most profitable.
---
Delta variant: US economic recovery has 'stalled,' economist says:
"I would say what we have seen in monthly data — and even in real-time data — there is basically a stall in activity. We are certainly not contracting. It's a stall driven by certain sectors, those that are obviously more receptive to the Delta variant," said Aneta Markowska, Jefferies' chief financial economist.
---
It turns out all those plastic COVID barriers might have made things worse: Under normal conditions exhaled breath particles disperse, carried by air currents, and are replaced by fresh air roughly every 15 to 30 minutes. But erecting plastic barriers can change air flow in a room, disrupt normal ventilation and create "dead zones."
---
Your town needs onboarding for new residents:
When you get to your new location, there are a million things you need to deal with like the obvious unpacking and setting up your wifi (priorities 😉), but pretty quickly you realize how many other things need to get done or seem foreign and unknown. A company could provide cities and towns with an onboarding experience, similar to how startups think about product onboarding for new users. When you move, you register an account and are immediately matched with a "town ambassador" of sorts who are volunteers that help welcome new residents. The software can maintain up-to-date resource lists including information about clubs, activities, events, safety information, and more that the user is guided through with a WalkMe or Pendo type experience. There can be guides for different demographics like children where you would find materials on things like childcare (daycares, nannies, au pairs, etc), schools, new parent groups, classes, camps, and more.
---
California's problems illustrate the complexity of corporate site selection decisions: Companies have been fleeing California's high tax and minimum wage environment for years despite the deep talent pool of workers. The state's myriad problems, including the thousands of homeowners currently at risk from wildfires, illustrate the delicate balance companies must traverse when deciding where to relocate their call centers, manufacturing plants, distribution centers, software development or headquarters operations.
---
Largest economic incentive deals of second quarter 2021: 423 economic incentive packages were offered to companies across the United States during the second quarter of 2021.
---
For robot trucks, navigating highways is just one bump in the road: Investors have rushed into startups that promise to have big rigs drive themselves, but a path to commercial markets remains a major challenge.
---
Why inflation isn't going away: How America's people shortage will keep labor costs high.
---
Unemployment rates were lower in 17 states and DC in July 2021: The national unemployment rate, 5.4 percent, declined by 0.5 percentage point over the month and was 4.8 points lower than in July 2020.
---
Six out of 10 rural counties lost jobs in last two decades: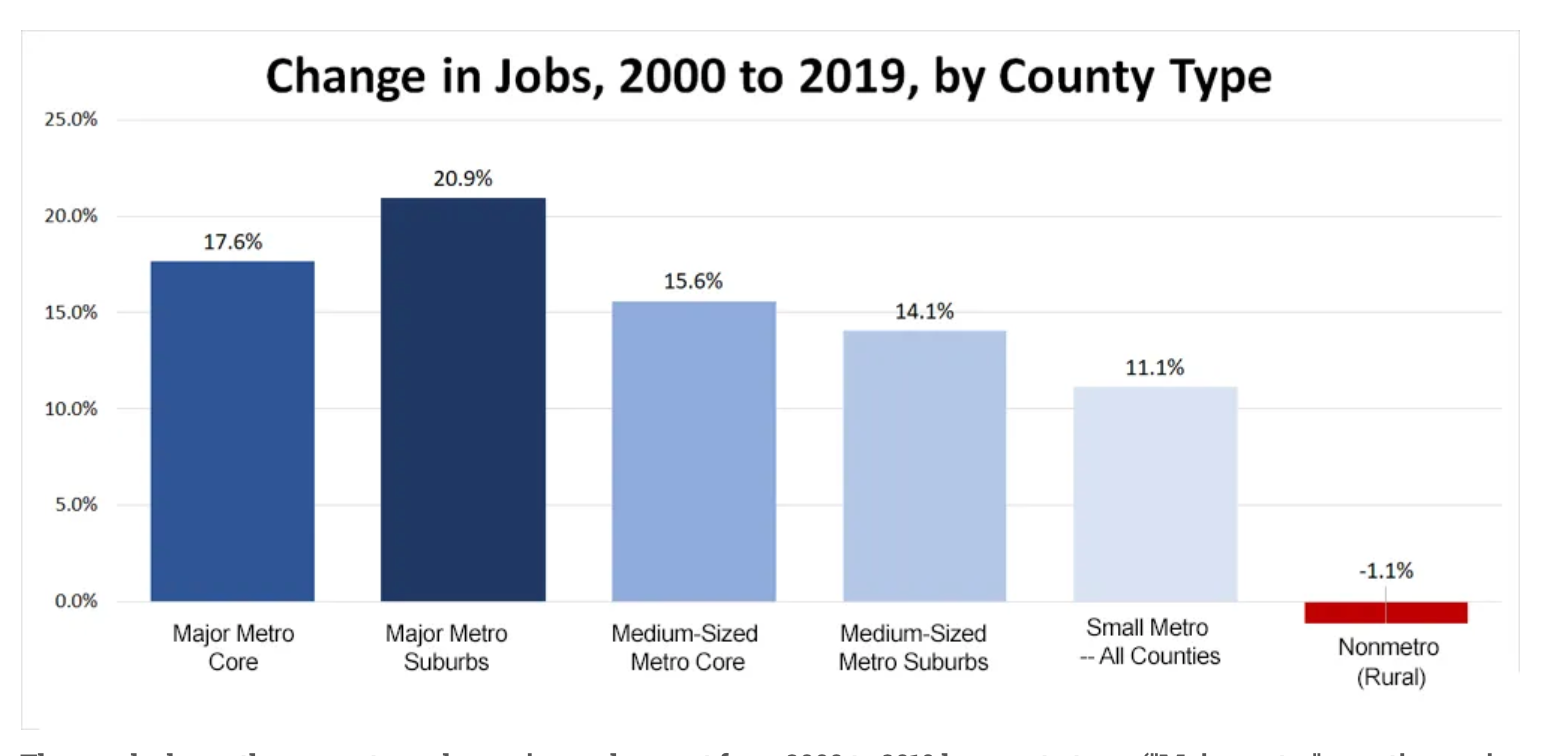 Federal employment figures point out is that there are two different countries — one that is gaining jobs and people and another that is losing both. The division between those two countries is created not only by the difference between the city and the countryside, but by the structure of local economies and local levels of education.
---
Workforce trends of 2021 impacting manufacturing site selection from Site Selection Group.
Econ Dev Show Newsletter
Join the newsletter to receive the latest updates in your inbox.