Assorted Links Wednesday
Roads, transit, internet: What's in the infrastructure bill. That and more.
Thanksgiving dinner staples are low in stock thanks to supply-chain issues: Turkeys, yams and pies are low in supply, though aluminum foil to cover it all will be easier to find than last year
---
Faced with soaring Ds and Fs, schools are ditching the old way of grading:
Educators are moving away from traditional point-driven grading systems, aiming to close large academic gaps among racial, ethnic and economic groups. The trend was accelerated by the pandemic and school closures that caused troubling increases in Ds and Fs across the country and by calls to examine the role of institutionalized racism.
---
Surging gasoline, food prices fan U.S. inflation: US consumer prices accelerated in October as Americans paid more for gasoline and food, leading to the biggest annual gain in 31 years, more signs that inflation could stay uncomfortably high well into 2022 amid snarled global supply chains.
---
Roads, transit, internet: What's in the infrastructure bill: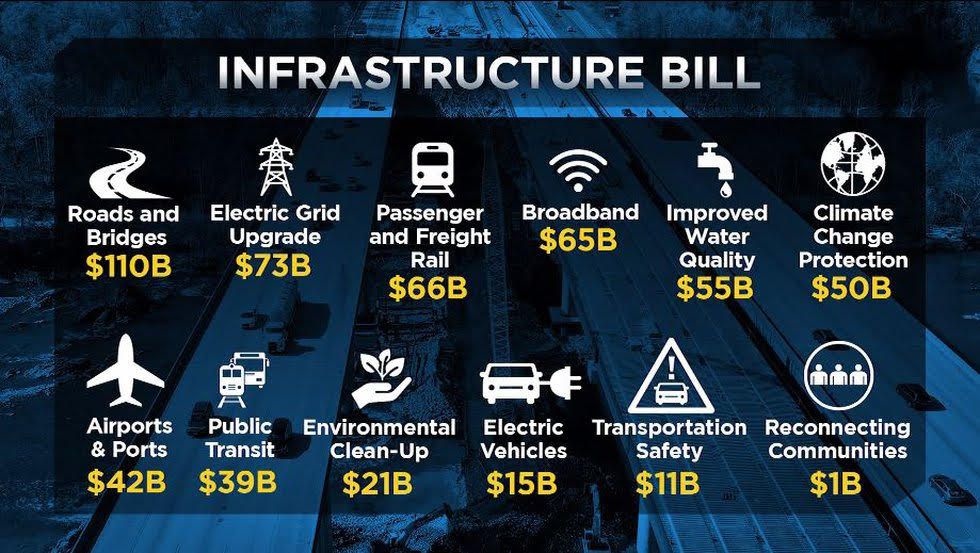 Econ Dev Show Newsletter
Join the newsletter to receive our economic development email every weekday in your inbox.