Assorted Links Wednesday
Sticking with it, brutal honesty in real estate, hoarding, shipping's strategic nature in the US, and so much more.
Table of Contents
Bob Hess (Vice Chairman, Global Corporate Services at Newmark) on the importance of planning, and sticking with it in economic development:
Our Newmark site selection team had the chance to advise another Semiconductor client just months before this event on the validity of Ohio and the Columbus area for a $12 billion chip plant called Project Trace -- 8 years ago the study was completed. We looked at six states. TX, NY, VA, OH, OR and AZ. That location feasibility activity helped set the stage for a long term strategic bet in high tech mfg and semiconductor production for this asset type in the Columbus region.....so good things happen to those who plan and are in it for the long term.
---
Why realtors have embraced brutal honesty: Lots of Americans have relocated during the Covid-19 pandemic, sometimes sight unseen. Real-estate agents are doing some truth-telling in advance.
Here's the video from the article:
---
Two years into pandemic, shoppers are still hoarding: Bulk-buying habit is expected to stick as people eat more at home, supply remains uncertain and inflation rears up. Retailers and producers are shifting operations as a result.
---
Tractor Supply to cut in-store safety stock with just-in-time replenishment centers: Tractor Supply Company plans to add more facilities over the next several years that provide its stores with just-in-time replenishment of some of its fastest-turning items over the next several years, Colin Yankee, executive vice president and chief supply chain officer, said on the company's Q4 earnings call in January. Good news for economic development.
---
Pandemic highlights shipping's strategic nature in the US – and its deficiencies: A team of academics and national security advisors from the Northeast Maritime Institute's Center for Ocean Policy and Economics presented a report in mid-December entitled A Revitalisation Plan for US Maritime Trade, Commerce and Strategic Competition that lays out proposals to re-assert US commercial ambitions in the maritime sector, and to compete, to some extent, with China's Belt and Road initiative.
---
The solution to expensive housing: More housing. Makes sense.
---
No, the other one: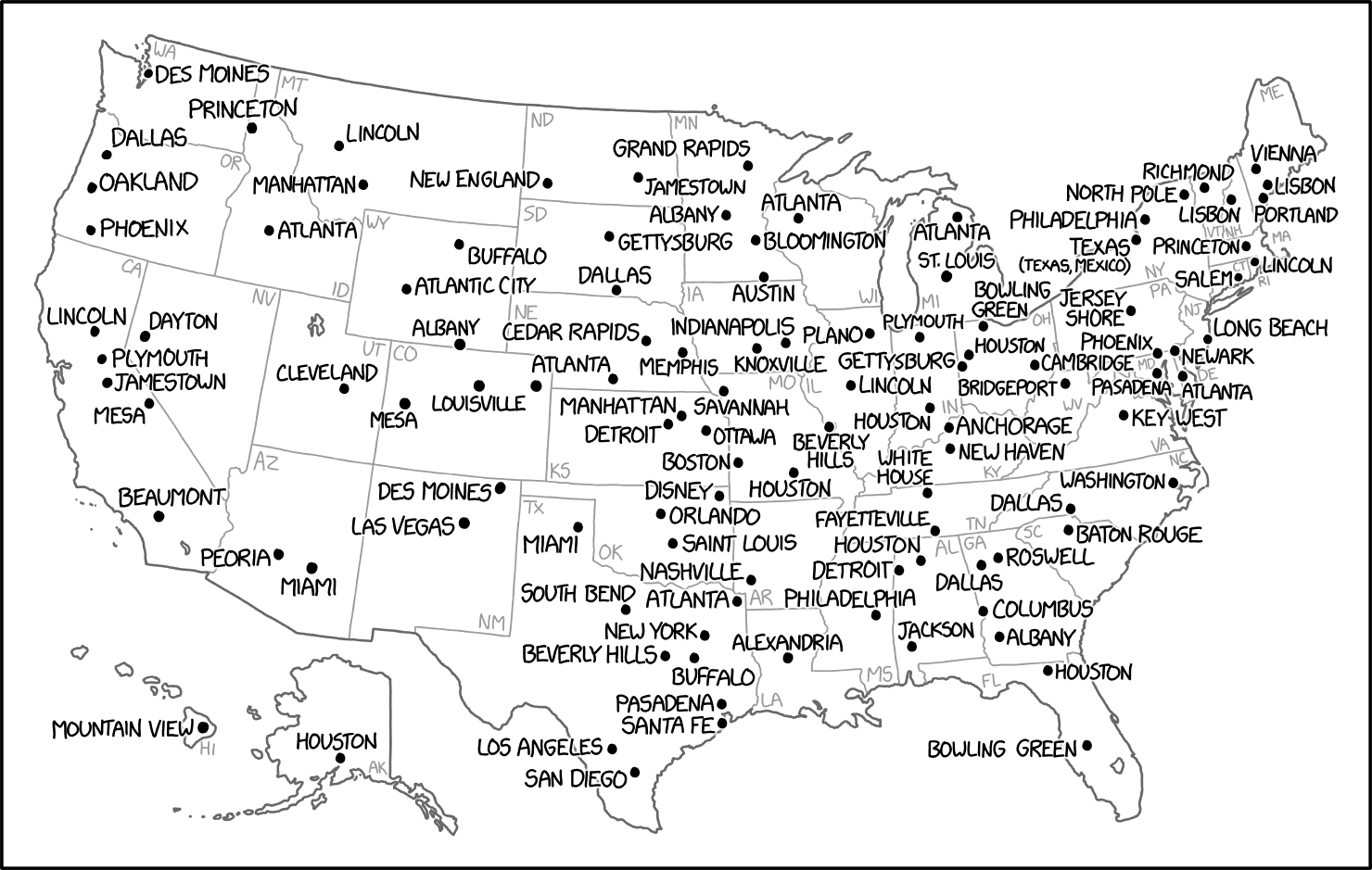 ---
The next entrepreneurial revolution: The pandemic's economic destruction has also created new winners.
---
Shortages of everything:
In a time when social networks have been swamped with photos of empty shelves from across the nation, Goldman's head commodity strategist and one of the closest-followed analysts on Wall Street, said he's never seen commodity markets pricing in the shortages they are right now.
"I've been doing this 30 years and I've never seen markets like this," Currie told Bloomberg TV in an interview on Monday. "This is a molecule crisis. We're out of everything, I don't care if it's oil, gas, coal, copper, aluminum, you name it we're out of it."
---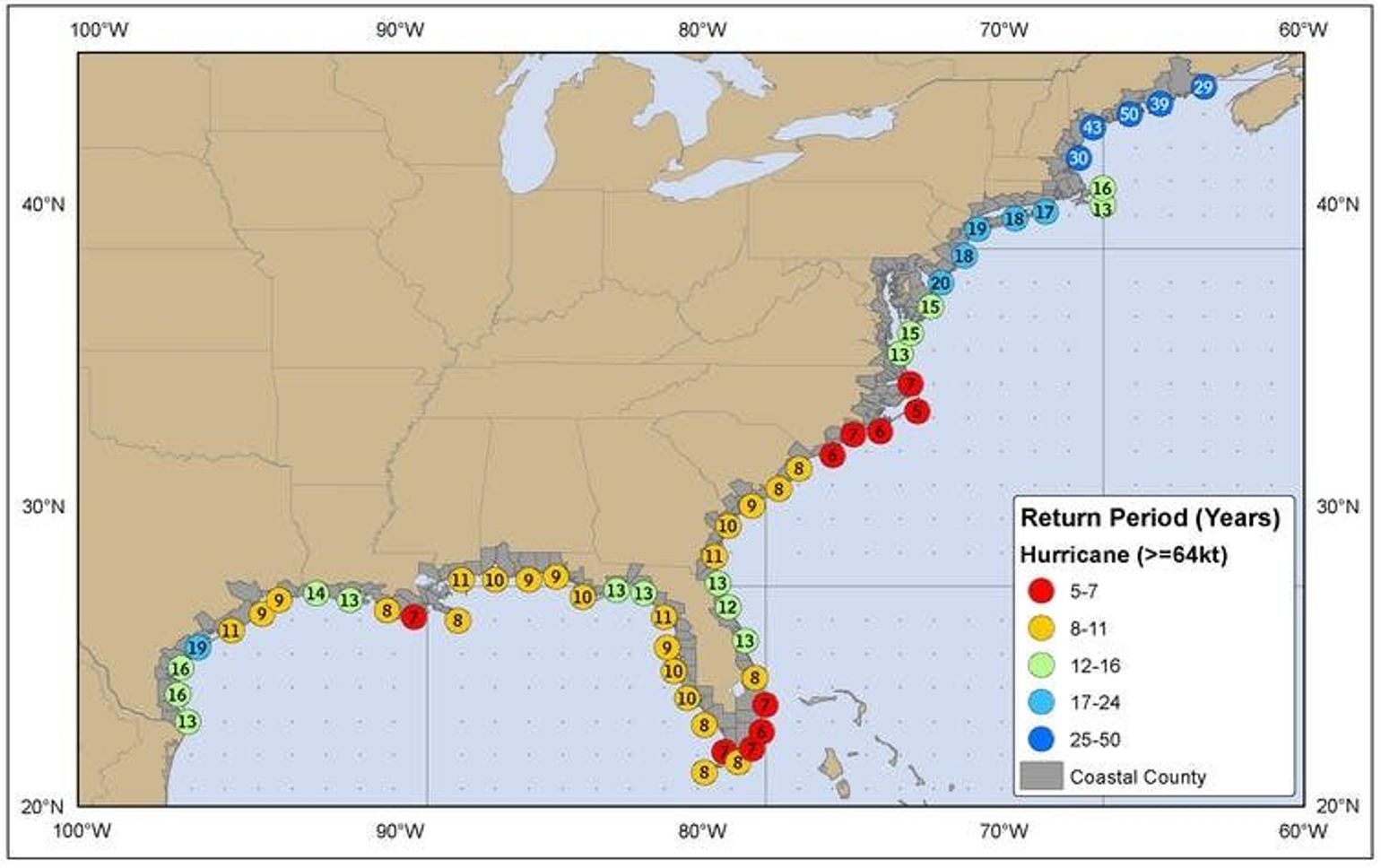 All things considered, Galveston and the Texas Gulf Coast aren't hurricane hotspots.
---
Diverse neighborhoods are made of diverse housing: We've only had exclusionary land use zones in the United States since 1926.
---
Massive site selection projects announced in 2021:
Intel, Chandler, Arizona—Intel's $20-billion investment for two new semiconductor fabrication facilities at its existing location will result in 3,000 new jobs and 3,000 construction jobs.
Apple, Wake County, North Carolina—this $1-billion new software and IT research and development center will create 3,000 new jobs paying an average annual wage of $187,001 and retain 1100 employees.
Ultium Cells, Spring Hill, Tennessee—a joint venture between General Motors and LG Energy Solution, this project will invest $2.3 billion to establish a new lithium-ion battery manufacturing plant, creating 1,300 new jobs.
Rivian, Fort Worth, Texas—Rivian, an all-electric vehicle manufacturer, is considering Fort Worth as the location for a new $5-billion manufacturing and R&D facility. Target production is about 200,000 vehicles per year.
Oracle, Nashville, Tennessee—a regional operations center, this $1.35-billion project will create 5,989 new jobs over a five-year period, paying an average annual wage of $114,000.
Ford Motor Company, Bristol, Tennessee—this $5.6-billion joint venture between Ford Motor Company and SK Innovation will create a new manufacturing facility and 5,800 jobs in Haywood County, Tennessee.
Texas Instruments, Sherman, Texas—3,000 jobs will be created at this new $30-billion semiconductor manufacturing plant, which will produce 300-mm semiconductor wafers.
JM Smucker, McCalla, Alabama—this leading food and beverage manufacturer plans to create 750 jobs with a new $1.1-billion manufacturing and distribution facility that will produce frozen sandwiches beginning in 2025.
Toyota, Liberty, North Carolina—Toyota Motor North America will create 1,750 jobs with an average annual wage of $62,234 by building a $1.29-billion vehicle battery manufacturing plant.
Lancium, Abilene, Texas—this software and IT solutions provider will invest about $2.4 billion over a 20-year period to establish an 800-acre data center facility, creating 57 high-paying jobs.
U.S. Steel, Osceola, Arkansas—a supplier of steel sheets and other steel products for a variety of industries, U.S. Steel plans to invest $3 billion to establish a new manufacturing plant, resulting in 900 new jobs.
---
Do facemasks make your glasses fog up?  Here's the solution.
Econ Dev Show Newsletter
Join the newsletter to receive the latest updates in your inbox.