Assorted Links Wednesday
Trade, $480 an hour with a steer, charity, supply chains, and more.
Table of Contents
US trading partners: (via the Morning Consult's monthly U.S Economic Outlook)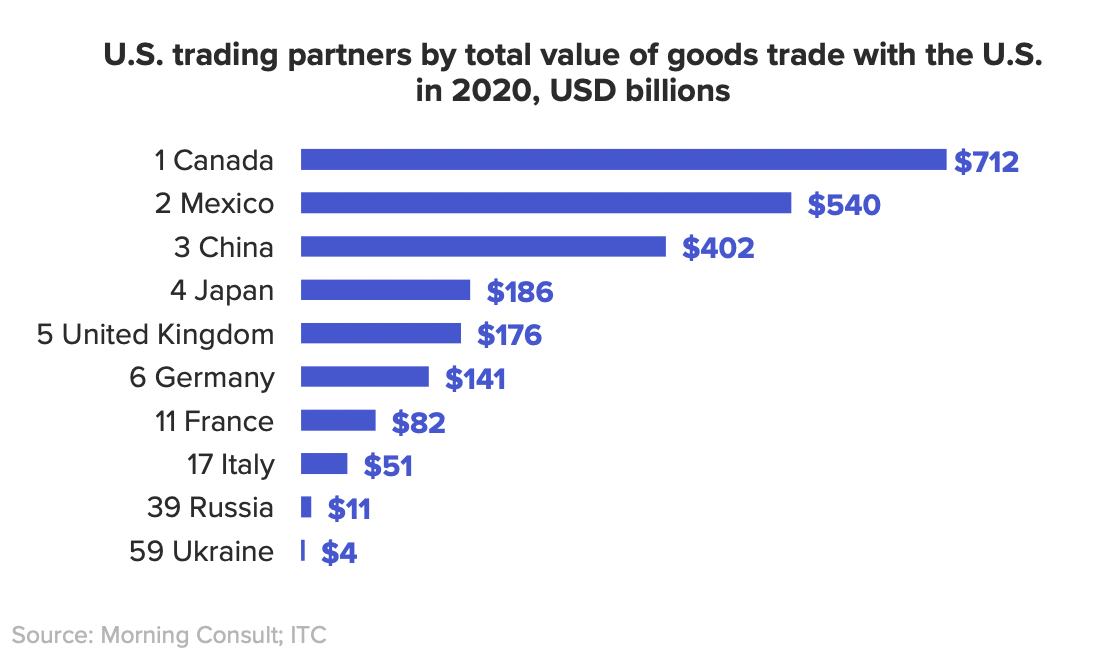 ---
Landmark features for your Airbnb and with a pivot, your community: Any vacation rental property can be made more "limited edition" with the introduction of a landmark feature: a structural, decorative, or recreational aspect of the home's offering that is unique (in your competitive set), photogenic (for promotional purposes), and perhaps most importantly enjoyable for new and repeat guests.
---
---
America was the world's most generous country this past decade, according to the Charities Aid Foundation's World Giving Index, which surveyed 1.3 million people in 125 countries.
Not only do we give money, but 72% of Americans help strangers. 42% of us volunteer.
We grew more generous during the pandemic: 2020 and 2021 donations each topped 2019.
---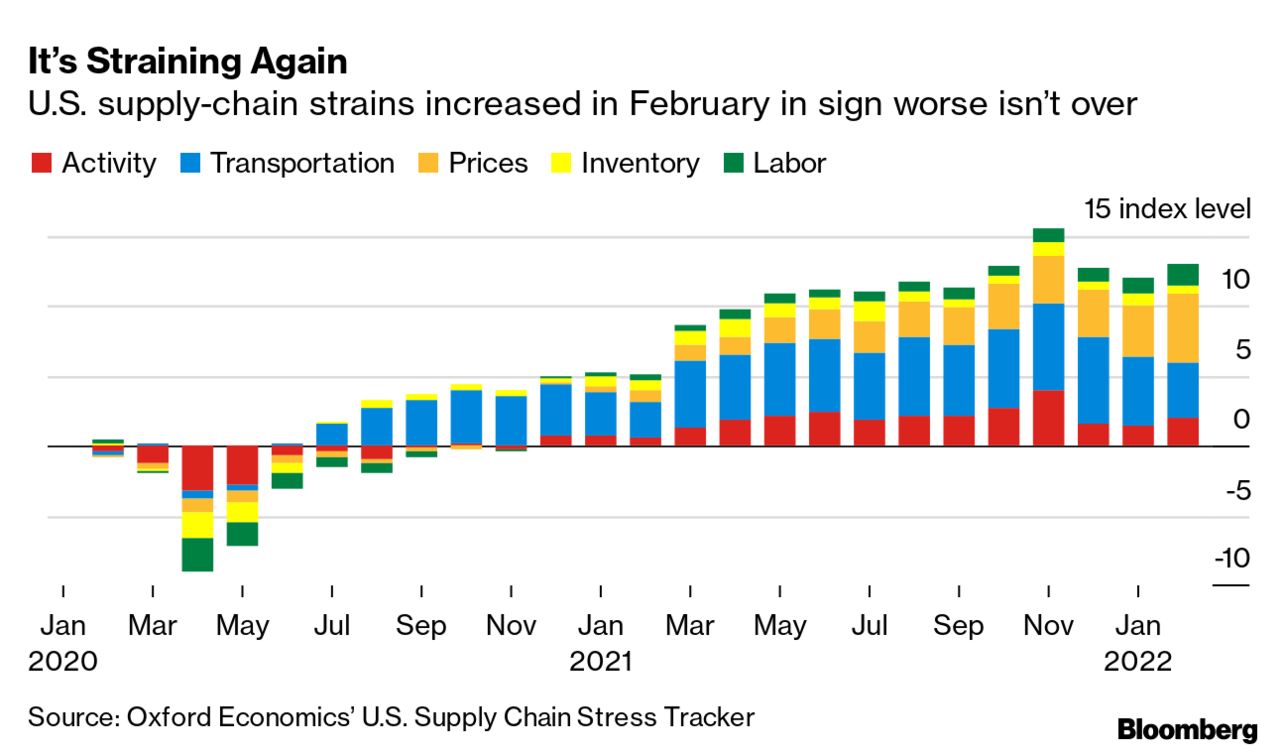 The supply stress tracker produced by Oxford Economics show rising stress in February after two straight months of improvement. Inflation surpassed transportation as the most stretched part of supply chains as input costs increase and firms raised prices in turn. Oxford indicated the worst might not be over.
---
Coffee industry braces for more supply chain 'chaos' as oil soars: 'It's going get more painful,' transport executive says Coffee trade has been hit especially hard by supply-chain woes.
---
Is free trade is coming to an end? Food protectionism grows as Indonesia curbs palm oil exports: Companies will need to allocate 30% of exports for home market.
---
How the biggest, dirtiest ships may one day go green: Electrifying massive container vessels comes with inherent problems, but there are new solutions that can diminish their carbon footprint.
---
Why it's almost impossible to lose things in Japan
Econ Dev Show Newsletter
Join the newsletter to receive the latest updates in your inbox.