Assorted Links Wednesday
Today's your hump day. It's all downhill from here.
Table of Contents
Renewables need more space: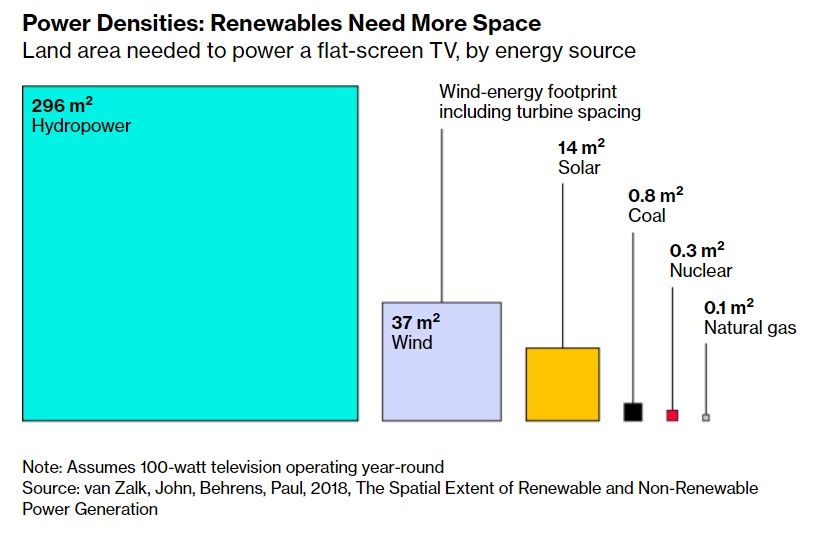 ---
America's home-buying binge is winding down: New home sales plunged in April, falling 16.6% from March, to 591,000, well below economists' forecast of 750,000, according to data out Tuesday. It's the slowest pace since April 2020 — when the economy froze for a minute before the boom began.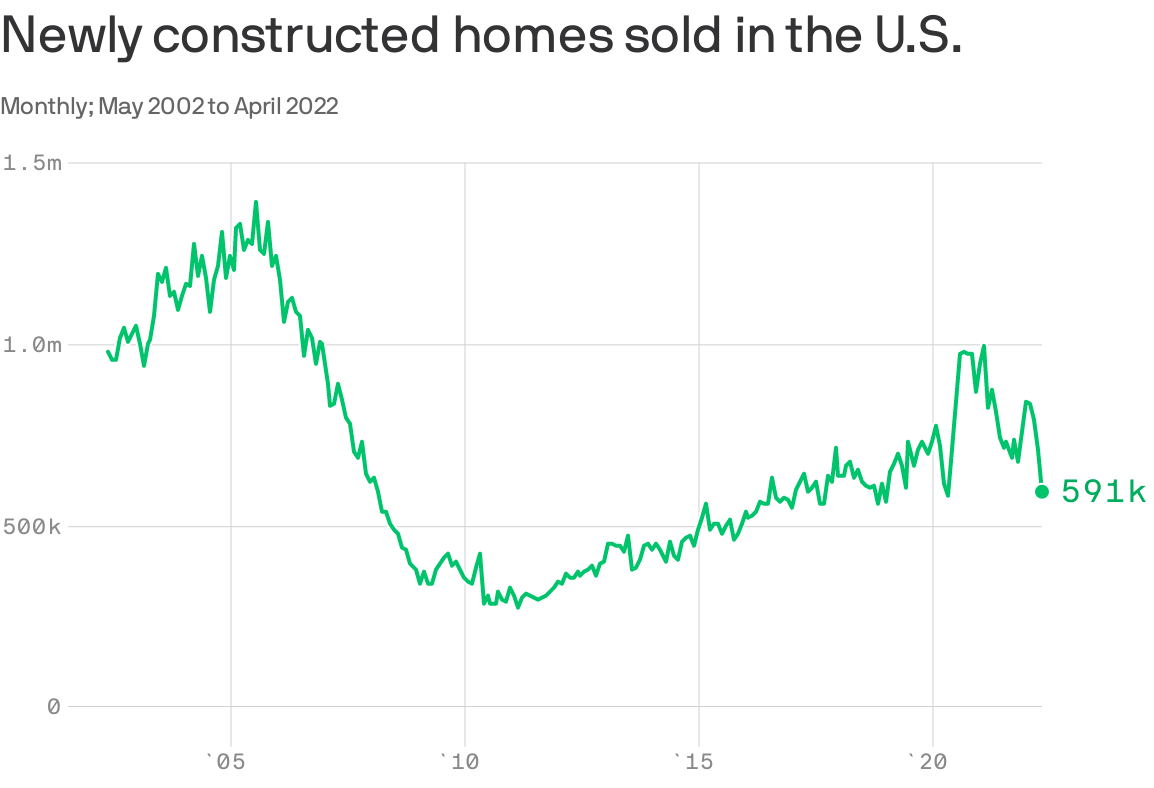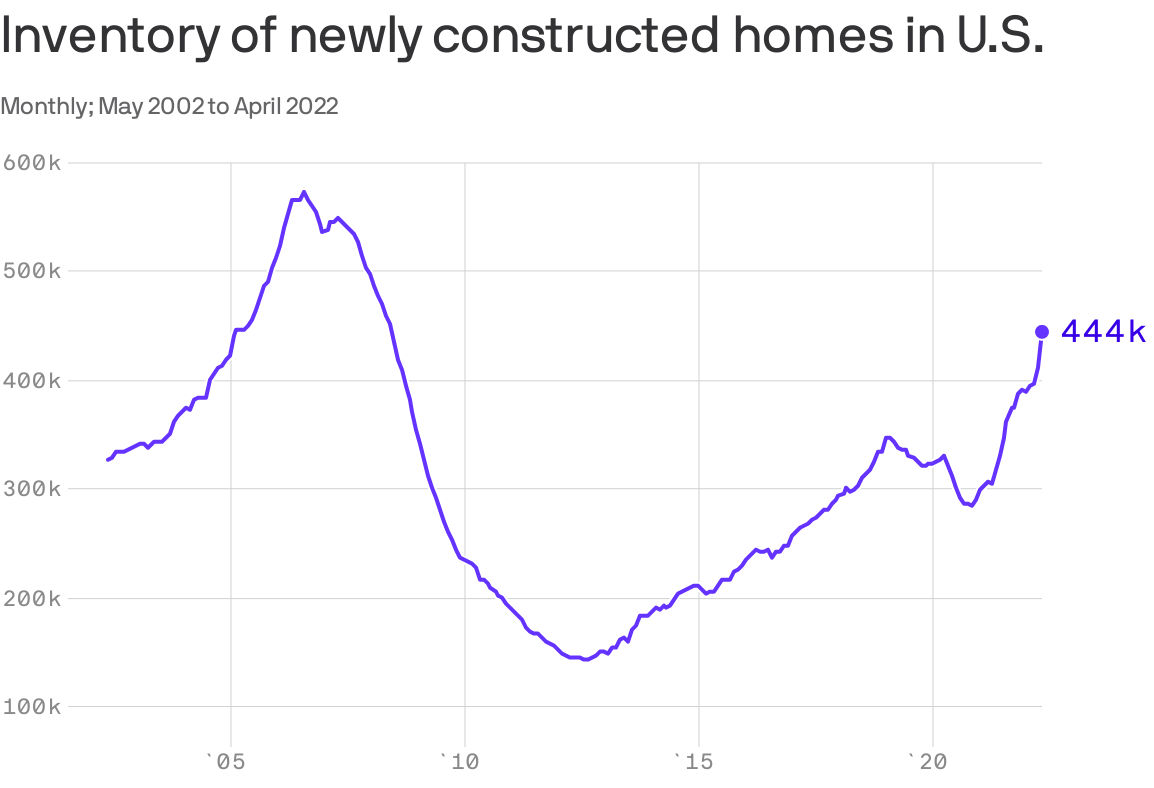 ---
East coast ports brace for gridlock: The US East Coast's busiest port complex is bracing for a summer of delays and congestion as container ships avoid the clogged West Coast gateways and traffic picks up from Asia.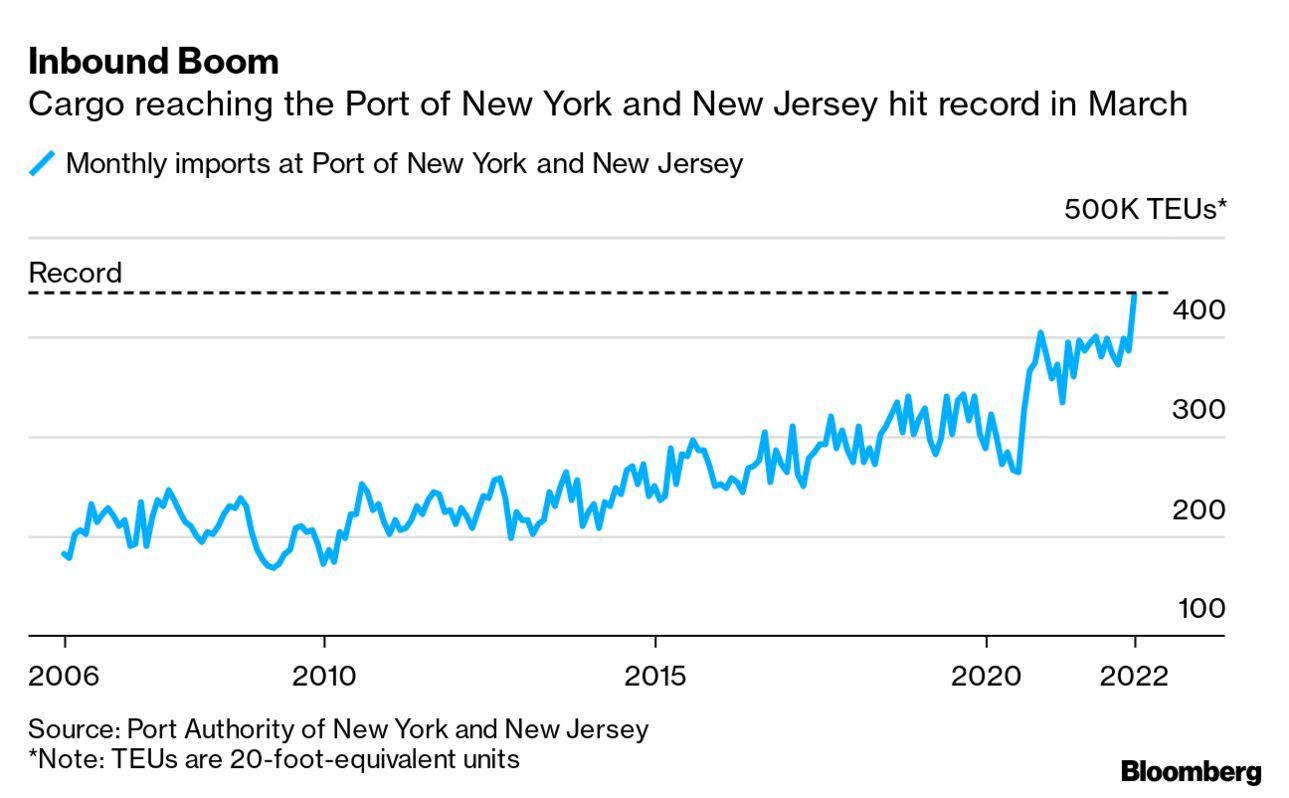 ---
Speaking of ports, the biggest US ports rank as world's least efficient for containers: Los Angeles, Long Beach are last in gauge of 370 maritime hubs.
---
Homebuilders probably don't need to worry about overbuilding: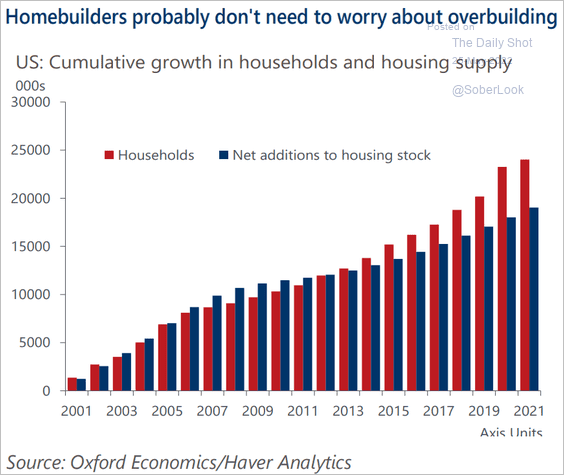 ---
Supply bottlenecks are easing: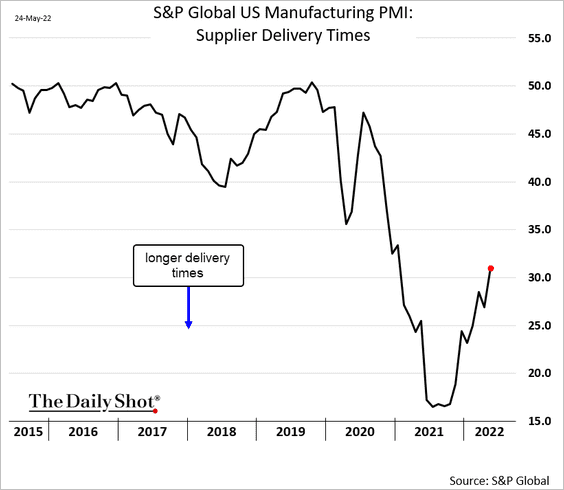 ---
Hiring is expected to slow sharply: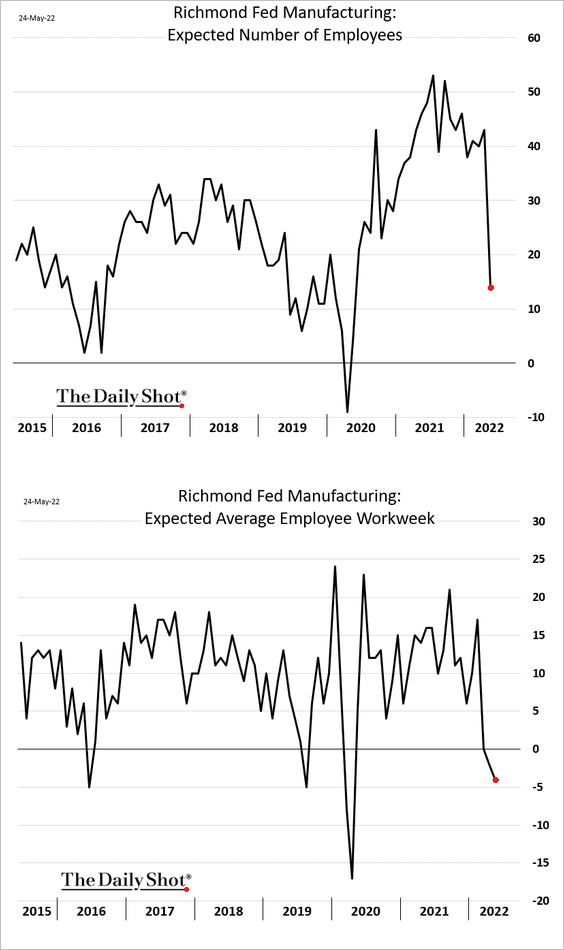 ---
Working from home has turned out better than expected for most people: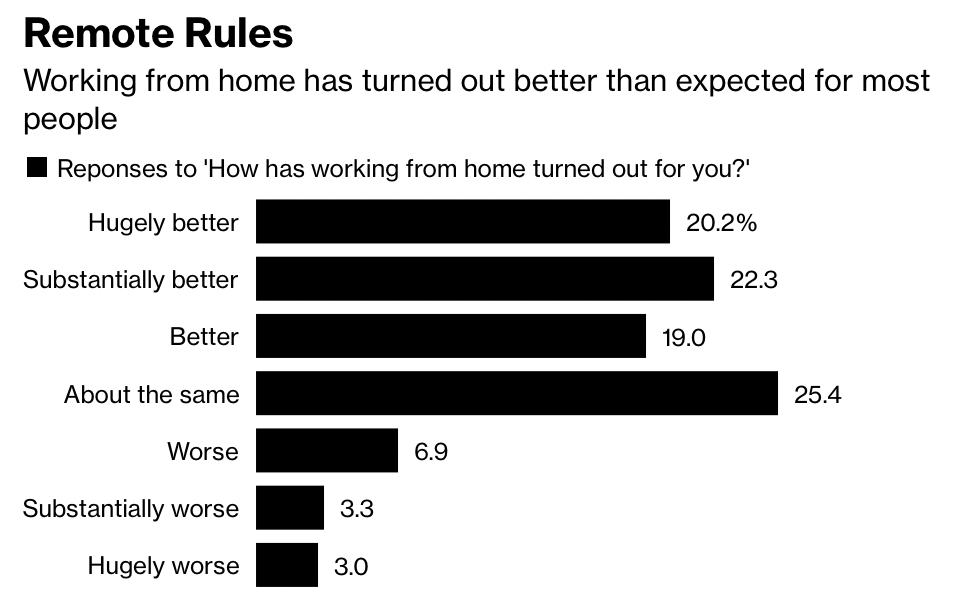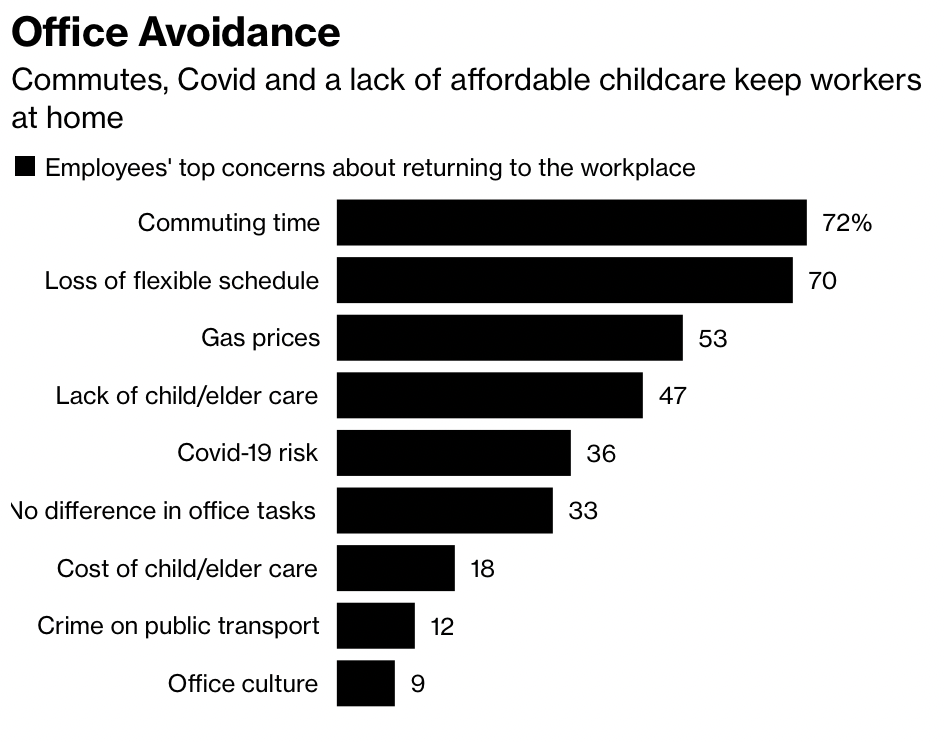 ---
The state of global democracy in 2022: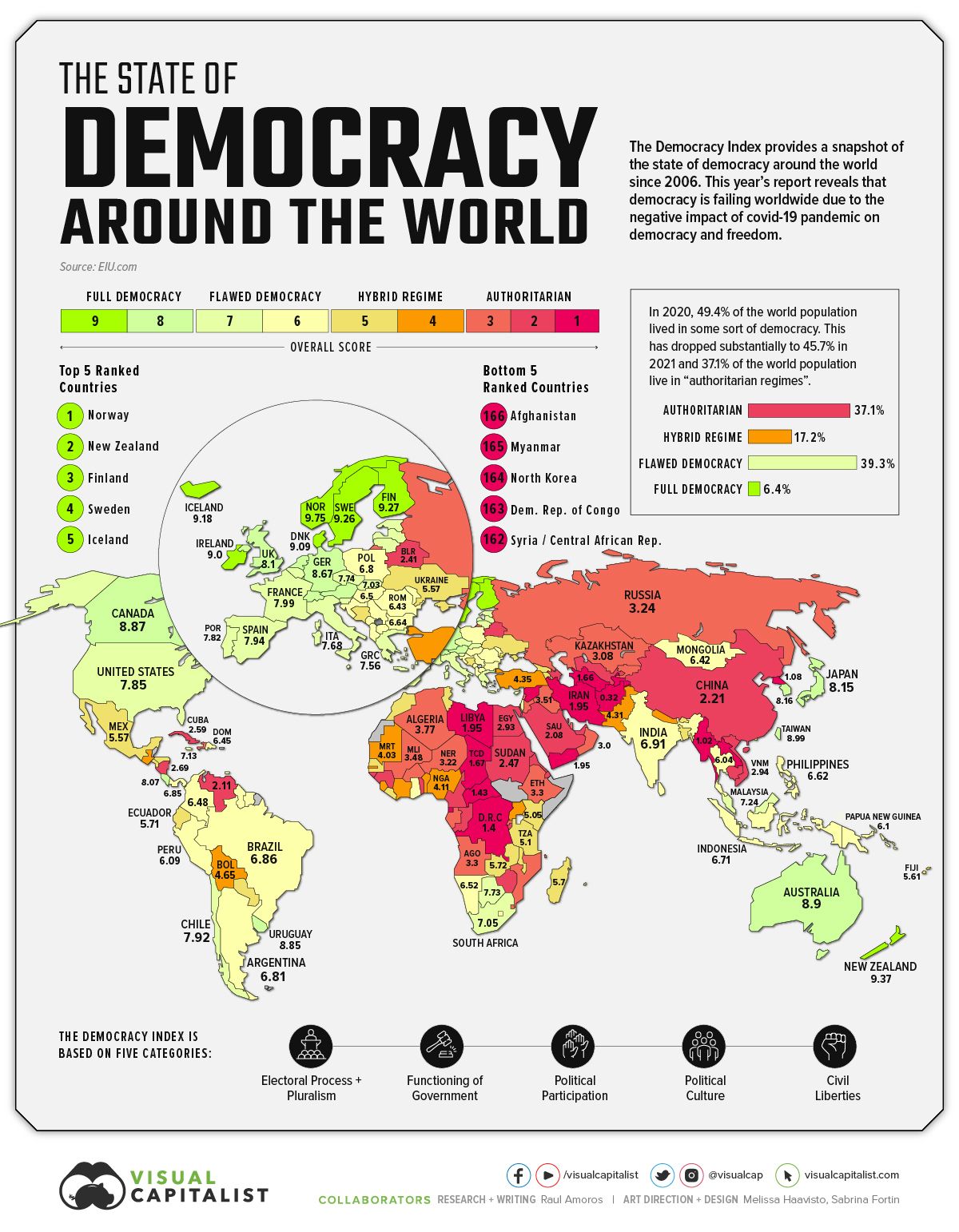 ---
Job hopping has been very lucrative for those who've made the jump: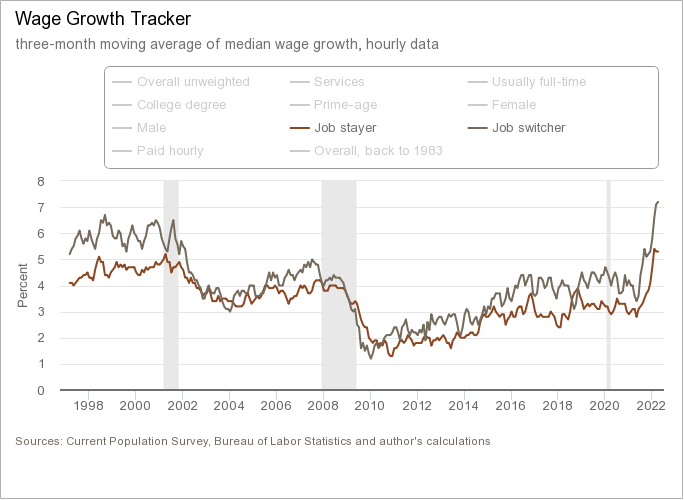 ---
Analyst report: US supply chains & inflation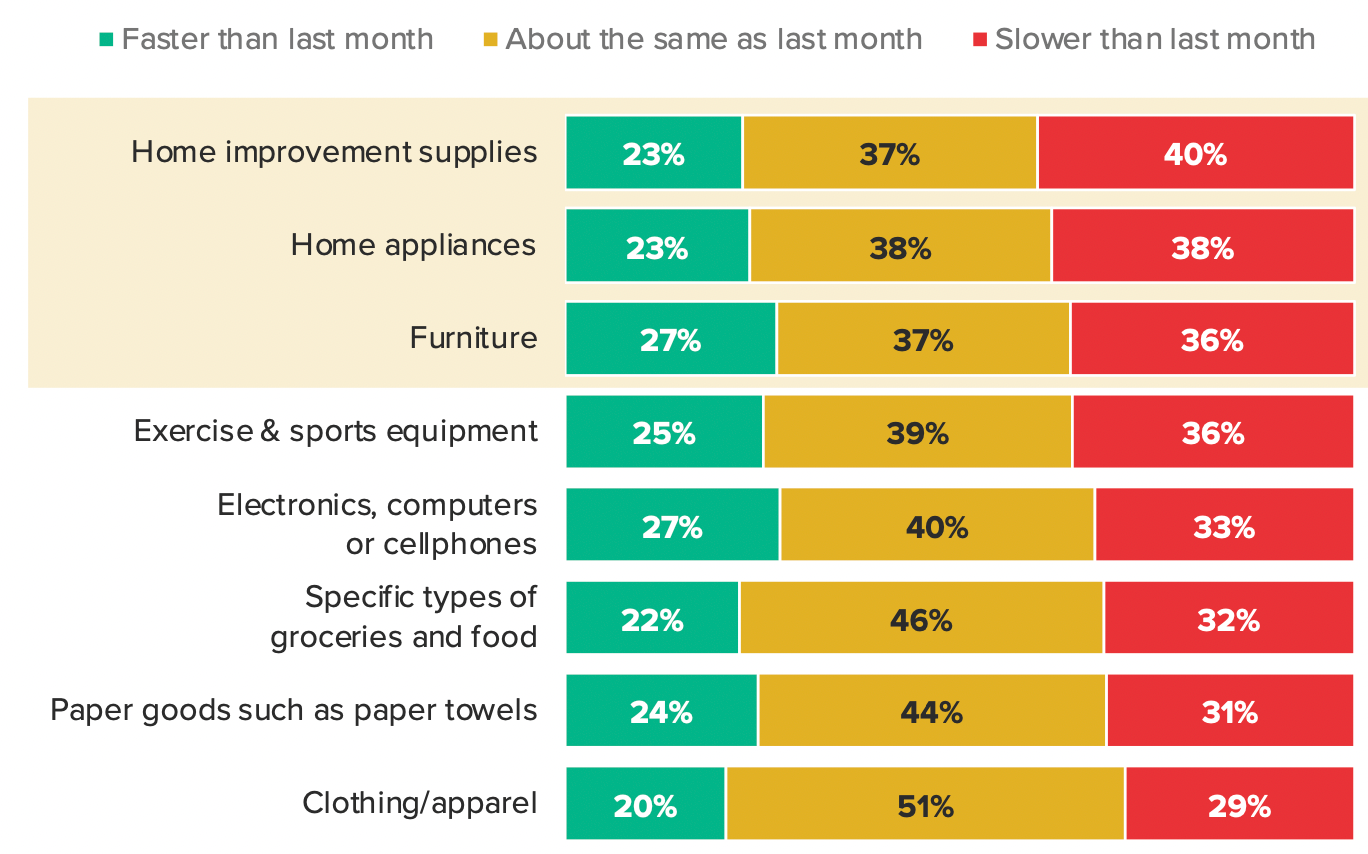 ---
Always wanted your own island to get away from it all?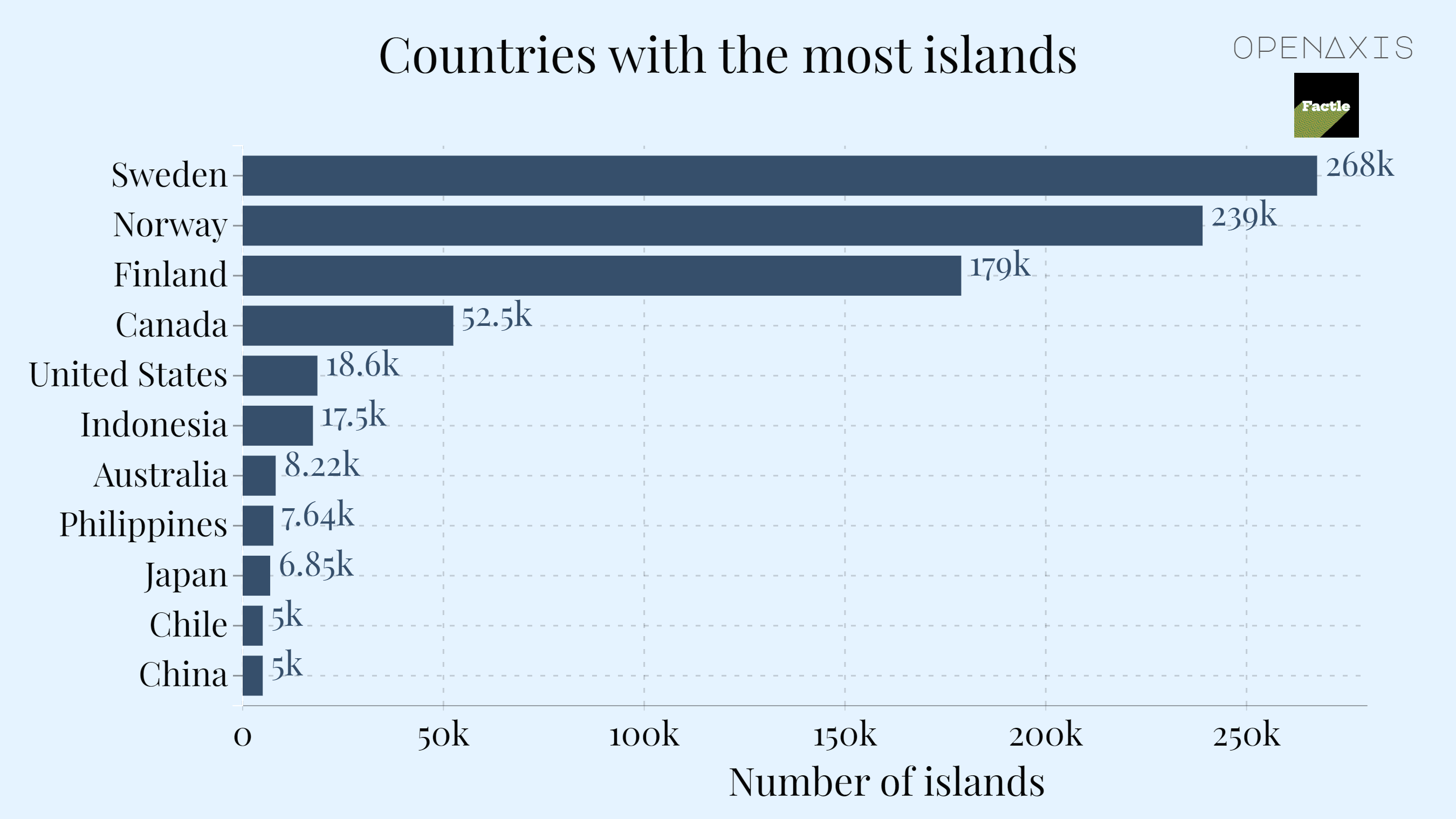 ---
The switch back from goods to services that wasn't: Pre-pandemic, Americans spent roughly 36 per cent of their incomes on goods. In early 2021, with millions confined to their homes, that figure jumped to around 42 per cent. Cue pandemonium at many of the world's biggest ports.
---
Just eight companies are to blame for nearly half the stock market's decline this year: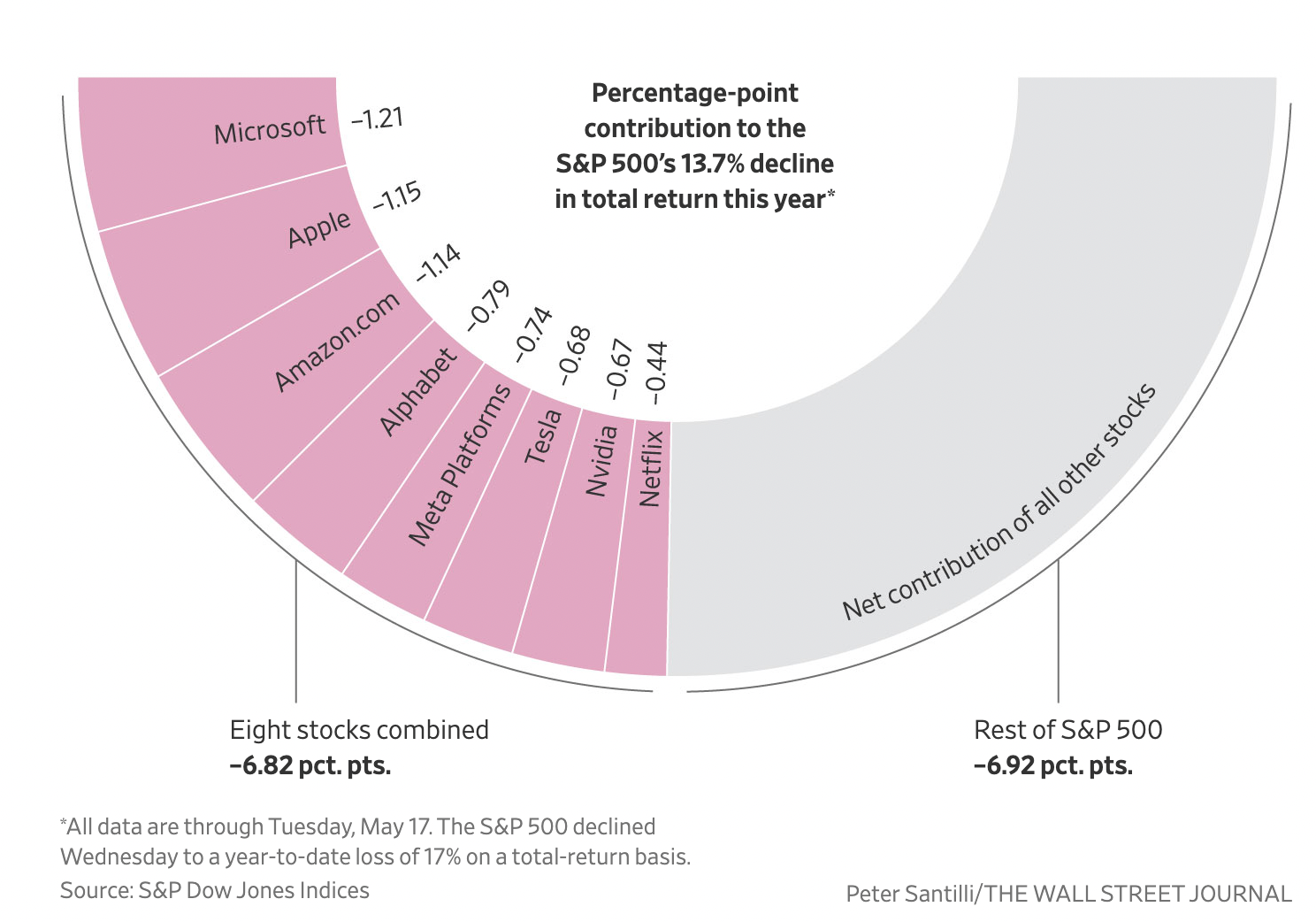 ---
"Covid Zero" is crushing China: Production and consumption both cratered in April. The impact on the rest of the world is uncertain.
---
Oil windfall brings free college and day care to one of the poorest states: New Mexico this year became the first US state to offer free college to its residents and free child care to most families, all on the back of soaring revenue from royalties and taxes on oil and gas production, which are booming on its patch of the Permian Basin. The state now ranks behind only Texas in energy production.
---
'Pickleball is the wild, wild west': Inside the fight over the fastest-growing sport in America.
---
Average price of a new home in the US (2012-2022), and why did this happen:
2012: 288k
2013: 337k
2104: 325k
2015: 340k
2016: 369k
2017: 366k
2018: 385k
2019: 385k
2020: 360k
2021: 435k (+21% YoY)
2022: 570k (+31% YoY)
---
A survey of more than 33,000 Americans sought to find the definitive ranking of America's most reputable brands:

---
Megaprojects are on the rise, and North America is leading the way: There is strong consensus among site selectors that megaproject investment activity will remain constant or increase in the next five years, North America will see the highest growth in these types of projects, and the automotive and electric vehicle batteries industry will yield more megaprojects than any other industry.
---
I didn't know: Asians are projected to become the largest immigrant group in the US, surpassing Hispanics by 2055: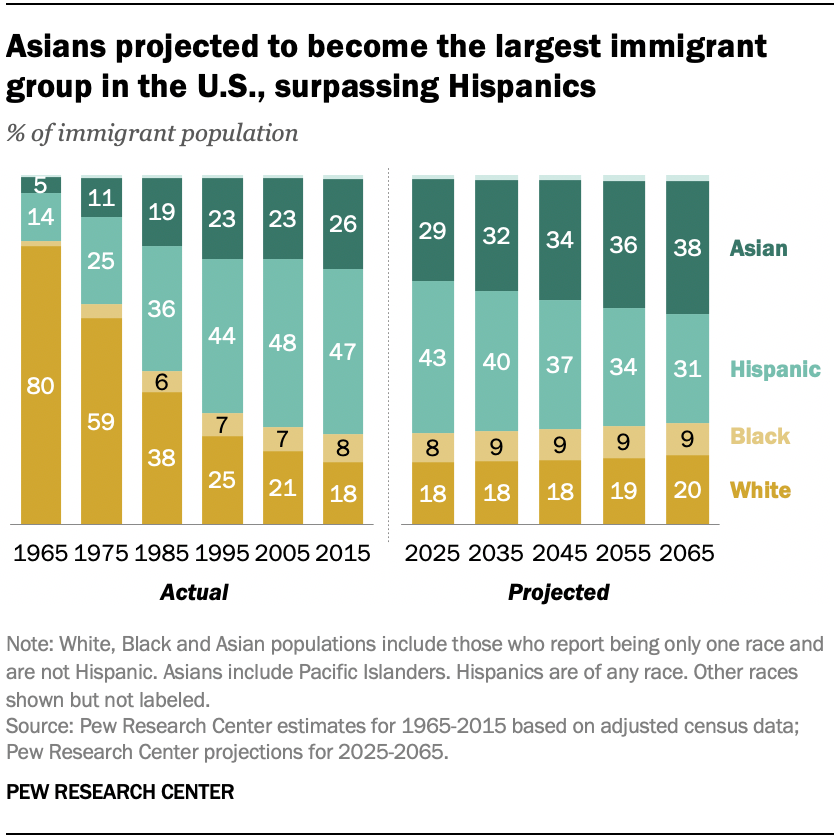 ---
"Energy is the only universal currency: one of its many forms must be transformed to get anything done. Universal manifestations of these transformations range from the enormous rotations of galaxies to thermonuclear reactions in stars. … Humans depend on this transformation for their survival, and on many more energy flows for their civilized existence." - Vaclav Smil, Energy and Civilization.
Econ Dev Show Newsletter
Join the newsletter to receive the latest updates in your inbox.