Economic Development and Developers in the News # 76
Econ dev news from 98 economic development executives and organizations in 26 states, and Canada.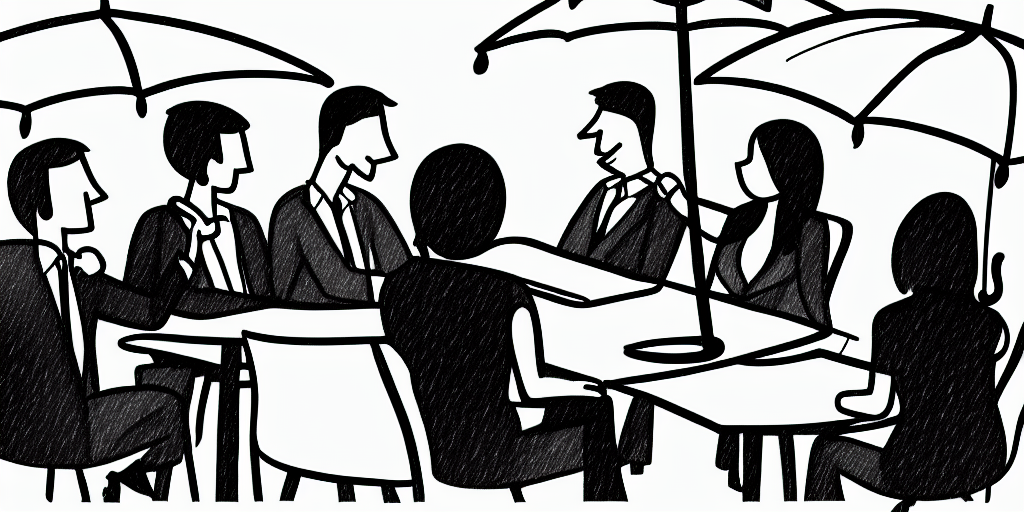 Table of Contents
Welcome to the 76th weekly edition of Economic Development and Developers in the News.  Today's issue contains news from 98 economic development executives and organizations in 26 states, and Canada.
If this is your first time reading: Welcome!
The Econ Dev Show is a podcast, weekday email newsletter, and blog of actionable strategies, fresh news, insights, and ideas from the economic development community and your host, Dane Carlson.
---
Today's email is brought to you by Convergence.

We get it. You're pulled in too many directions, last minute RFP's and politics.  Requests for help. Managing a board. And the list goes on.
Your team has to cover a lot of ground. You've got a strategy to execute and results to deliver.
But without the right system in place, you end up: stress, late nights, frustration and inefficiency.
Convergence can help.  They've built a complete marketing, BRE, communication, reporting, and CRM system optimized for economic developers.
---
Alabama
Huntsville's Director of Urban Economic Development Shane Davis says North Huntsville is quickly becoming one of the most active portions of the city for commercial and residential permits.
Site Selection named Alabama Power a top economic development utility. (Leigh Davis, vice president of Economic and Community Development)
California
The Arcata Economic Development Corporation will host a two-day virtual economic summit designed to foster innovative thinking throughout the region of Del Norte, Humboldt, Lake, and Mendocino counties, as well as adjacent tribal lands. The goal is to identify economic opportunities and strengthen collaboration amongst businesses, economic development professionals, and leaders.
Canada
La Salle has hired former Ottawa tourism director, Curt Bedei, as the new economic development director.
Colorado
The University of Colorado Denver in partnership with Colorado Smart Cities Alliance and Innosphere Ventures, announced that they were awarded a $2 million dollar grant to launch a smart cities incubator and accelerator program, which will support workforce development in critical tech industries and create more than 200 jobs.  The grant is part of a larger statewide initiative being led by the U.S. Secretary of Commerce Gina Raimondo, who announced that the Economic Development Administration is committed to investing $3.1 million in Colorado through grants to support the growth of high-tech business and cybersecurity workforce development.
Florida
Two new leadership roles within the St. Pete government are set to have a big impact in two of the city's most vital sectors. The City of St. Petersburg filled the two roles this week, announcing the promotion of Brian Caper to Director of Economic and Workforce Development, and the hiring of Celeste Davis as Director of Arts, Culture and Tourism.
Pinellas County and the city of Oldsmar will host a ribbon-cutting ceremony this week for the Brooker Creek South industrial manufacturing building. The building is the first economic development project to be completed under the Penny for Pinellas' Employment Sites Program. (Dr. Cynthia Johnson, director of Pinellas County Economic Development)
Georgia
The Mableton Improvement Coalition, will host the inaugural Economic Development Summit: Stronger Together—Bridging the Gap to Growth September 30.
Idaho
The City of Twin Falls has narrowed down the finalists for the Economic Director position. The three finalists are Bradley Mecham, Cheryl Viola, and Shawn Barigar.
Indiana
Jason Hester, president of the Greater Columbus Economic Development Corporation, recapped the organization's successes and challenges during the Greater Columbus Economic Development Corp oration's annual meeting last month.
Indiana will soon begin investing in growing its creative industry, offering a new Film and Media Tax Credit for television, film, music, or digital media productions. This tool, established in the 2022 legislative session through Senate Enrolled Act 361, will help build a robust, competitive and sustainable media industry and infrastructure in Indiana while attracting new investment and tourism to the state. (Indiana Secretary of Commerce Brad Chambers)
Iowa
Three organizations in the Corridor received funds from the Iowa Economic Development Authority through the Historic Preservation Tax Credit program for a total of $5.17 million. In total, the IEDA awarded $19 million to help restore 13 historic buildings across the state. (Debi Durham, executive director of IEDA and the Iowa Finance Authority)
Kentucky
Madisonville-Hopkins County Economic Development bid farewell to President Ray Hagerman, last week, with the celebration of his retirement.
After getting hit hard during the onset of the COVID-19 pandemic, Newport bounced back by attracting new commercial and residential developments, while continuing to update the city's infrastructure. That was the message as the Newport business and civic communities gathered at BB Riverboats on Wednesday morning where City Manager Tom Fromme gave his annual "State of the City" address during the Newport Business Association's monthly meeting.
Massachusetts
Retired Springfield Chief Development Officer Kevin Kennedy has died.
The Berkshire Economic Recovery Program announced its third slate of technical assistance offerings, which will take place in the fall. The new offerings include, "It's Time to Stop Running Your Business by the Seat of Your Pants"; "Jumpstarting Your Crowdfunding Campaign"; and "Beginning Your Woman and Minority Owned Business Certification Process." Two cohorts will be also offered fully in Spanish, "Branding Para Emprendedores" and "Estrategia De Marca Vs Logo. The program is a partnership between 1Berkshire and the Berkshire Regional Planning Commission with support from the United States Economic Development Administration.
Minnesota
Nicolle Goodman was working in human resources when she came to a realization. "I'm just pushing paper around," she recalled thinking. "I'm not doing anything lasting. I want to work on transformative projects." A master's degree from the University of Oklahoma started her on that road. As vice president of operations and redevelopment programs at the Alliance for Economic Development of Oklahoma City, Goodman worked on projects that included a hotel and convention center, a modern streetcar system and a 70-acre downtown park. In July 2020, St. Paul Mayor Melvin Carter called Goodman on her birthday to tell her she was his new director of Planning and Economic Development. As part of what she calls an amazing team of new directors of Public Works, Parks and Recreation and Safety and Inspections, Goodman said a top priority is to foster development through a lens of equity.
Fairmont Area Chamber of Commerce President, Ned Koppen, has recently accepted a role with the city of Fairmont. Koppen will begin as the city's Economic Development Coordinator later this month.
Mississippi
Efforts to construct the lake project set to be constructed in the middle part of Pearl River County may get a shot in the arm. During the last Board of Supervisors meeting, District III Supervisor Hudson Holliday asked Pearl River County Economic Development District Director Lindsay Ward to follow up on that project.
Missouri
Marshall-Saline Development Corporation Director Cydney Mayfield recently discussed some of the impacts of the Visitors Center Project at the Marshall Junction. Mayfield says the project could lead to future economic development at the Marshall Junction.
The Department of Economic Development will award more than $17 million to 40 communities through its Community Development Block Grant Program to assist with various improvement projects. Funded projects include street and roadway repairs, stormwater and drainage improvements, demolition of dilapidated structures, and construction of new public facilities. "The Community Development Block Grant program strengthens Missouri's communities," said Acting Director of the Department of Economic Development Maggie Kost.
The U.S. Department of Commerce's Economic Development Administration announced the St. Louis Tech Triangle as one of its Build Back Better Regional Challenge Grant winners. The application submitted by Greater St. Louis, Inc. was a region-wide effort to unlock the potential of St. Louis' advanced manufacturing sector and develop the 130,000 square-foot Advanced Manufacturing Innovation Center in the Vandeventer neighborhood in North St. Louis. "The Build Back Better grant is a huge win for the entire St. Louis region. More specifically communities in the City of St. Louis affected by decades of disinvestment," said St. Louis Development Corporation's Executive Director, Neal Richardson.
Montana
Molly Schwend recently joined NorthWestern Energy as a Key Accounts and Economic Development Specialist. She is based in the energy company's Billings Division. "Molly's extensive experience in the energy industry and her commitment to Montana make her a great fit for this important role," said NorthWestern Energy Director of Community Connections Rick Edwards.
New York
Governor Kathy Hochul announced that New York State's Empire State Development Western New York Regional Office has been awarded $25 million from the federal Build Back Better Challenge, the U.S. Economic Development Administration's marquee program under the American Rescue Plan. New York State's winning application will develop or scale advanced manufacturing, develop and train the workforce of today, and build resilient economies for the future. Empire State Development's Western New York Regional Office & Western New York Regional Economic Development Council in partnership with University at Buffalo Regional Institute will implement this winning proposal which includes projects that will scale up existing advanced manufacturing strategies through projects that will spark innovation, advance inclusive workforce development, and develop needed infrastructure. Partners that were awarded by EDA include Buffalo Urban Development Corporation; Buffalo Manufacturing Works; and Goodwill of WNY.
The Queens Economic Development Corporation is partnering with Verizon, Next Street and the Local Initiatives Support Corporation to offer a new online curriculum to local small businesses. (Andrea Ormeño, QEDC director of business services)
North Carolina
A 10.6-mile stretch of U.S. 17, between Williamston and Beaufort counties, is the key to increased economic development across the entire region of eastern North Carolina, leaders said at a groundbreaking event last Thursday.
The Davidson County Board of Commissioners approved a letter of intent of joining the Piedmont Triad Regional Council Workforce Development Board during their last meeting. (Matthew Dolge, Executive Director of the Piedmont Triad Regional Council)
Moore County Partners in Progress (PIP) recently released their Quarterly Progress Report highlighting their activities and initiatives in the areas of economic development, community development, and workforce development for the quarter ending June 30.  (Natalie Hawkins, executive director of Partners in Progress)
North Dakota
Gov. Doug Burgum last week appointed Josh Teigen, director of the Economic Development and Finance Division at the North Dakota Department of Commerce, to serve as the state's next commerce commissioner, citing his experience as an entrepreneur and private sector leader and his leadership of Commerce's largest division.
Ohio
Stating that economic development is the "key component to my administration," Beachwood Mayor Justin Berns has moved to hire a full-time economic development director. Berns has tabbed Cathy Bieterman, who has held the economic development position in the city of Painesville for 17 years, for the position.
Oregon
The U.S. Economic Development Administration has awarded the Oregon Mass Timber Coalition $41.4 million to develop and expand Oregon's emerging mass timber industry.  The Oregon Mass Timber Coalition is a partnership between the Port of Portland, Business Oregon, Oregon Department of Forestry, the Department of Land Conservation and Development and the TallWood Design Institute (a collaboration between the University of Oregon and Oregon State University).
Pennsylvania
The Chester County Economic Development Council this week announced the promotion of six long-time team members as the organization continues to expand its business services and respond to the transformed needs of local businesses rebuilding from COVID-19. (Gary Smith, CCEDC's President and CEO; Jim Hammond, Vice President of Finance; Kathleen Nader, Facilities & IT Services Director; Tracey Oberholtzer, Events Director; Lori Pickford, Business Outreach Manager; Leslie Rylke, Marketing & Communications Director; and Chris McHenry, Vice President of Development Finance.)
The Bradford Area Alliance has added to their team with the addition of Christian Smith as Economic Development Specialist. Smith's background is in business planning, as he has spent the last three years working for Clarion University's Small Business Development Center.
Cambria County is part of an 11-county coalition that will receive $62.7 million in federal grant funding to help spur development in robotics and other advanced technologies.The Southwestern Pennsylvania New Economy Collaborative was one of only 21 successful applicants from across the country to win money through the American Rescue Plan-funded Build Back Better Regional Challenge. (Allegheny Conference on Community Development CEO Stefani Pashman)
The Altoona Blair County Development Corp. is gearing up to market Blair County's newest Keystone Enterprise Zones as well as the extended Altoona and Logan Township zones. (Stephen McKnight, ABCD Corp. president and CEO)
Helomics, a privately held CRO that focuses on personalized medicine solutions in the pharma, diagnostic and biotech arenas, said it is partnering with the Pittsburgh Life Sciences Greenhouse economic development firm to establish an incubator targeting diagnostics and precision medicine.
South Carolina
C. Gregory "Gregg" Robinson's new job as chief executive officer of the Florence County Economic Development Partnership involves recruiting new business and industry to Florence County.
Texas
The Woodlands Area Economic Development Partnership held its Annual Meeting and Partner Celebration on last week at The Woodlands Resort. At the Annual Meeting, Josh Urban EDP Past Chairman and Chairman of the Nominating Committee announced the newly appointed officers and board members for the 2022-2023 term. (Gil Staley, Chief Executive Officer)
The Brazos Valley Economic Development Corporation hosted their 2022 Executive Luncheon at the Texas A&M Hotel and Conference Center last week. Robert Allen, the President of the Texas Economic Development Corporation, said that boosting the economy starts in diversifying higher education avenues.
The City of Dallas created its first Economic Development Corporation recently to help market Dallas as a destination for businesses. (Robin Bentley, director of the City of Dallas Office of Economic Development)
Bryan-College Station is the diamond in the middle of the Texas Triangle, according to Henry Cisneros, who spoke at the Brazos Valley Economic Development Corporation 2022 Executive Luncheon on Thursday. Following Cisneros' speech, Robert Allen, president and CEO of the Texas Economic Development Corporation, led the panel discussion between Cisneros and Texas A&M University System Chancellor John Sharp.
Fort Worth ranked second in economic development deals across North Texas last year, beating Dallas by a hefty margin. The city of Fort Worth saw $569 million in economic development last year — and would have ranked No. 1 if it hadn't been for a $30 billion Texas Instruments campus in Sherman, which was the biggest industrial deal in state history. (Fort Worth's director of economic development, Robert Sturns)
United States
The government will send $1 billion worth of federal grants for manufacturing, clean energy, farming, biotech and more to 21 regional partnerships across the nation, President Joe Biden and Commerce Secretary Gina Raimondo announced Friday. The 21 were chosen from 529 initial applicants vying for grants that were part of last year's $1.9 trillion coronavirus relief package.
Virginia
City officials are working with the owners of Danville Mall to find new uses for the commercial site. "We envision that the Danville Mall property can become a lifestyle destination, where community, commercial and residential meet in one location," said Danville Economic Development Director Corrie T. Bobee.
The Prince William Chamber of Commerce announced Patrick Phillippi as the inaugural speaker of the new Economic Development Series next week. As a part of Amazon's community engagement efforts in the HQ2 region, Patrick leads Amazon's community engagement efforts. He works with nonprofit organizations, civic groups, and small businesses to ensure Amazon is a trusted business and community partner.
Washington
The Thurston Economic Development Council has named Heidi McCutcheon as Operations Director. McCutcheon served for 12 years as President & CEO of the Shelton-Mason Chamber of Commerce.
Major growth is coming to the city, and they're just the beginning. Economic development is at the forefront of Pasco right now. Randy Hayden, the Executive Director for the Port of Pasco said, "Between the Port, the City, our local PUD, TRIDEC, Franklin County, we've all really been working closely together to make this an attractive and easy spot for people to locate new companies. So, I think that's paying off to allow the economic development projects that we're hearing about."
West Virginia
Andy Williamson is the new director of outdoor community development for the Brad and Alys Smith Outdoor Economic Development Collaborative, based at West Virginia University.
Efforts to train workers in West Virginia just got a big boost. A coalition of West Virginia partners will draw down $62 million from the U.S. Economic Development Administration funding along with another $26 million in matching funding from non-federal sources. Gov. Jim Justice's administration also pledged $2 million. All that money will go toward a variety of projects in coalfield communities across West Virginia, meant to ease economic struggles. A big portion, $15 million, will focus on workplace development initiatives.  Partners in that effort include include Coalfield Development, The Alliance for the Economic Development of Southern WV, High Rocks, and WVU's Brad and Alys Smith Outdoor Economic Development Collaborative. "It's no surprise that West Virginia has historically had the lowest workforce participation rate in the country, and the reasons why are complex reasons," said Alex Weld, the executive director of Generation West Virginia, speaking at an announcement of the big grant.
Economic development in West Virginia is at an all-time high when it comes to business activity. That's according to Mike Graney, executive director of the state's department of economic development.
Wisconsin
Does Green Lake need more activities in the winter? An indoor sports complex? More housing for the middle class? Those ideas and more were discussed last week by the Green Lake Economic Development Committee.
Econ Dev Show Newsletter
Join the newsletter to receive the latest updates in your inbox.