Mailing Record Players to Site Selectors
Greater New Orleans could have sent a Mardi Gras Hurricane, but that would have been messy.
Table of Contents
Greater New Orleans really hit a home run when it comes to sending community-relevant gifts to site selectors.
Matt Wolfe, the VP of Brand and Marketing at GNO, Inc. wrote on LinkedIn:
Earlier this year, Grady Fitzpatrick came into work with a big idea: just because concerts weren't happening in New Orleans, it didn't mean that people who live around the country couldn't enjoy our music. So we put together a custom turntable with a GNO, Inc. logo on the outside, a famous quote about the city mounted on the inside, and a custom slipmat to remind them where it all came from. Then, we took the box and wrapped it in a brochure sleeve with market data and sent them to the top site selectors in the country (with a handwritten note).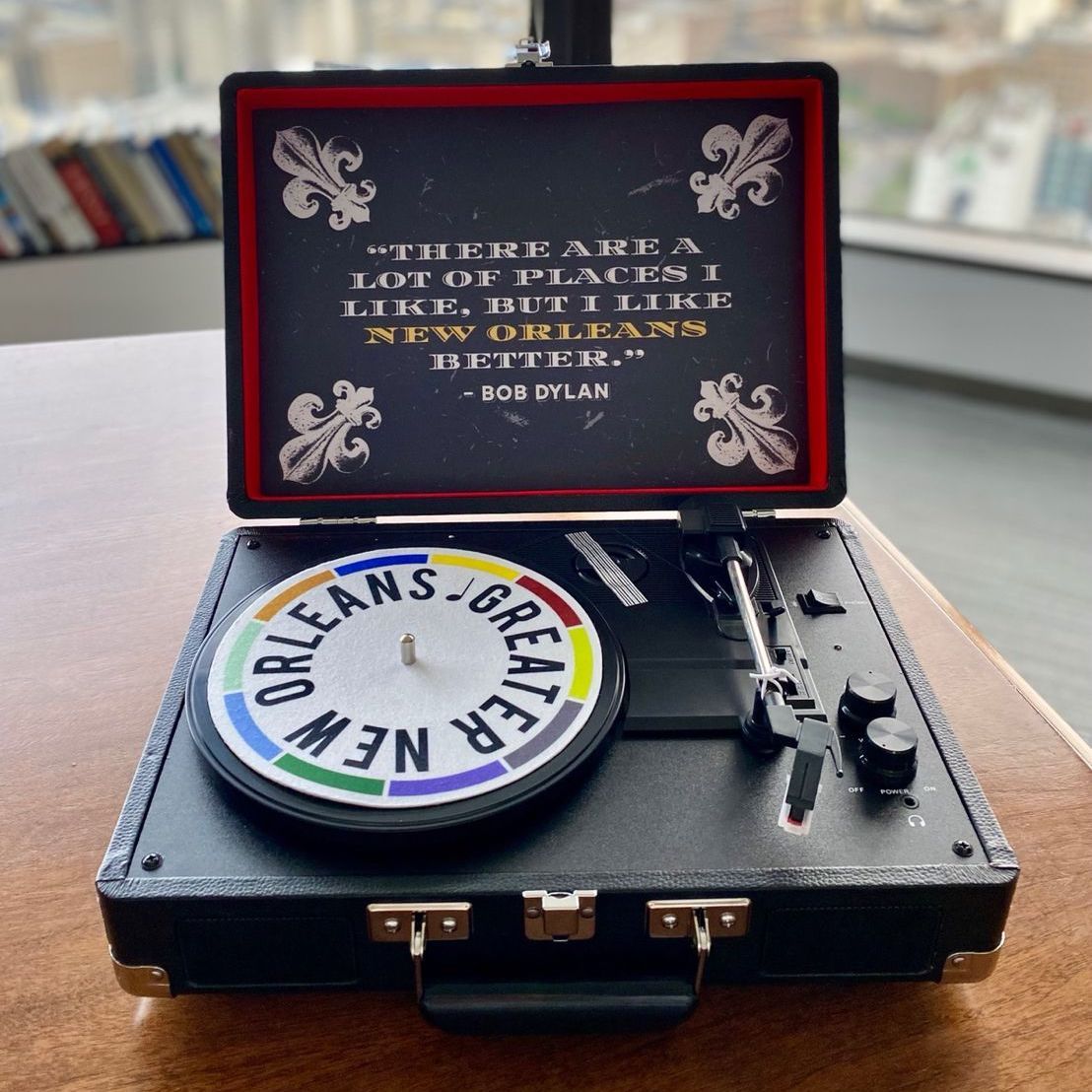 It took Denise W. days to assemble and get them mailed out, but the responses have been incredible — here are just two: "This is the best gift I've ever received and you guys did an amazing job with the branding and can't wait to get the records" and "BEST gift EVER!!! It's amazing!"
Next up, we're mailing them a quarterly selection of curated vinyl — with key market data printed in the sleeve — to fill their offices or homes with the sounds that helped make New Orleans famous. Who said work can't be fun and impactful at the same time?
Econ Dev Show Newsletter
Join the newsletter to receive the latest updates in your inbox.