Nebraska Gov. Ricketts Hosts Ag and Economic Development Summit
Economic development leaders from across Nebraska gathered at the Younes Conference Center (North) in Kearney for today's Summit.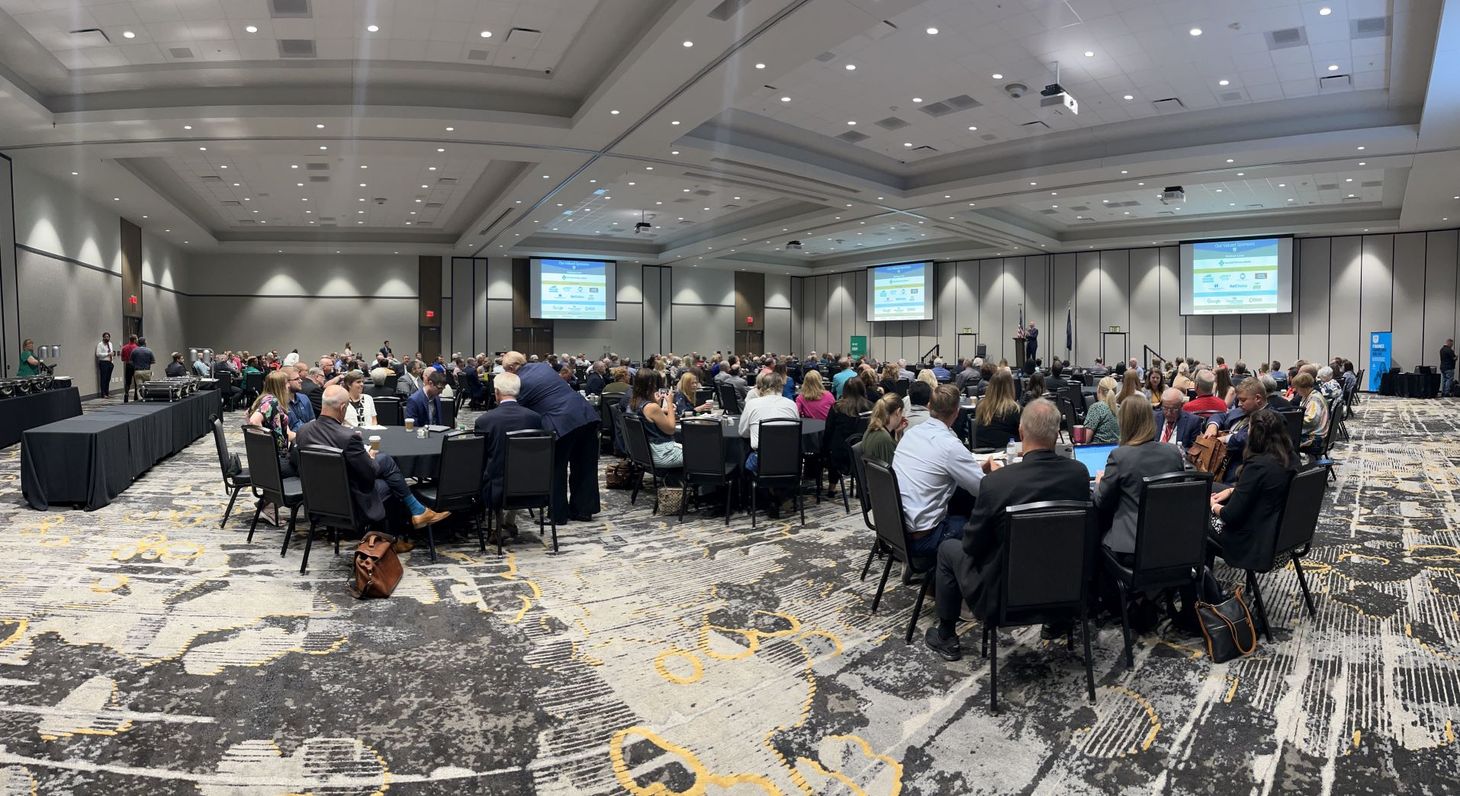 Table of Contents
Today, Governor Pete Ricketts welcomed 365 leaders to Kearney's Younes Conference Center for the "Governor's Summit on Ag and Economic Development," co-hosted by the Nebraska Departments of Agriculture and Economic Development.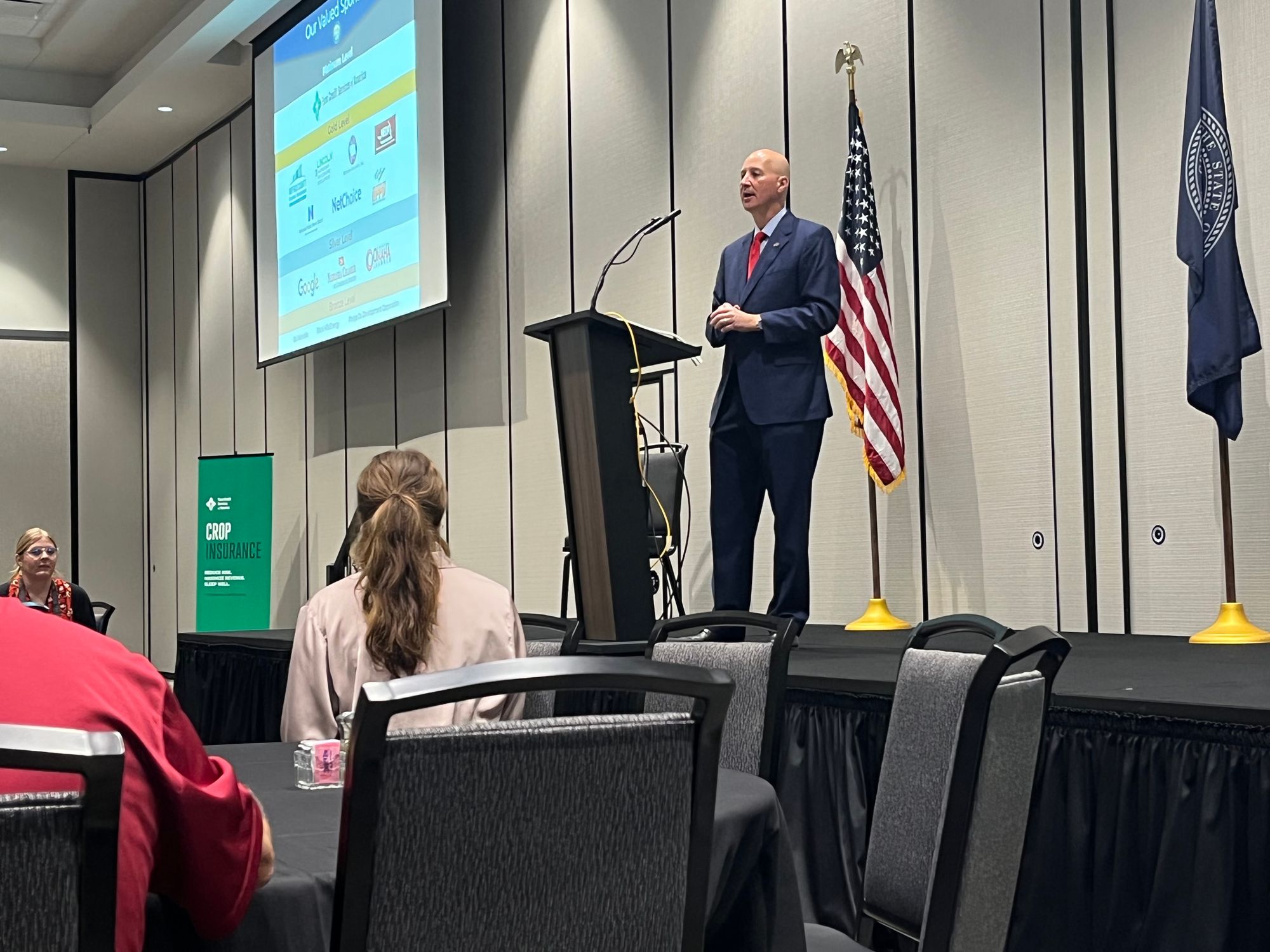 "Nebraska is enjoying rapid growth and record-setting employment," said Gov. Ricketts.  "Nebraska agriculture set all-time highs for beef exports, corn production, and soybean production in 2021.  Over the past year, we also achieved our state's highest manufacturing employment since 2008.   This growth generated State revenues $1.47 billion above forecast last fiscal year, putting our state government in a position of unprecedented financial strength.  Additionally, the historic tax cuts we passed this spring are helping Nebraska's businesses invest in their people, expand their operations, and grow their communities.  Thank you to the leaders attending this year's Summit for your ongoing contributions to our state's success!"
As the state's premier economic development forum, the annual Summit convenes leaders from across Nebraska to discuss how to grow the Good Life.  This is the second straight year the Summit has had an agricultural focus.
"Agriculture is Nebraska's largest industry.  Continuing to increase and add more value to production from Nebraska agriculture will drive greater growth for our state," said Nebraska Department of Agriculture Director Steve Wellman.  "Today, stakeholders in agriculture and economic development were brought together to identify and discuss topics, trends, and action items needed to strengthen and grow Nebraska agriculture."
"We're proud to partner with teammates from multiple state agencies and leaders throughout Nebraska to grow our state," said Nebraska Department of Economic Development Director Anthony L. Goins.  "We all have an important role in helping Nebraska become America's best state for business.  Coming together annually for the Governor's Summit coordinates our efforts and enhances our effectiveness."
The Summit kicked off yesterday evening with a reception and banquet hosted by the Nebraska Diplomats, where a number of local, business, and agricultural leaders were recognized for their contributions to the state.  Honorees included Diplomats Past-President Tim O'Brien, who was recognized for his organizational leadership, and Gov. Ricketts, who received the Ambassador Plenipotentiary award for his work to promote Nebraska.
Today's all-day event commenced with welcome remarks from Gov. Ricketts, followed by a full slate of discussion tracks featuring issues central to the state's growth.  Session topics included developing the state's workforce, growing opportunities for Nebraska's exports, managing Nebraska's water resources, and supporting small business growth.
Over the lunch hour, Gov. Ricketts interviewed Daniel J. Kritenbrink, Assistant Secretary of State for East Asian and Pacific Affairs, for the Summit's keynote.  Their wide-ranging conversation covered the Assistant Secretary's upbringing in Nebraska, his experiences as former U.S. ambassador to Vietnam, and his insights on developing trade relationships in Asia.
Econ Dev Show Newsletter
Join the newsletter to receive the latest updates in your inbox.