The 39 Things to Economic Developers Need to Know This Week
The stories that Dane thinks you need to see this week. March 16, 2023 edition.
Welcome to the make you a smarter economic developer newsletter!  Thanks for spending a few minutes with us this morning. 👋
This week we have 39 stories, graphics, charts, and videos that I think you'll find informative, useful, inspiring, and perhaps even humorous.  Some are economic development related directly, and some only indirectly. 🤔
If you're wondering what to do with the info in this newsletter, send something to your board members. It will make you look good!
As always, if you find something interesting, please send it to me.

RDG offers customized economic development fundraising solutions for Chambers of Commerce and Economic Development Organizations.
They are a small team with over 125 years of combined economic development fundraising experience and over $2 billion, yes, a Billion with a B, in funds raised for communities just like yours.
Every community is different. Atlanta, GA, is not Peoria, IL. Don't use another city's fundraising playbook, and expect the same results! A small market requires a different economic development fundraising strategy from a larger market.

RDG's experts thrive in providing customized economic development fundraising solutions for every situation. So whether you're a startup organization or on your third funding cycle, they have the team and experience to get you the results you're looking for.
Learn More
1) Biden's big bet on place-based industrial policy:  Broad national programs or universal stances like laissez-faire have their value, but they often lack the focus to confront entrenched local market failures. Place-based strategies, however, may be able to engage more directly and efficiently with the roots of problems and the needs of individuals and firms in local communities.
---
2) America's $52 billion plan to make chips at home faces a labor shortage: It's been only six months since the groundbreaking ceremony, but Intel's lead contractor is already scrambling to find workers.
---
3) The world of artificial intelligence just got a lot more exciting, or scary, depending on your perspective, as GPT4 was released this week.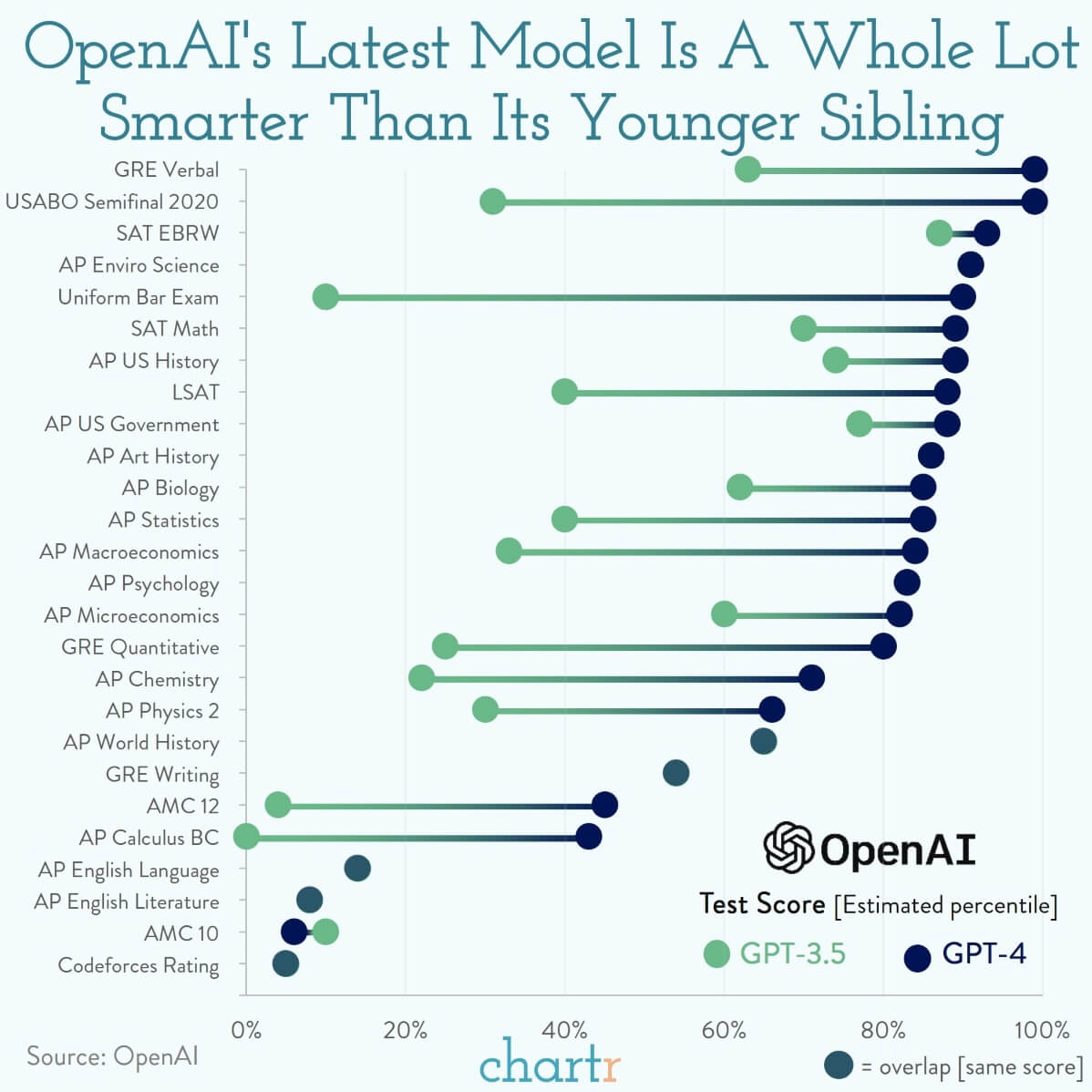 The new GPT is better.  How much better?
GPT-4 would apparently beat a staggering 90% of lawyers attempting to pass the bar, compared to GPT-3.5 which would have been in the bottom 10%. Indeed, in 12 of the 15 AP exams the pair took, GPT-4 scored ahead of 50% of students. The model still has some revision to do in the English department, however, showing no improvement in language or literature.
---
4) Speaking of GPT-4, Microsoft will be announcing a suite of AI enhanced Office 365 tools today.
---
5) Hoteliers say business travel has permanently shifted: Some urban hotels now performing better midweek than on weekends.
---
6) Kevin O'Leary recently went on the record with CNN stating directly that some states have become "un-investable".
In a response, Jenny Massey, Director of Site Selection & Incentives for Sikich, explained what this means for site selectors and EDOs.
---
7) The housing theory of everything: We have not built enough homes in recent decades. And that shortage is among the reasons why homes are unaffordable for many Americans.
---
8) Site Selection has published their top metros of 2022: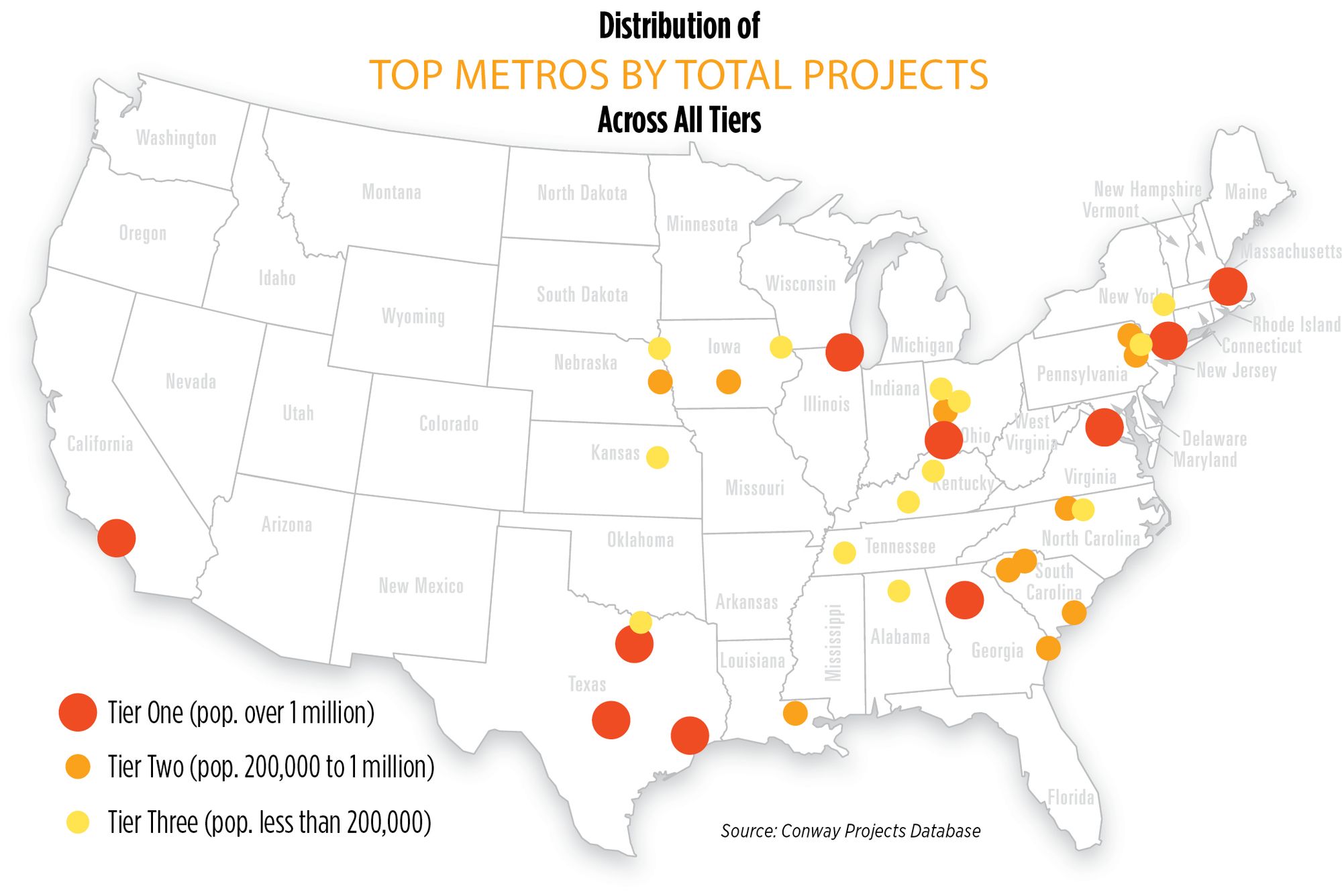 ---
9) Workforce-specific grants: A variety of workforce-specific grants aimed at talent recruitment, workforce development, and economic growth. These grants offer support for organizations and initiatives focused on job growth, technology-based development, affordable housing, and education for various sectors like agriculture, nursing, and infrastructure.