The 52 Things Economic Developers Need To Know This Week
The stories that Dane thinks you need to see from this week. March 17, 2022 edition.
Good morning econ dev fans and practitioners, Happy St. Patrick's Day.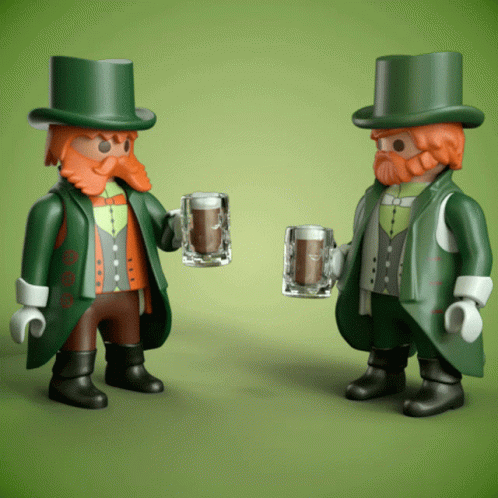 Welcome to the "make you a smarter economic developer" newsletter!  Thanks for spending a few minutes with us this morning.
Today we have 52 stories, graphics, charts, and videos that I think you'll find informative, useful, inspiring, and perhaps even humorous.
As always, if you find something great, please send it to me.
- Dane
---

---
1) People around the world are brushing up on their Ukrainian. The number of Duolingo users studying the language has spiked 485% since the war started, as of last Monday. (I'm not studing Ukrainian, but you can follow me on Duolingo.)
---
2) 36th Annual Corporate Survey: A tight labor market, supply chain challenges, and rising costs have resulted in some surprising changes in corporate respondents' location priorities.
---
3) Overall breakdown of US retail sales: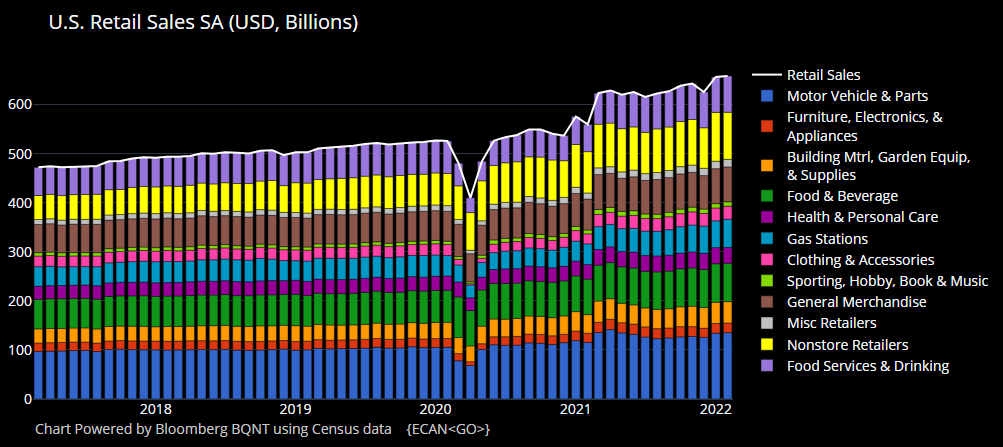 ---
4) Uh oh: Number of daily news stories mentioning "World War III":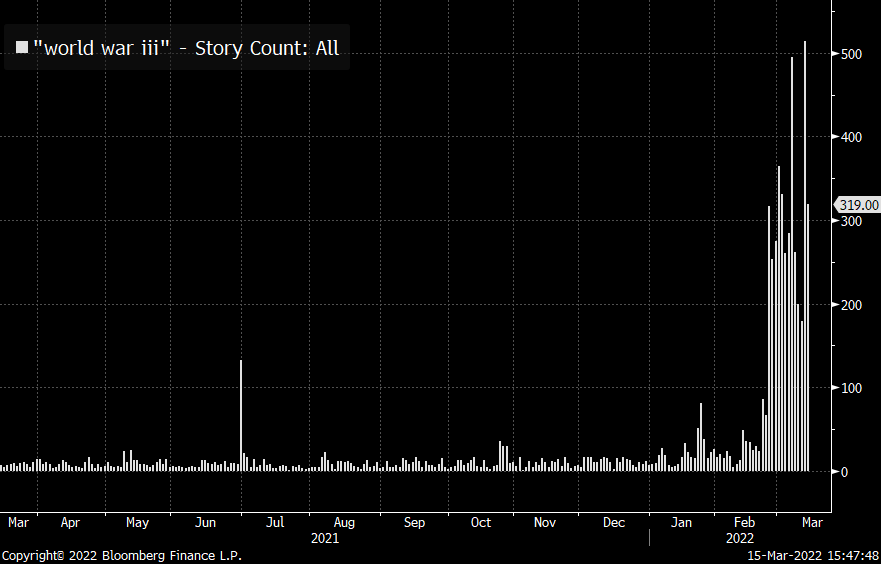 ---
5) If your hospital suddenly feels more like an Apple store or greenhouse, biophilic design is why: Healthcare spaces are increasingly using nature as a way to make their buildings better for patients.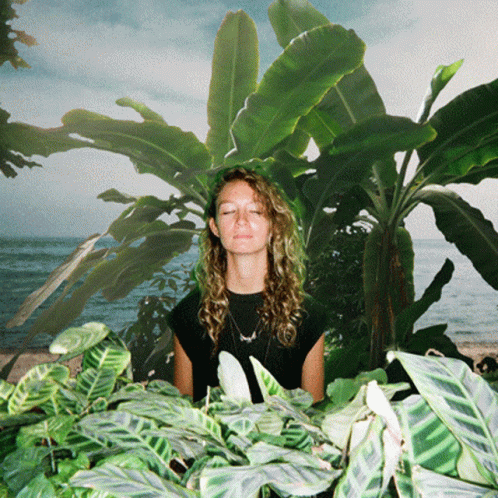 ---
6) US consumer price index subcomponents that have the highest YoY% increase: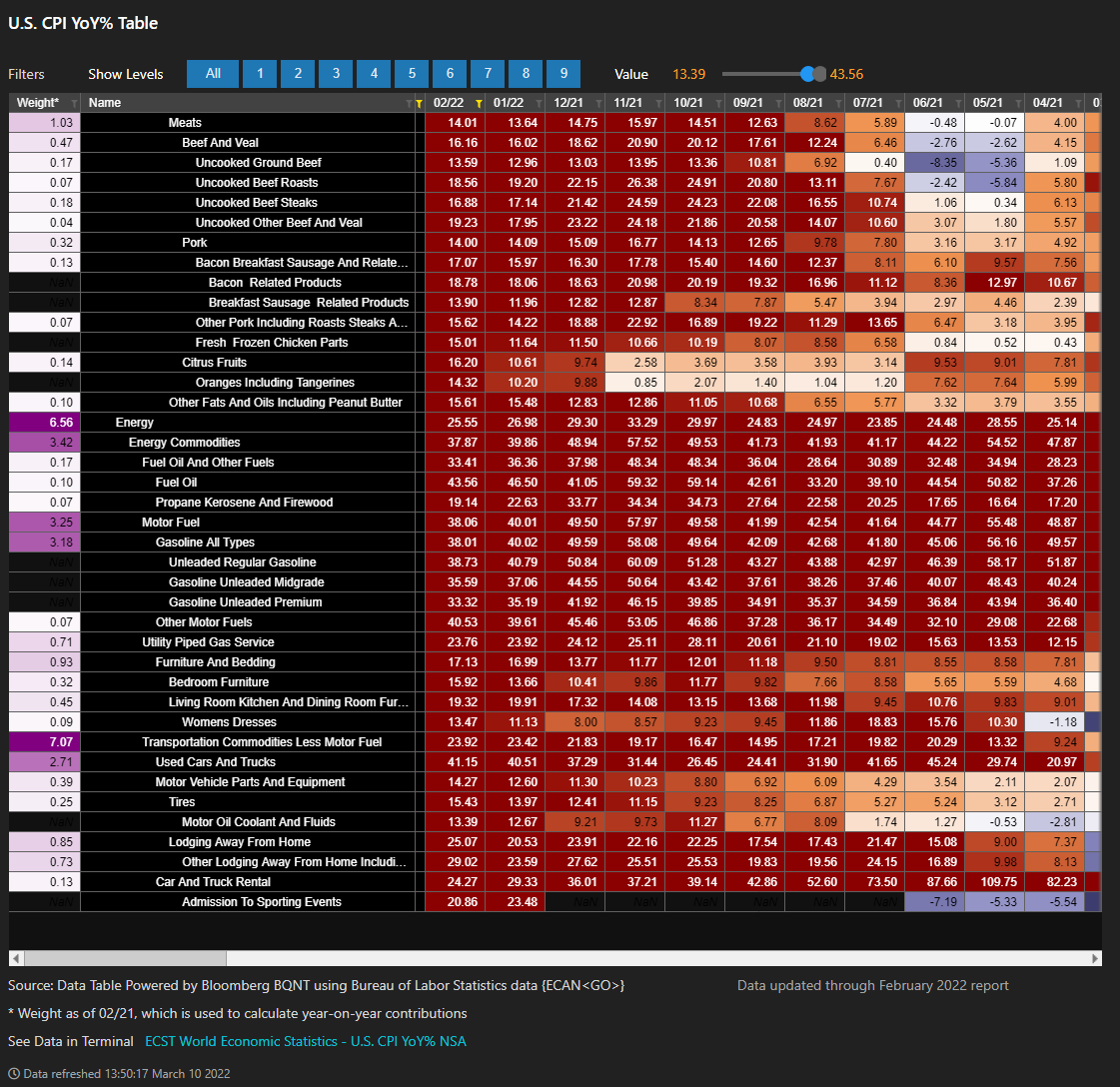 ---
7) Have we reached peak globalization?
Over the last decade, changes in consumer preferences, improvements in manufacturing, growth in services sectors, and increased purchasing power in emerging markets have converged to slow, and potentially reverse, the pace of globalization.
"Deglobalization is a trend that is here to stay and will transform the next decade," says Solita Marcelli, deputy Americas CIO at UBS Global Wealth Management, which identified deglobalization as one of its key trends for 2020 and beyond. "It's not all bad news for investors… there will be winners and losers."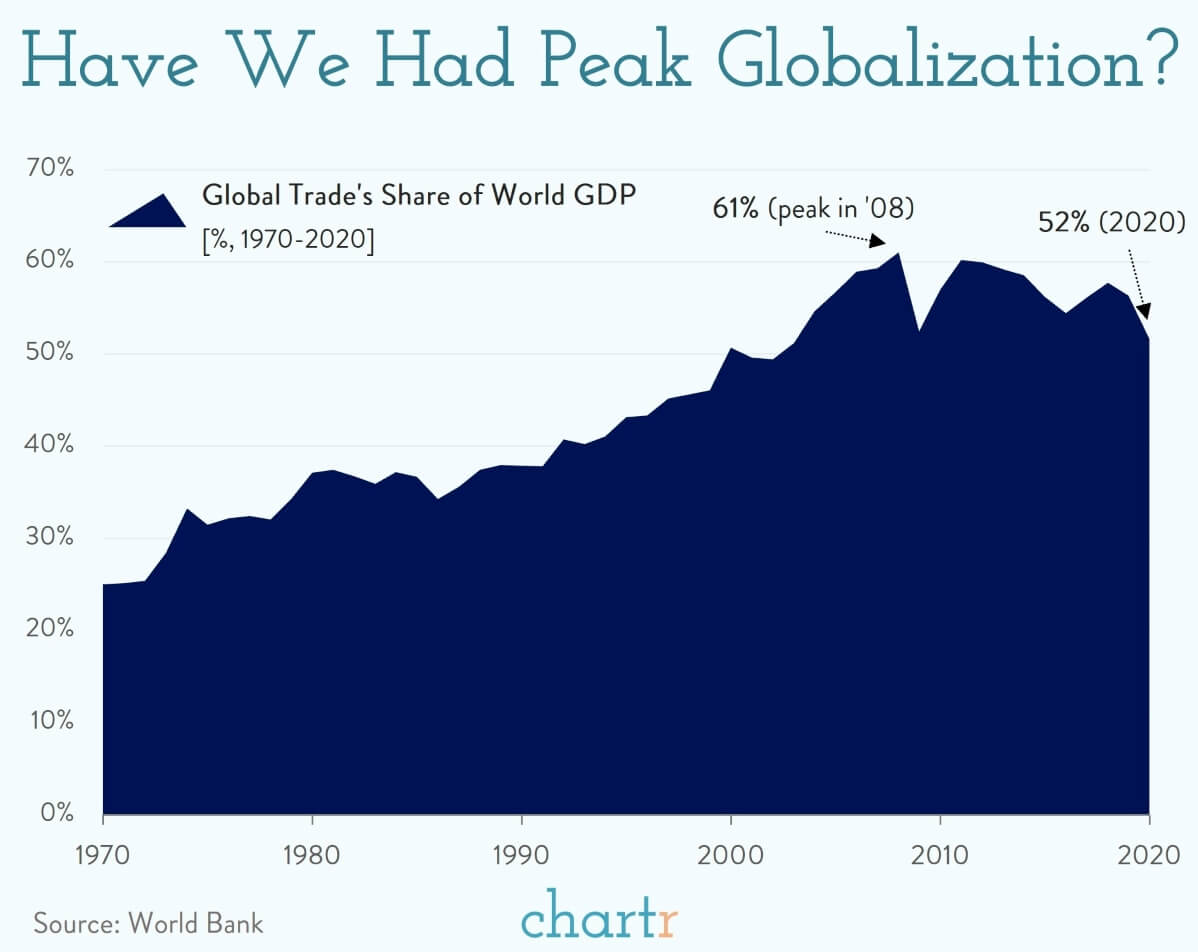 ---
8) Change in futures prices since the end of 2019: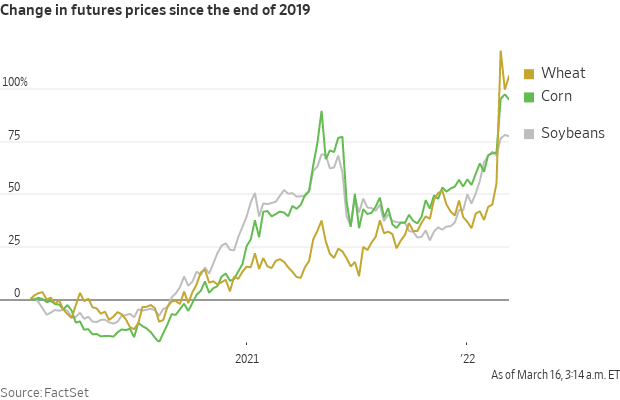 ---
9) Airlines said travel demand is roaring back—and they believe fliers will pay up to cover carriers' mounting fuel bills. After the wave of Omicron variant-driven Covid-19 infections slowed travel bookings at the start of 2022, airline executives said demand has rebounded more quickly than they anticipated.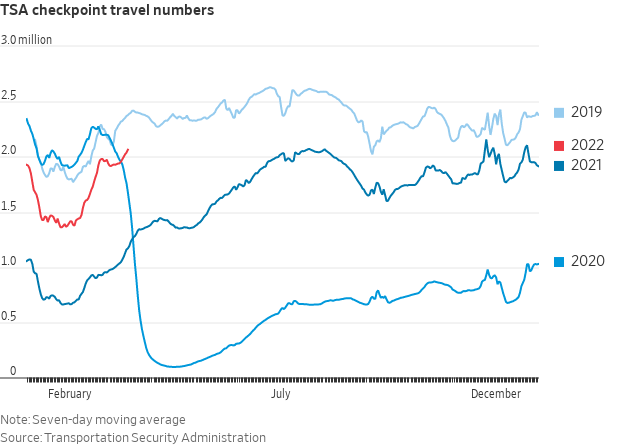 ---
10) Back to work: Houston has set the standard for bringing workers back to the office during Covid-19. About 85% of its businesses have employees at their desks or have plans to do so, one of the highest rates in the nation, according to firms that track the return-to-office trend. But Houston office floors are barely half full.
---
11) People are quitting full-time jobs for contract work—and making six figures: Many professionals who have become independent consultants say they now have more money and control over their lives.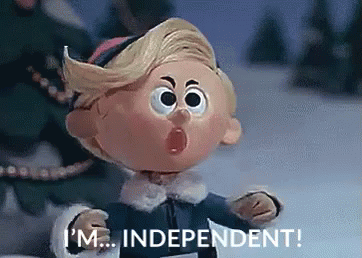 ---
12) Covid-19 taught Americans how to let go of their steady paychecks: Many decided they could make a living without being on someone else's payroll. Some say the path has been rewarding but challenging.
---
13) Top U.S. grocers by share of total dollars spent: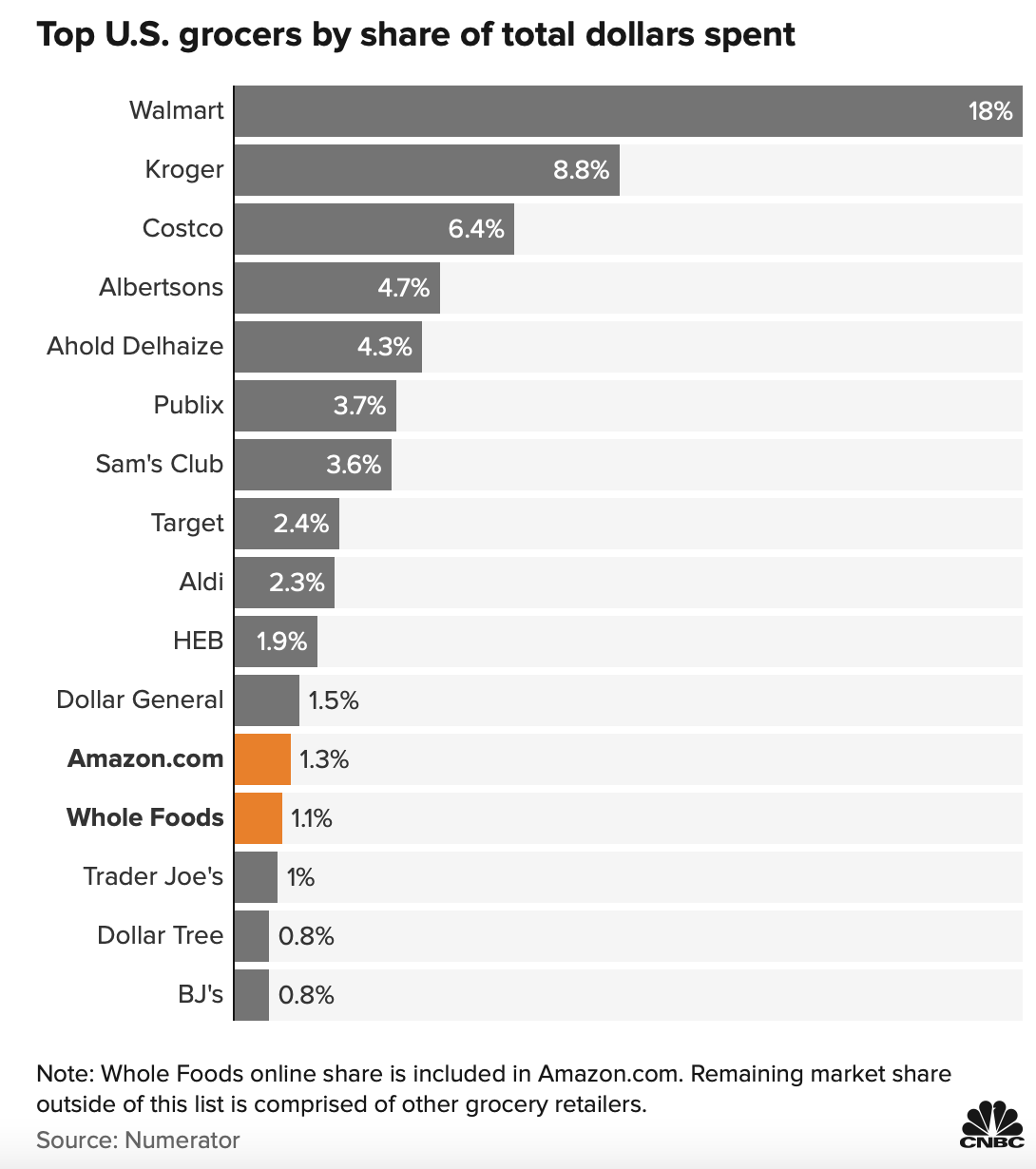 ---
14) What are the world's most popular brand tattoos: Not my thing, but interesting.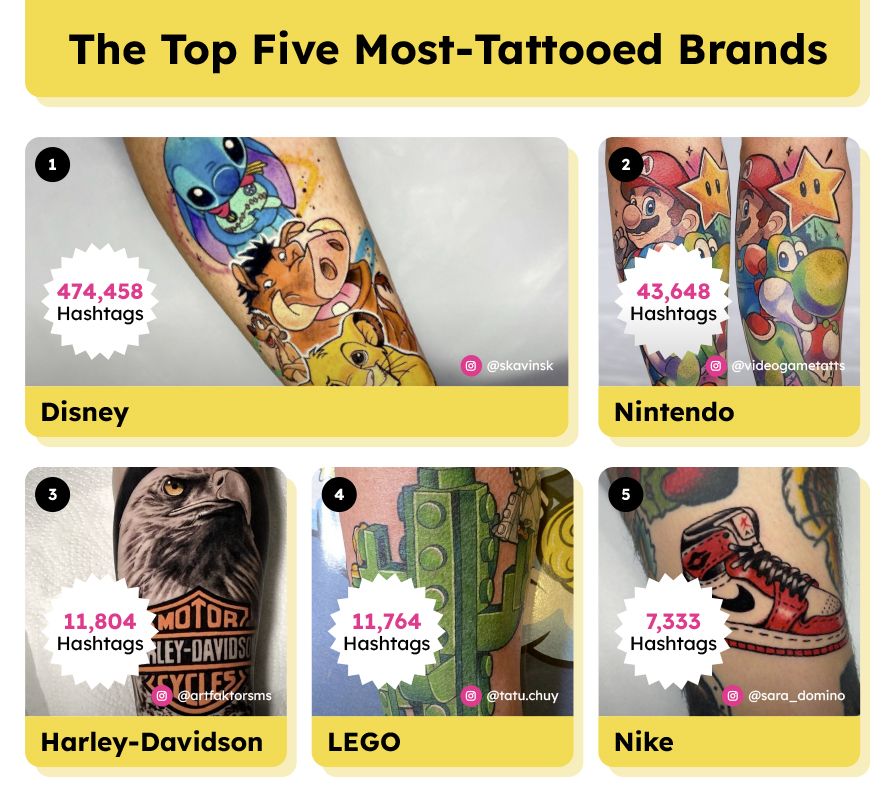 ---
15) Bryan Caplan's How to Win Friends and Influence People? Book Club Round-Up is awesome.
---
16) How Texas is rescuing Europe from the Russians: An energy crisis on the Continent has it desperate for help from the Permian natural gas it had earlier spurned.
---
17) Fall back? Spring ahead? How about neither, experts say: Here's where the debate over changing the clocks stands, and what it could mean for you.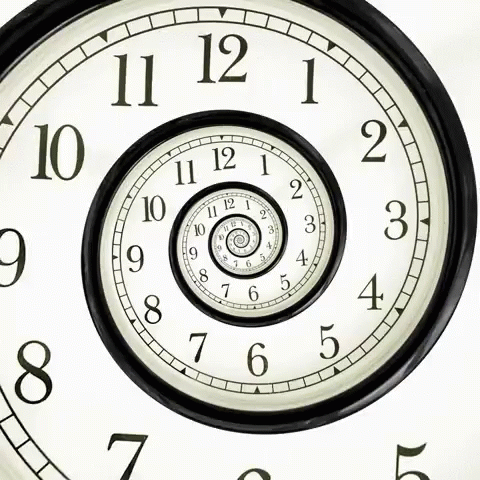 ---
18) When it comes to work from home policies, normal is a moving target: There was a 798% increase in job ads between 2019 and 2021 that specified the job could be performed remotely. The two-year growth rate for the top ten occupations in the nation that allow work from home is shown below:
798% Customer Service Representatives
539% Software Developers
90% Sales Representatives of Services, Except Advertising, Insurance, Financial Services, and Travel
630% Computer and Information Systems Managers
479% Insurance Sales Agents
301% Computer User Support Specialists
339% Computer Systems Engineers/Architects
407% Management Analysts
440% Human Resources Specialists
178% Medical and Health Services Managers
---
19) The paradoxes of life: 20+ powerful paradoxes on growth, business, investing, and life.
---
20) The great tech hub exodus didn't quite happen: Two years into the pandemic, US tech jobs remain concentrated in a handful of coastal hubs. But a new set of cities is gaining ground.
---
21) The new neurasthenia: How burnout became the buzzword of the moment.
---
22) Why now is the best time to renovate your shopping center:
While the lockdowns that were such a part of our culture for more than a year did irreparable damage to large sectors of retail, the natural response to those lockdowns have now created a powerful opportunity for commercial real estate developers to redevelop in response.
---
23) It is time to prepare for stagflation.
---
24) Site Selection Group: The food sector continues expansion  - large food & beverage site selection projects illustrate sustainable growth of industry.
---
25) The tarnishing of the Golden State: Onerous regulations squash the California Dream.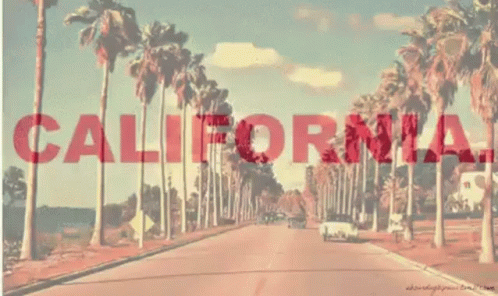 ---
26) Gas, grain, and chips — will make the 'Rust Belt' the 'Future Belt':
"As Ohio Senator Sherrod Brown says," Biden went on, "'It's time to bury the Rust Belt.' It's time …" and then Biden went off-script and stuttered through this sentence: "It's time to see what used to be called the Rust Belt become the home of significant resurgence of manufacturing."
No matter, really — especially in the big picture. Not even presidential stumbling and mumbling through the moment could obscure the fact that our region is emerging into a new future, through both the ruins of a foreign war and the opportunity to become the global center of new kinds of manufacturing.
---
27) Openings and quits near record highs: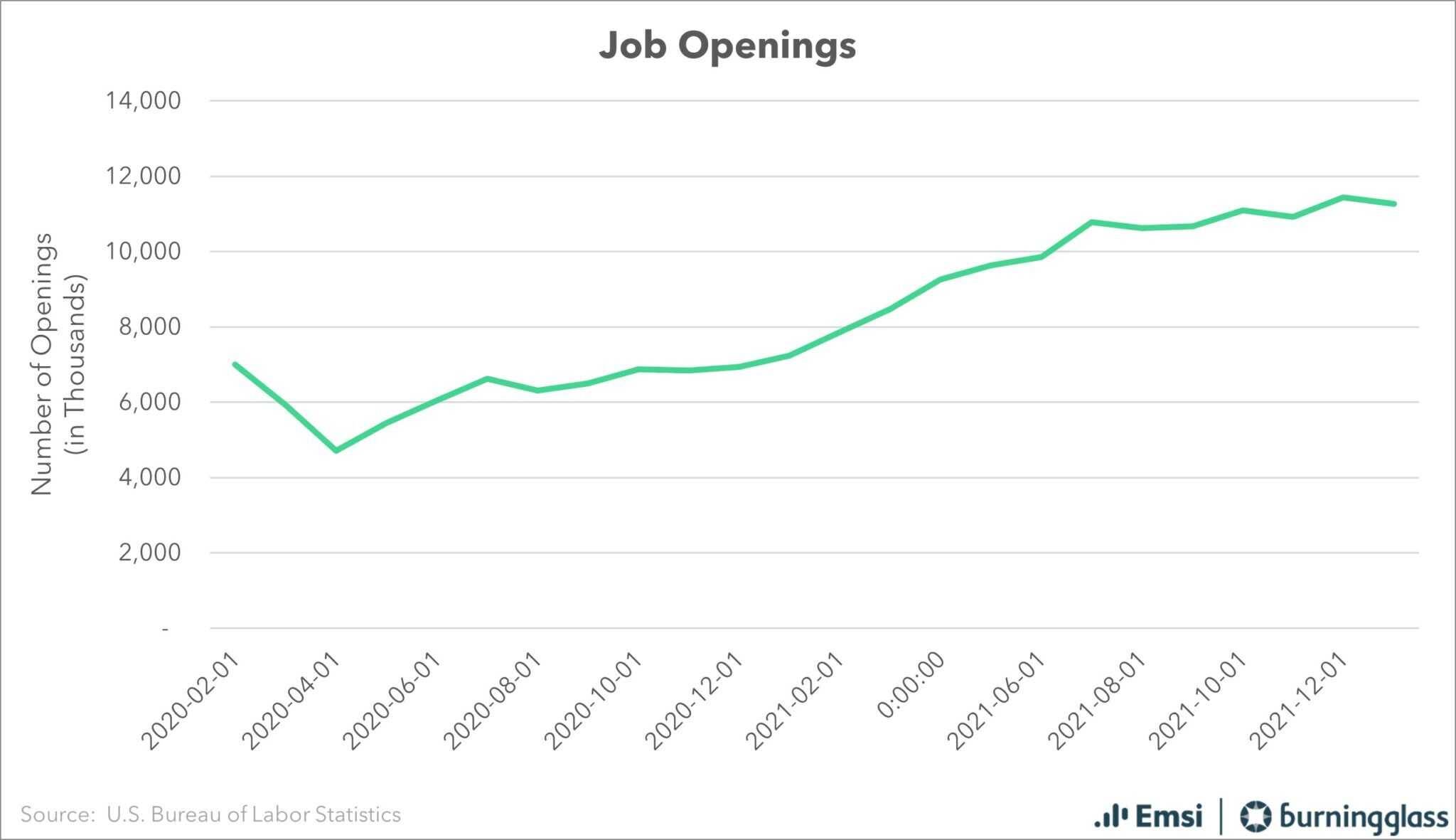 ---
28) Nobody is ready: Many U.S. cities lack resources to chase $1 trillion infrastructure windfall.
---
29) Robots for economic development: Do automation technologies constitute an opportunity or a threat for developing countries?
This column uses data on Indonesian manufacturing firms to document a positive impact on employment of adopting robots. This finding contrasts with the existing evidence of negative impacts in economies at relatively advanced stages of automation, and could be explained by diminishing returns to robots, given the relatively low robot adoption in Indonesia.
---
30) How the pandemic broke Silicon Valley's stranglehold on tech jobs:
New research shows that the migration of tech talent from America's 'superstar cities' has begun in earnest, driven by the rise of remote work and the maturation of the internet and related technologies.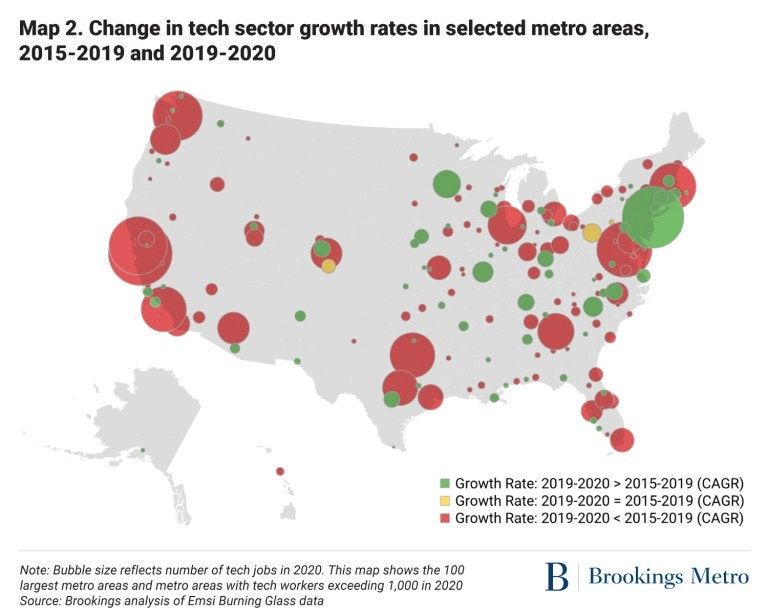 ---
31) California's ambitious high-speed rail at a crossroads: As President Biden touts an "infrastructure decade," there is little that's certain about the biggest infrastructure project of them all.
---
32) Meet the woman who builds the world's most unique Airbnbs: Kristie Wolfe has built off-grid hobbit holes, treehouses, and potato-shaped abodes — often on a shoestring budget.
Over the past decade, Wolfe has built some of the most popular and unique vacation rentals on the platform, including:
A jungle treehouse in Hawaii
A real-life hobbit hole in Washington
A converted fire lookout in the middle of a forest
A potato-shaped tiny home in Idaho
---
33) Say what? An organization called Save Berkeley's Neighborhoods, led by a former investment banker, sued the University of California, Berkeley for adding too many students, too quickly, without careful enough consideration of how bad students are for the environment.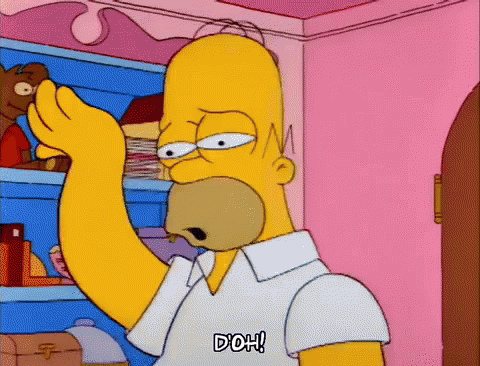 ---
34) The relative affordability of new homes resumes decline in 2022: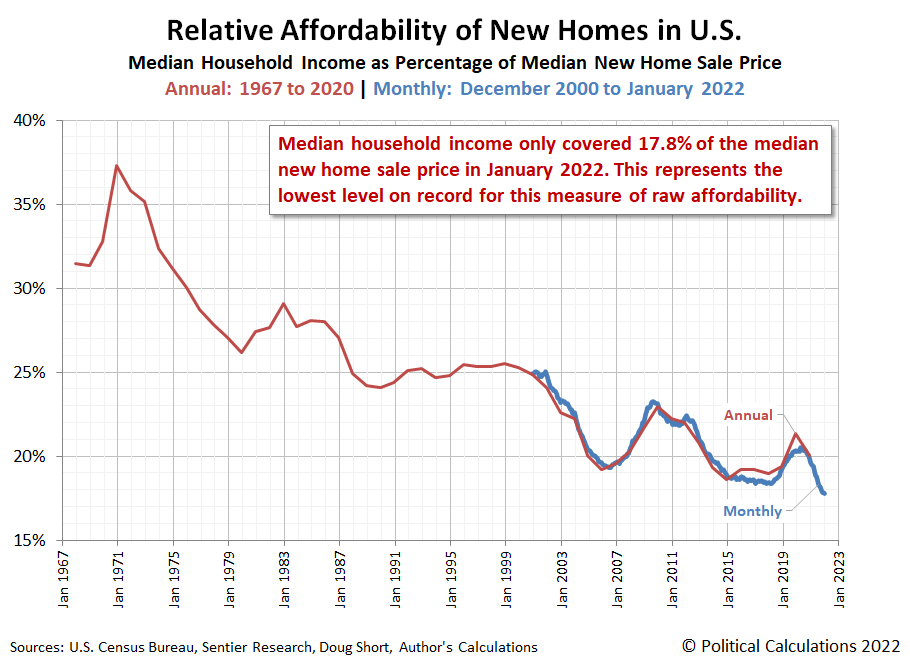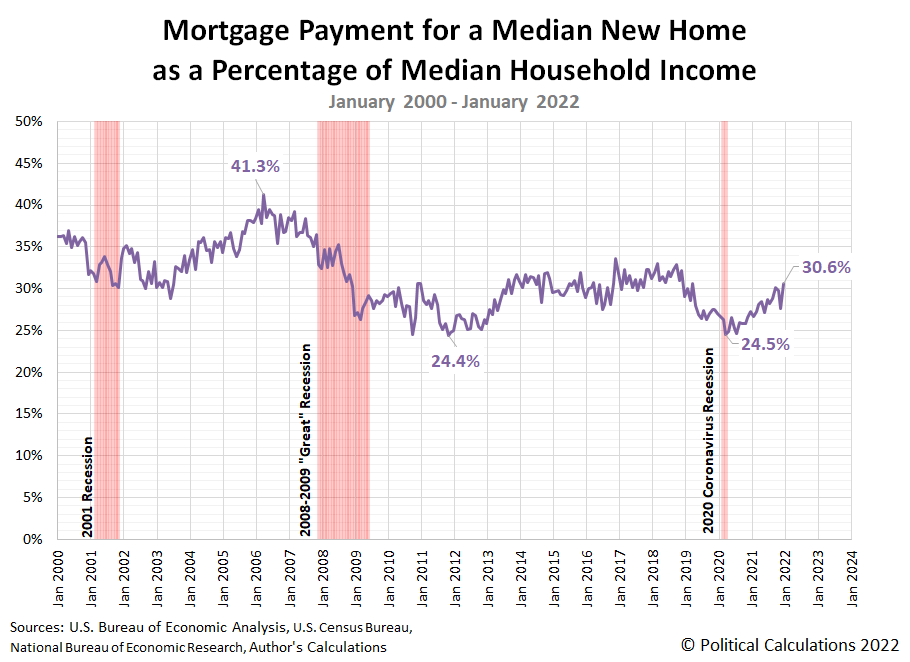 ---
35) How many Americans are working remotely?
Everyone is talking about the rise of remote work in the face of COVID-19, but the US Census' Current Population Survey and other survey data offer varying estimates of how commonplace remote work has become. Now a team of researchers has compared the data to pin down just how prevalent the shift to remote work has been since the beginning of the pandemic. By excluding pre-pandemic remote workers, the paper finds, CPS underestimates remote work rates by as much as 33 percentage points. The real number? About half of the American workforce works remotely at least one day per week.
---
36) To fight climate change, a biotech firm has genetically engineered a very peppy poplar.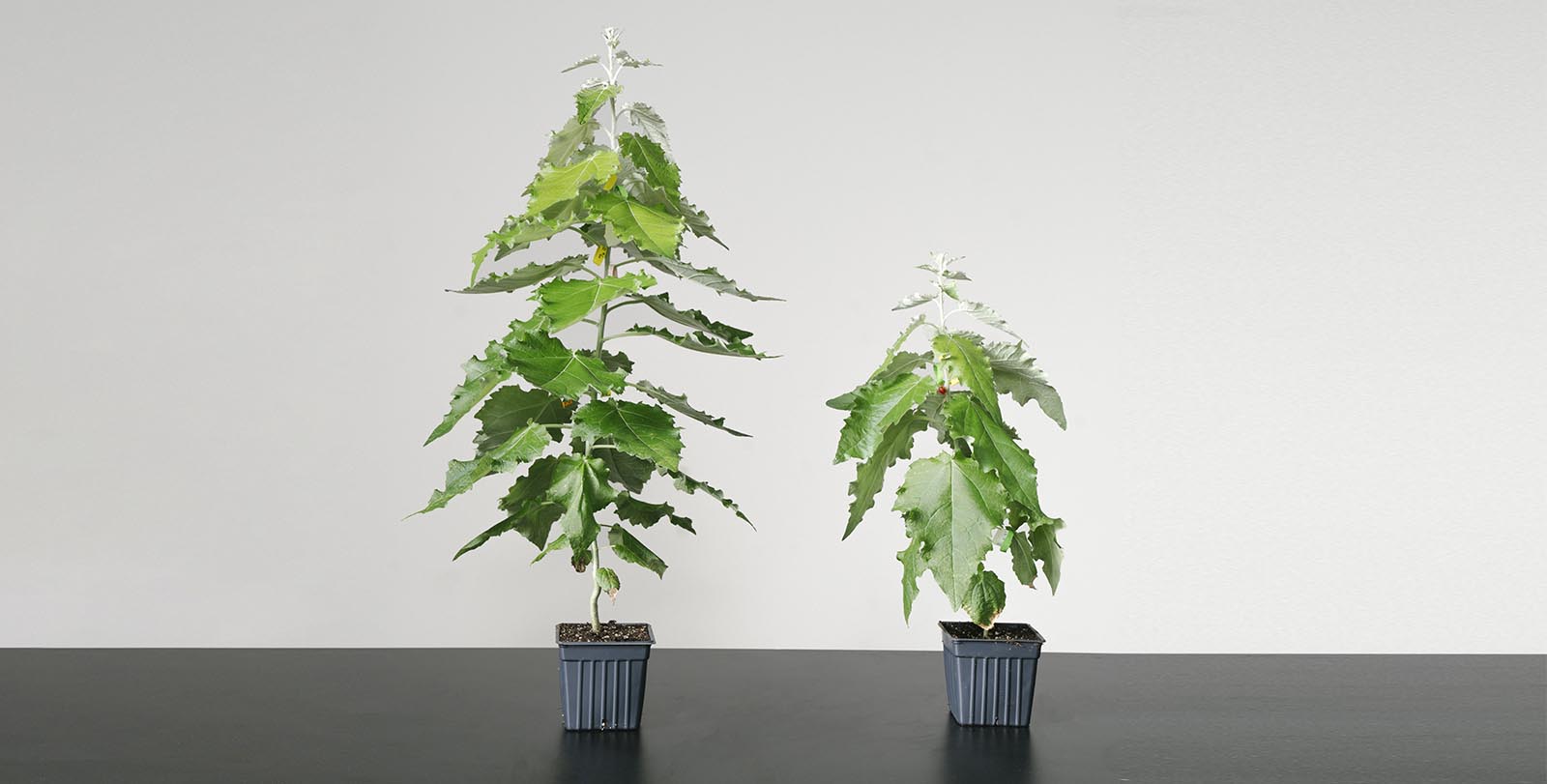 ---
37) What the smartest people do on the weekend is what everyone else will do during the week in ten years.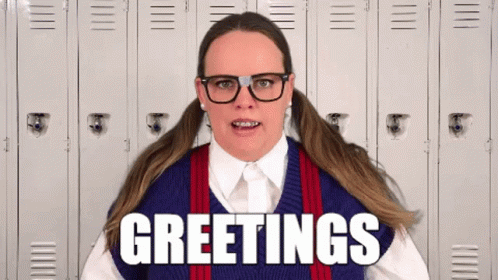 ---
38) Metros with largest share of homes worth $1m+: The number of U.S. homes worth more than $1 million nearly doubled since before the pandemic, to 8.2% in February from 4.8% in February of 2020.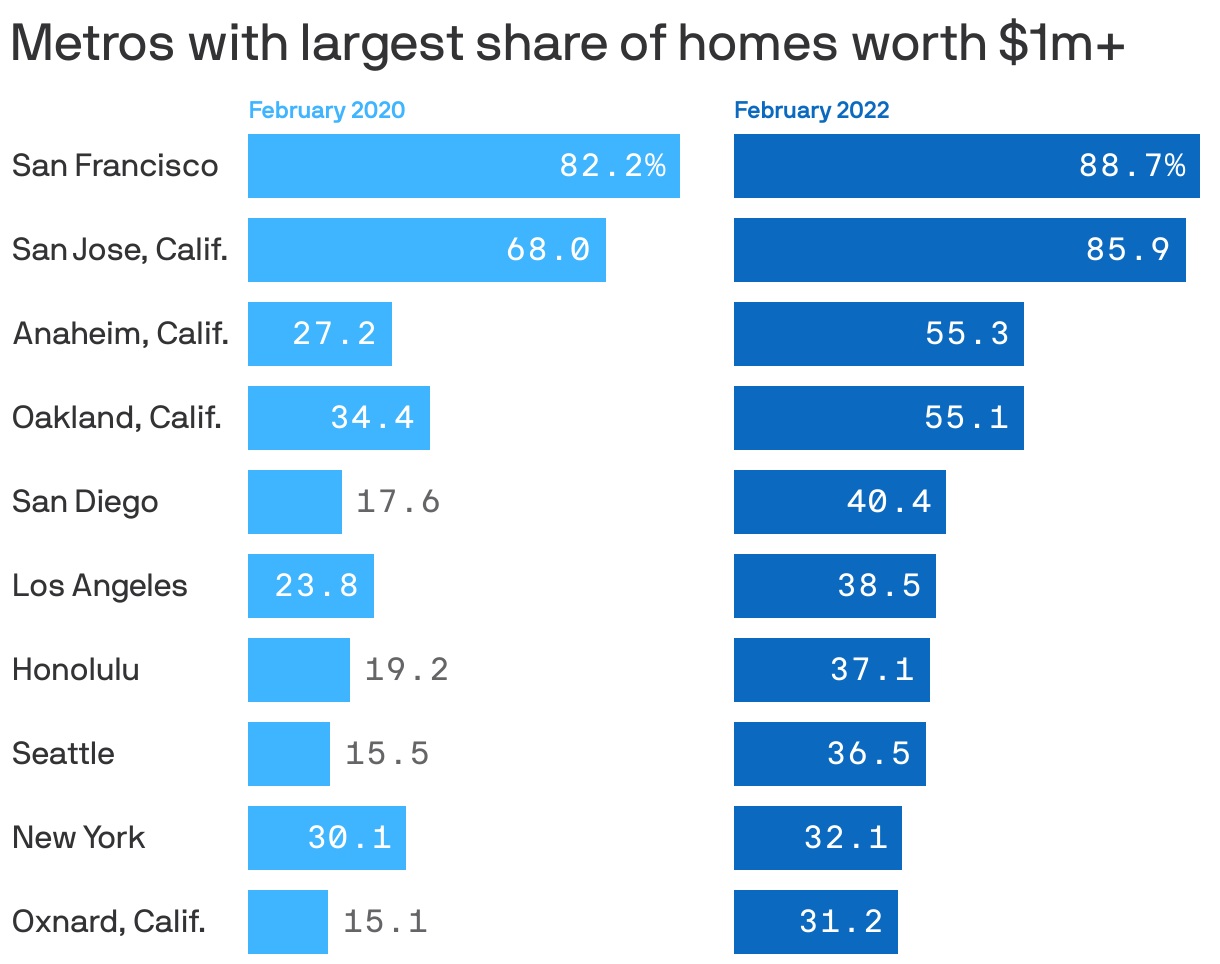 ---
39) Russia's economic blackout will change the world: Like all novel experiments, the group punishment of Russia is a leap into the unknown.
---
40) A case for innovation and optimism: The rapidly expanding field of 'progress studies' and how to counter technological pessimism.
---
41) Lessons from shipbuilding productivity - Part 2.
---
42) The US economy flashes a recession warning sign: Surging oil and gas prices have raised recession alarm bells around the world. But another economic indicator is starting to look ominous: The yield curve is flattening.
---
43) Amazingly revealing macro photos of the human eye:  Get ready to have your mind eyes blown away.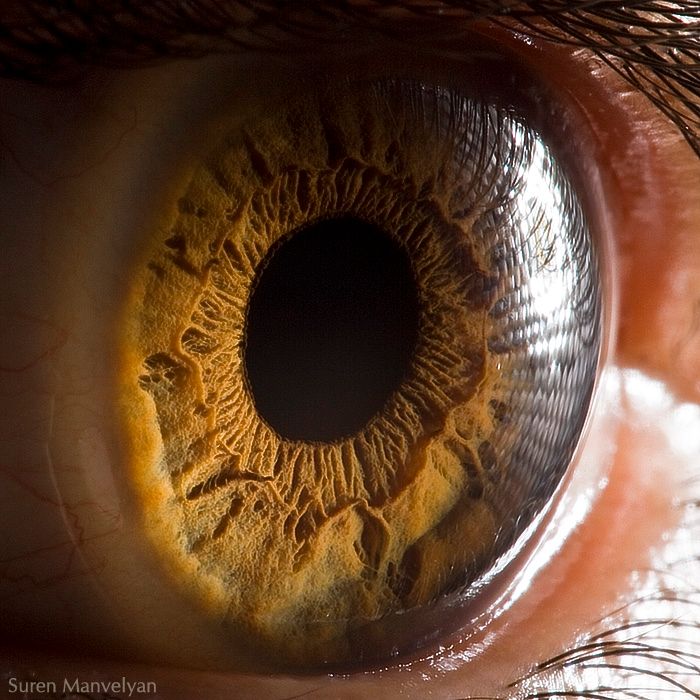 ---
44) Corruption around the world: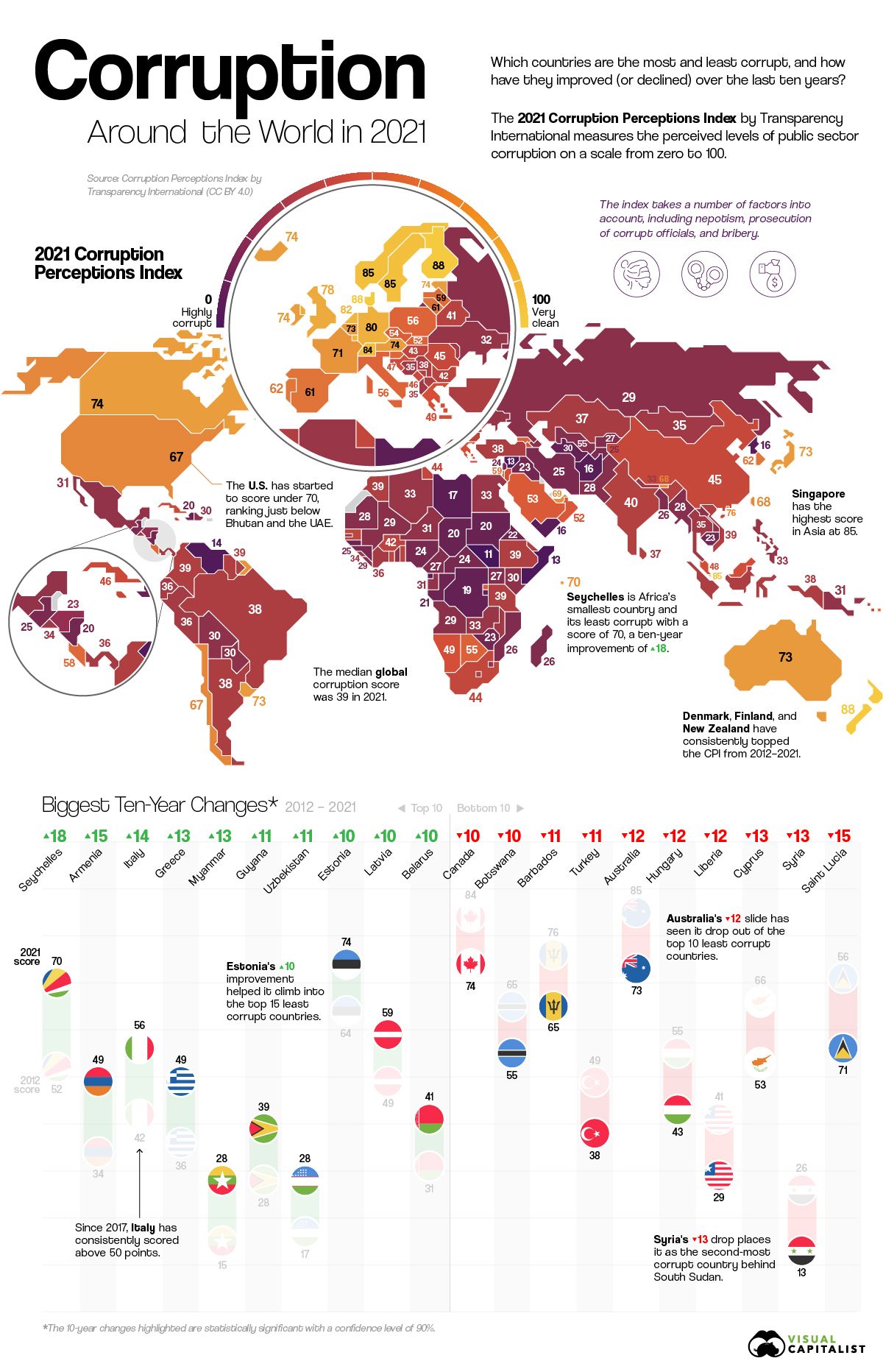 ---
45) A mysteriously large chunk of Gen Z isn't working: A decline in labor force participation for people 65 and older is easy enough to understand, but why is it still so low for those in their early 20s?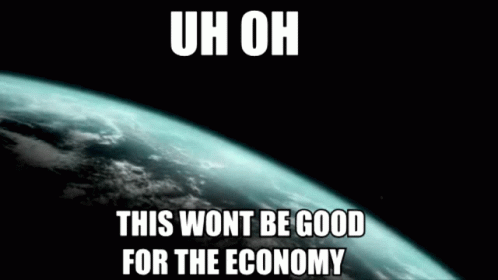 ---
46) The global glut of clothing is an environmental crisis:  The U.S. throws away up to 11.3 million tons of textile waste each year—around 2,150 pieces of clothing each second.
---
47) Tax the land? One radical idea to solve America's housing crisis.
---
48) # 51 - Economic Development and Developers in the News: Econ dev news from 34 economic development executives and organizations in 20 states, and Canada.
49) Baby Steps Are Not What You Think: Baby steps are a great unbalanced, wholehearted, enthusiastic lurch into the unknown
50) Podcast Episode 41 - Economic Development in Alabama With Jim Searcy: In this episode, Dane talks with Jim Searcy, executive director of the Economic Development Association of Alabama.
51) 63 New Economic Development Jobs Last Week: 63 econ dev jobs from 27 states, Canadian provinces, and remote.
52) The 43 Things Economic Developers Need To Know Last Week: The stories that Dane thinks you need to see from this week. March 10, 2022 edition.
Econ Dev Show Newsletter
Join the newsletter to receive the latest updates in your inbox.