The 74 Things Economic Developers Need To Know This Week
The stories that Dane thinks you need to see from this week. February 10, 2022 edition.
Good morning econ dev fans and practitioners, and welcome to the "make you a smarter economic developer" newsletter!  Thanks for spending a few minutes with us this morning.
This week we have 74 stories, graphics, charts, and videos that I think you'll find informative, useful, inspiring, and perhaps even funny.
As always, if you find something great, please send it to me.
- Dane
---

---
1) Overwhelmed by solar projects, the nation's largest grid operator seeks a two-year pause on approvals: "It's a kink in the system," says one developer trying to bring solar jobs to coal country. "The planet does not have time for a delay."
---
2) 60 Seconds with Jeff Finkle, IEDC: Finkle discusses the impact of COVID-19 and remote work on real estate and economic development, and more.
---
3) Where is China's foreign direct investment going?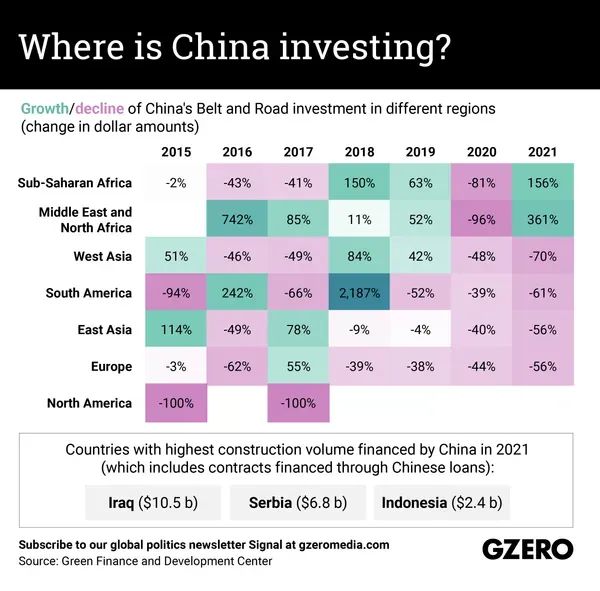 ---
4) A new industrialist roundup: American thinkers are realizing we need to build, build, build. What comes next?
---
5) January 2022 unemployment report:
The January ADP report was ugly, showing a loss of 300k private-sector payrolls. What happened? At least 20 million Americans were infected with omicron in January. Many couldn't come to work, with some not getting paid – which reduced the number of people counted as employed.

---
6) Percentage of US weather stations that broke all-time temperature records: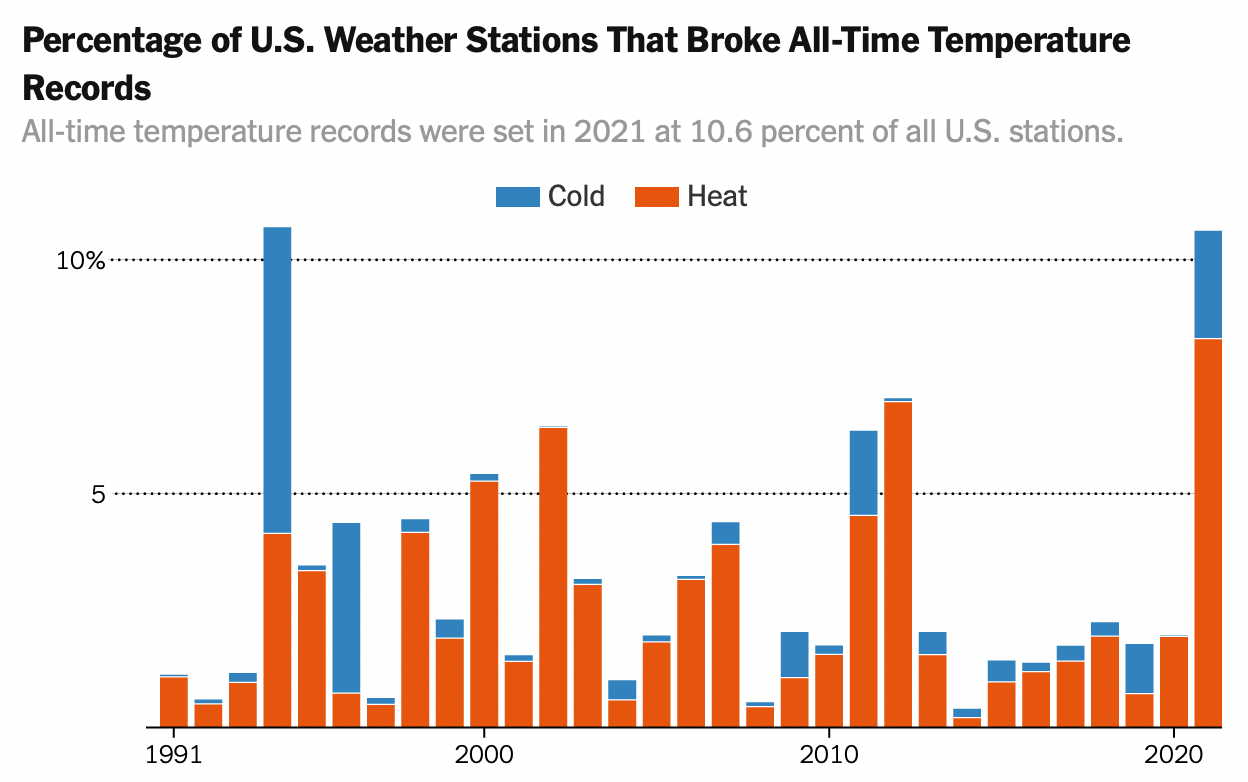 ---
7) Don't chase happiness: Become antifragile. And read the book.
---
8) Finally, a desk for working parents: The Fairfield carrel was designed to help caregivers with young kids in tow better access their local library.
---
9) Rod Crider:
Perusing the latest round of site selection magazines and can't help but note that places tend to go too broad with their messaging (great quality of life, transportation and labor!) Ironically, instead of demonstrating their uniqueness, communities end up parroting each other and providing no value to the intended audience. And if we are all shouting that we are better than our neighbors on the exact same criteria, then the customer doesn't know who to believe, if anyone at all.
---
10) This is what you needed to see today:
---
11) Why freight railroads are so successful in the US: The United States lags behind the rest of the world when it comes to passenger trains, but when it comes to the freight railroad the U.S. dominates.
---
12) Payrolls show surprisingly powerful gain of 467,000 in January despite omicron surge.
---
13) The big plans that built New York City: The ideas promoted by the tri-state Regional Plan Association, which turns 100 this year, read like an anthology of what U.S. urban planning got right — and wrong.
---
14) 🤖 She makes 120 cocktails an hour and tells bad jokes. Meet your new robot bartender.
---
15) Performance vs Trust:
---
16) A cause of America's labor shortage: Millions with long COVID? New research that helps explain the nation's shrinking workforce: long COVID.
---
17) The rise of the $2.5 billion ugly-shoe empire: From shearling Uggs to Hoka dad sneakers and rainbow Tevas, Deckers Outdoor Corp. keeps selling us the most hideous uglycore footwear.
---
18) Four charts that reveal Tom Brady's greatness: Tom Brady has retired from football after a 22-year career of consistent success and unmatched achievement. But his stature as the N.F.L.'s greatest quarterback may be best understood by seeing his achievements stacked up against those of hundreds of others who played the same position.
---
19) A record 50% of US small businesses raised wages in January to lure workers: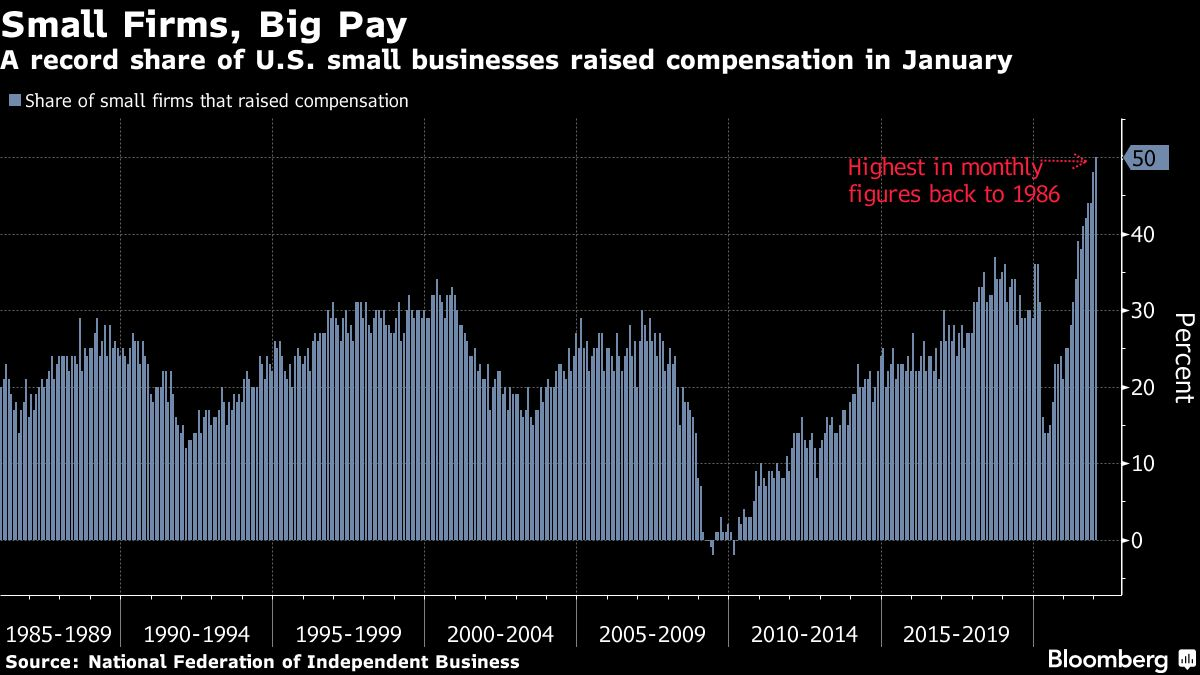 ---
20) Workers are having their moment. How long can it last?
Most workers are benefiting from a tight labor market that developed during the nation's recovery from Covid-19. Those in highest demand are in some cases the ones who started out further behind, with fewer gains before the pandemic. They include the young and the less educated, as well as those who work in lower-wage industries and perform blue-collar tasks. Many are based in the South. Wealthier, older, college-educated professionals in other parts of the country are also making gains. Wages are rising, and just about anyone who wants a job can get one in certain industries. The demand for labor is not expected to abate anytime soon.
---
21) The history of innovation cycles:
---
22) Pizza isn't Italian: It's as American as Dixieland Jazz.
---
23)
---
24) There are only two things you need to do to be successful: Do something, and then tell people.
---
25) We need to make a bigger Manhattan: The proposal to extend Manhattan into New York Harbor by 1,760 acres.
---
26) Why it's hard to innovate in construction: Construction is a high dollar value, low profit margin, highly competitive industry - the potential rewards for someone who can find a cheaper, more efficient way of doing things is enormous.
---
27) America's aerospace industry is regenerating:
Traditional aerospace companies have a hoard of capital and talent, providing poor returns to customers. Startups are siphoning the best talent and raising money. Market potential and technology are converging to create an ecosystem that looks more like the aerospace industry pre-1970, including the exploding prototypes, crazy ideas, and swarms of new companies. That aerospace industry took us from the first flight to the moon in ~65 years. The latest batch yearns to take us further.
---
28) No permits, no chips:
The United States currently builds fewer fabs at a slower rate than the rest of the world. This post summarizes infrastructure investments and regulatory reforms that could make the United States a more attractive place to build new chipmaking capacity. The CHIPS Act aims to build more fabs in the U.S., but regulatory work at the federal, state, and local level is needed to ensure these facilities are built on time and on budget.
---
29) Why proximity matters -- it is who you know, and who you run into: Physical proximity is more important for meeting new people (with new knowledge) than for collaboration
---
30) Meet Nathan Ohle, the new head of the IEDC:
---
31) Barbed wire fences were an early DIY telephone network: It was barbed wire, of all things, that brought rural communities together. A Sears telephone hooked up to barbed wire — miles of which were already conveniently strung along fences — connected far-flung ranches in the recently settled American west.
---
32) What is Tax Increment Financing? From Emily Blaylock of Northwest Bank.  We interviewed her on the Econ Dev Show podcast this week.
---
33) For anyone that is new to industrial real estate: here is a quick primer on the different types of industrial properties and what they are typically used for.
---
34) The jobs report was misleading us all last year: One of the most important things to always keep in mind about the jobs report is that the initial numbers released by the Labor Department are very much a rough draft.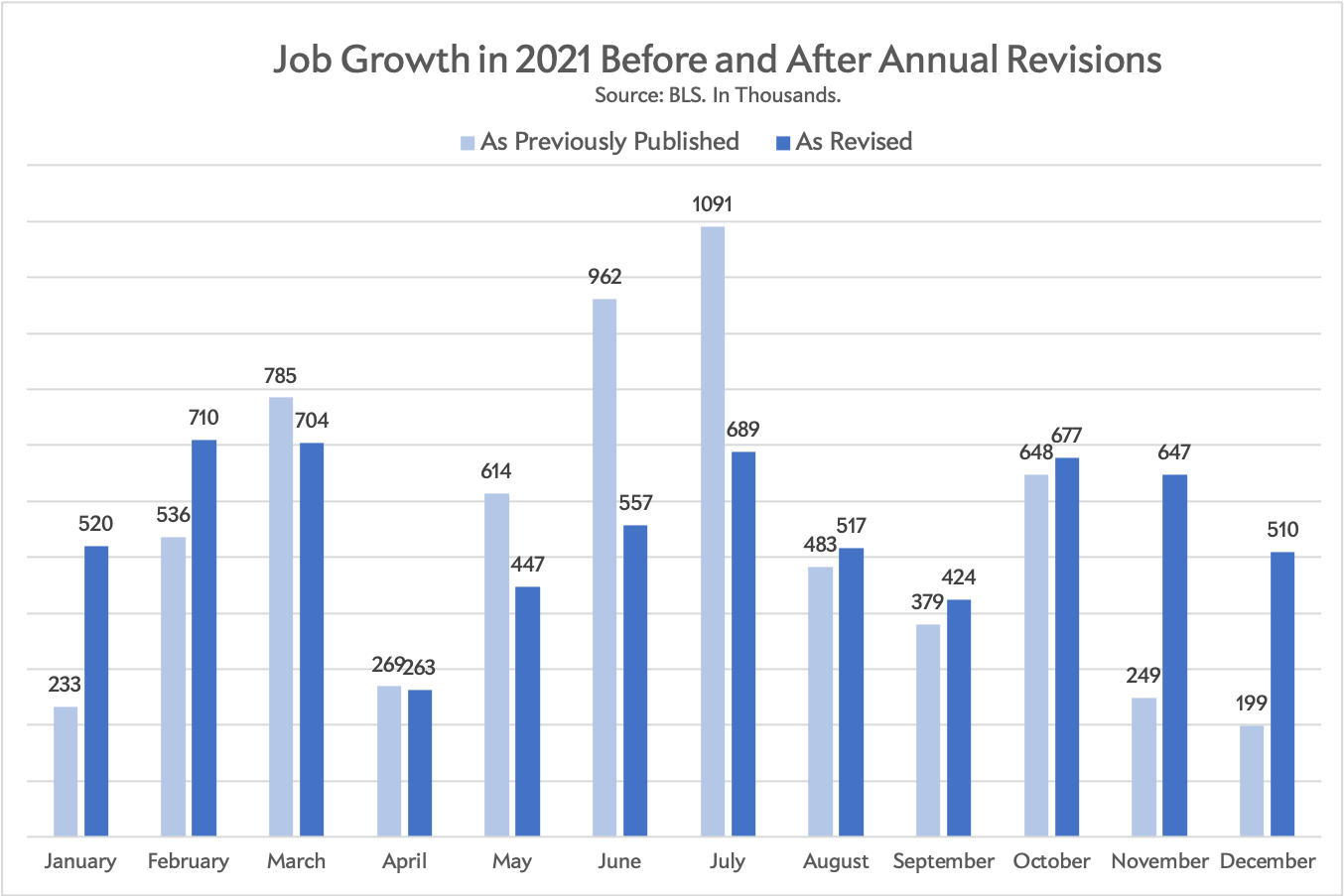 ---
35) The age of the unique baby name: Parents used to want kids to fit in. Now they want them to stand out.
---
36) How we broke the supply chain: Rampant outsourcing, financialization, monopolization, deregulation, and just-in-time logistics are the culprits.
---
37) With Omicron waning, here's what the new normal could look like:
Millions of people across the country are gearing up for a burst of activity this year as the Omicron variant wanes and schools, offices, and in-person leisure activities reopen in full force. Armed with triple vaccinations or heightened immunity due to infection, fed up with years of local mandates and restrictions, and fueled by excess savings built up over the past two years, broad swathes of the country are looking to return to normal.
---
38) Understanding the global chip shortages:
What customers and markets are currently experiencing as "the semiconductor shortage" is, in fact, multiple shortages happening concurrently in different process steps and supplier markets based on a multitude of dynamics and dependencies. The interplay between the underlying dynamics, such as high market entry barriers, high geographic concentration, high fab utilization and long manufacturing cycles, is the reason why skyrocketing demand and external shocks, from natural disasters and human error to COVID-19-related lock-downs, disrupted the value chain since 2020. Consequently, none of the shortages in semiconductor manufacturing can be explained by one reason alone. Most importantly, some of the underlying dynamics are unlikely to change in the future because they are rooted in fundamental characteristics of semiconductor manufacturing.
---
39) The Montrose Group has published their Economic Development Incentive Update 2/4/22.
---
40) Alain Bertaud, formerly principal urban planner at the World Bank and now senior research scholar at New York University's Marron Institute of Urban Management provides an alternative take on the idea of a "15 minute city."
---
41) How does Houston plan without zoning?
---
42) Want your community to prosper, from Dean Barber? Increase digital literacy by requiring that every K-12 student learn computer science.
---
43) The hard math behind America's labor shortage: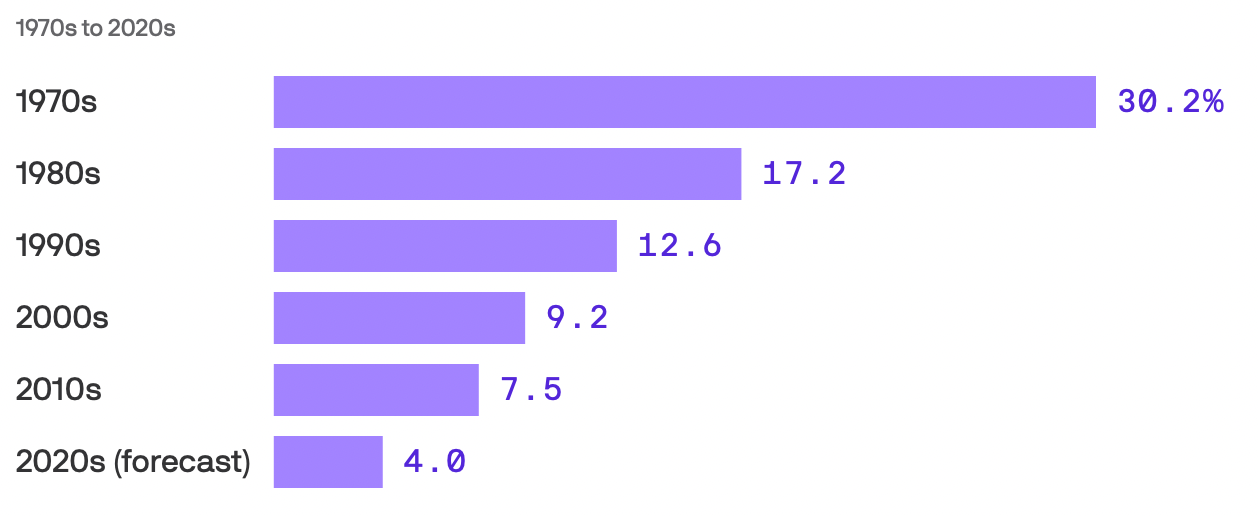 The 2010s were a golden age for companies seeking cheap labor. The 2020s are not.
The big picture: In the 2010s, the massive millennial generation was entering the workforce, the massive baby bo0m generation was still hard at work, and there was a multi-year hangover from the deep recession caused by the global financial crisis.
But now, boomers are retiring, millennials are approaching middle age, and the Gen Z that follows them is comparatively small.
Why it matters: Demography is destiny, and U.S. demographics in the years ahead favor workers over employers.
---
44) A crisis of class – or, the curse of soft pants:
What message is the appearance of your town sending to outsiders?  Worse, what message is it sending to residents?  What if your town has only invested in soft pants?  What if the environment you created for residents was cheap, disposable and ugly?  What if it keeps people from feeling a sense of class and experiencing a sense of pride.  What if it makes them feel worse about themselves?  What if the surroundings of your residents is making them feel terrible about their town?
---
45) This seems especially timely: Peter Zeihan on the future of Canada.
---
46) What if our technology turns against us? New technologies, even beneficial ones, are eventually used either as weapons themselves or as instruments of warfare. Ruh-roh.
---
47) To increase US competitiveness, invest in human capital: Strengthening US competitiveness has emerged as a rare bipartisan objective. The House passed the America COMPETES Act (COMPETES) last Friday, which now heads to conference to be reconciled with its bipartisan Senate counterpart: the US Innovation and Competition Act (USICA).
---
48) It's time to put cities at the top of America's economic agenda: The U.S. economy today is actually a collection of regional economies. We need a national place-based strategy that recognizes local differences. Yes!
---
49) Foreign investment in US commercial real estate: roaring back. Nice!
---
50) Despite higher wages, inflation gave the average worker a 2.4% pay cut last year: Inflation grew 7% in December from a year earlier, the U.S. Department of Labor said Wednesday. Average hourly wages also increased by 4.7%. Not great news.
---
51) USDA to spend $1 billion to promote climate-friendly agriculture: The U.S. Department of Agriculture will invest $1 billion in pilot projects that promote farming, ranching and forestry practices that cut greenhouse gas emissions or capture and store climate-warming carbon. I see opportunities in economic development.
---
52) Food prices approach record highs, threatening the world's poorest: The prices have climbed to their highest level since 2011, according to a U.N. index. It could cause social unrest "on a widespread scale," one expert said.
---
53) America is facing a great talent recession: If the U.S. is to stand up to a resurgent China, it needs to think as hard about finding top talent as it does about promoting equity.
---
54) Reading now: Talent. This is a book about discovering (and hiring) talent.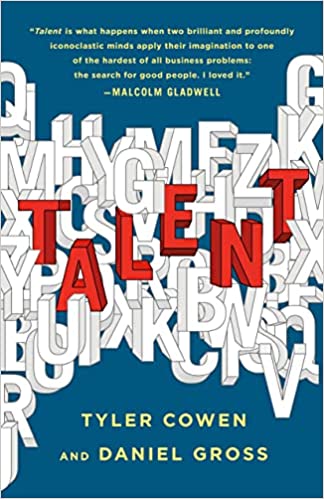 ---
55) Why are so many Americans still dying of COVID? For those attuned to the ongoing, horrifying pandemic death toll, it may seem a continuation of the country's failure stretching back to last spring.
---
56) The raw-materials challenge: How the metals and mining sector will be at the core of enabling the energy transition.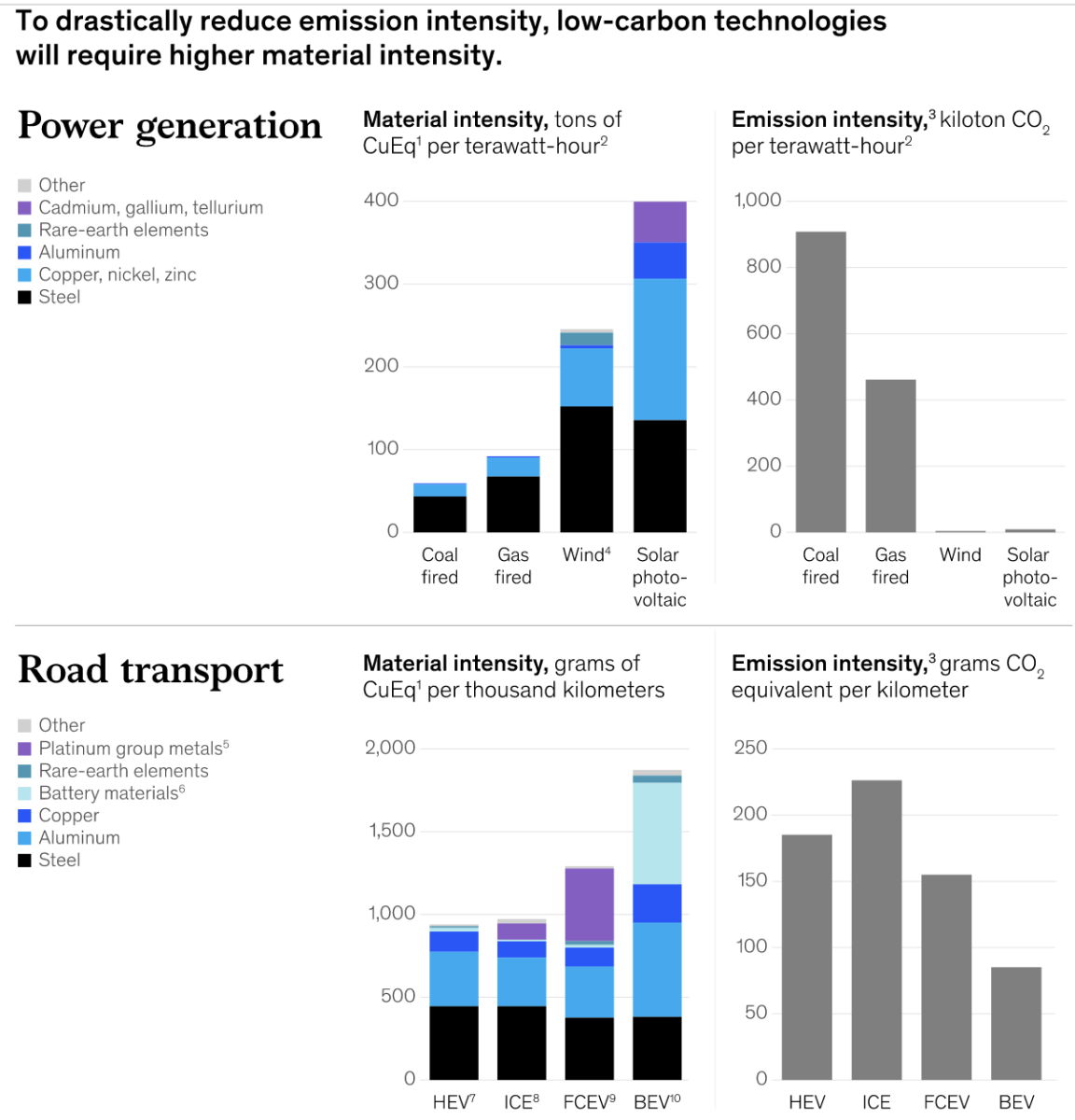 ---
57) Bob Hess (Vice Chairman, Global Corporate Services at Newmark) on the importance of planning, and sticking with it in economic development:
Our Newmark site selection team had the chance to advise another Semiconductor client just months before this event on the validity of Ohio and the Columbus area for a $12 billion chip plant called Project Trace -- 8 years ago the study was completed. We looked at six states. TX, NY, VA, OH, OR and AZ. That location feasibility activity helped set the stage for a long term strategic bet in high tech mfg and semiconductor production for this asset type in the Columbus region.....so good things happen to those who plan and are in it for the long term.
---
58) Why realtors have embraced brutal honesty: Lots of Americans have relocated during the Covid-19 pandemic, sometimes sight unseen. Real-estate agents are doing some truth-telling in advance.
Here's the video from the article (Someone should do this for economic development.):
---
59) Two years into pandemic, shoppers are still hoarding: Bulk-buying habit is expected to stick as people eat more at home, supply remains uncertain and inflation rears up. Retailers and producers are shifting operations as a result.
---
60) Tractor Supply to cut in-store safety stock with just-in-time replenishment centers: Tractor Supply Company plans to add more facilities over the next several years that provide its stores with just-in-time replenishment of some of its fastest-turning items over the next several years, Colin Yankee, executive vice president and chief supply chain officer, said on the company's Q4 earnings call in January. Good news for economic development.
---
61) Pandemic highlights shipping's strategic nature in the US – and its deficiencies: A team of academics and national security advisors from the Northeast Maritime Institute's Center for Ocean Policy and Economics presented a report in mid-December entitled A Revitalisation Plan for US Maritime Trade, Commerce and Strategic Competition that lays out proposals to re-assert US commercial ambitions in the maritime sector, and to compete, to some extent, with China's Belt and Road initiative.
---
62) The solution to expensive housing: More housing. Makes sense.
---
63) No, the other one (most cities have a doppleganger in another state):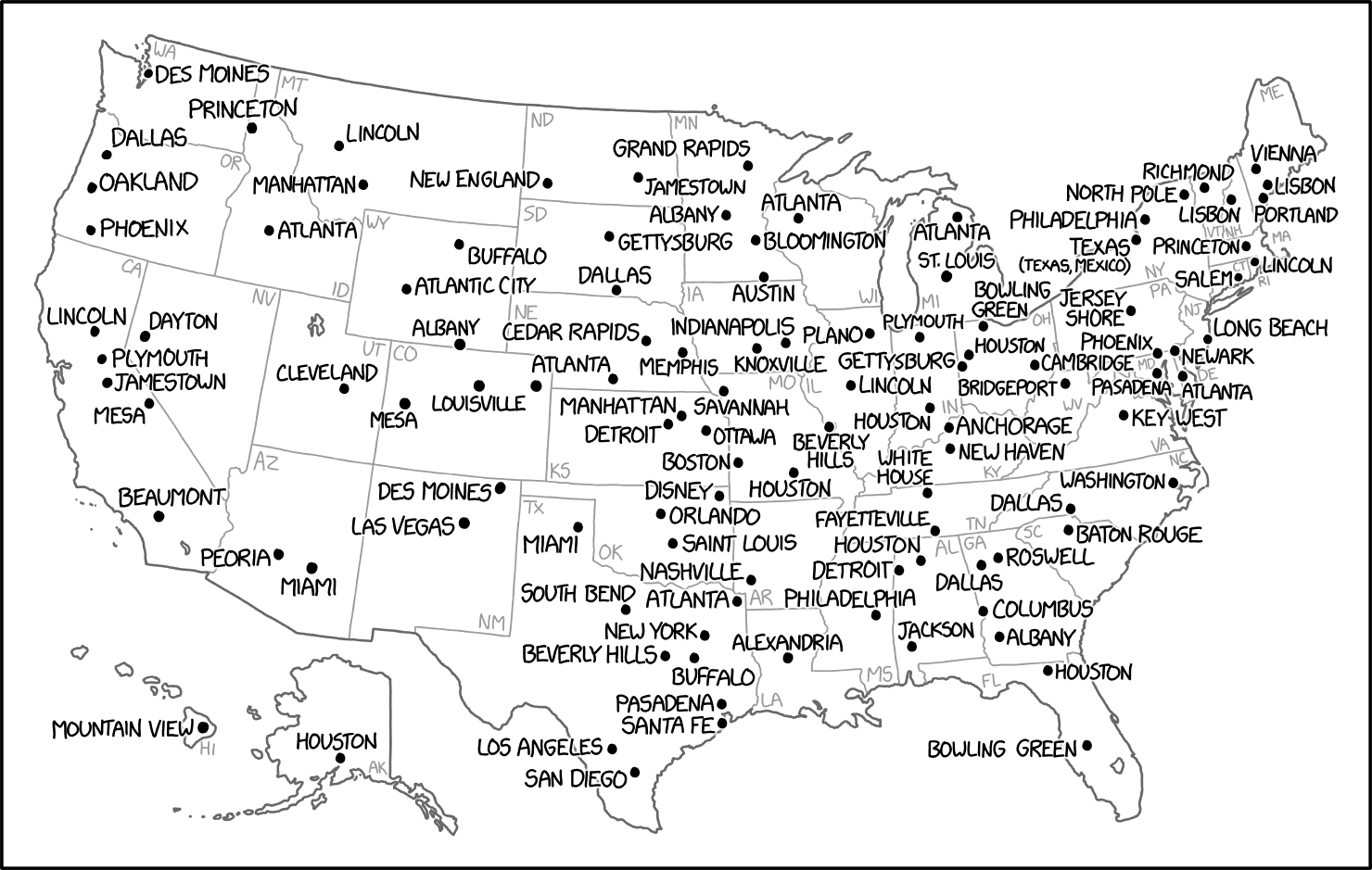 ---
64) The next entrepreneurial revolution: The pandemic's economic destruction has also created new winners.
---
65) Shortages of everything:
In a time when social networks have been swamped with photos of empty shelves from across the nation, Goldman's head commodity strategist and one of the closest-followed analysts on Wall Street, said he's never seen commodity markets pricing in the shortages they are right now.
"I've been doing this 30 years and I've never seen markets like this," Currie told Bloomberg TV in an interview on Monday. "This is a molecule crisis. We're out of everything, I don't care if it's oil, gas, coal, copper, aluminum, you name it we're out of it."
---
66) On hurricane frequency: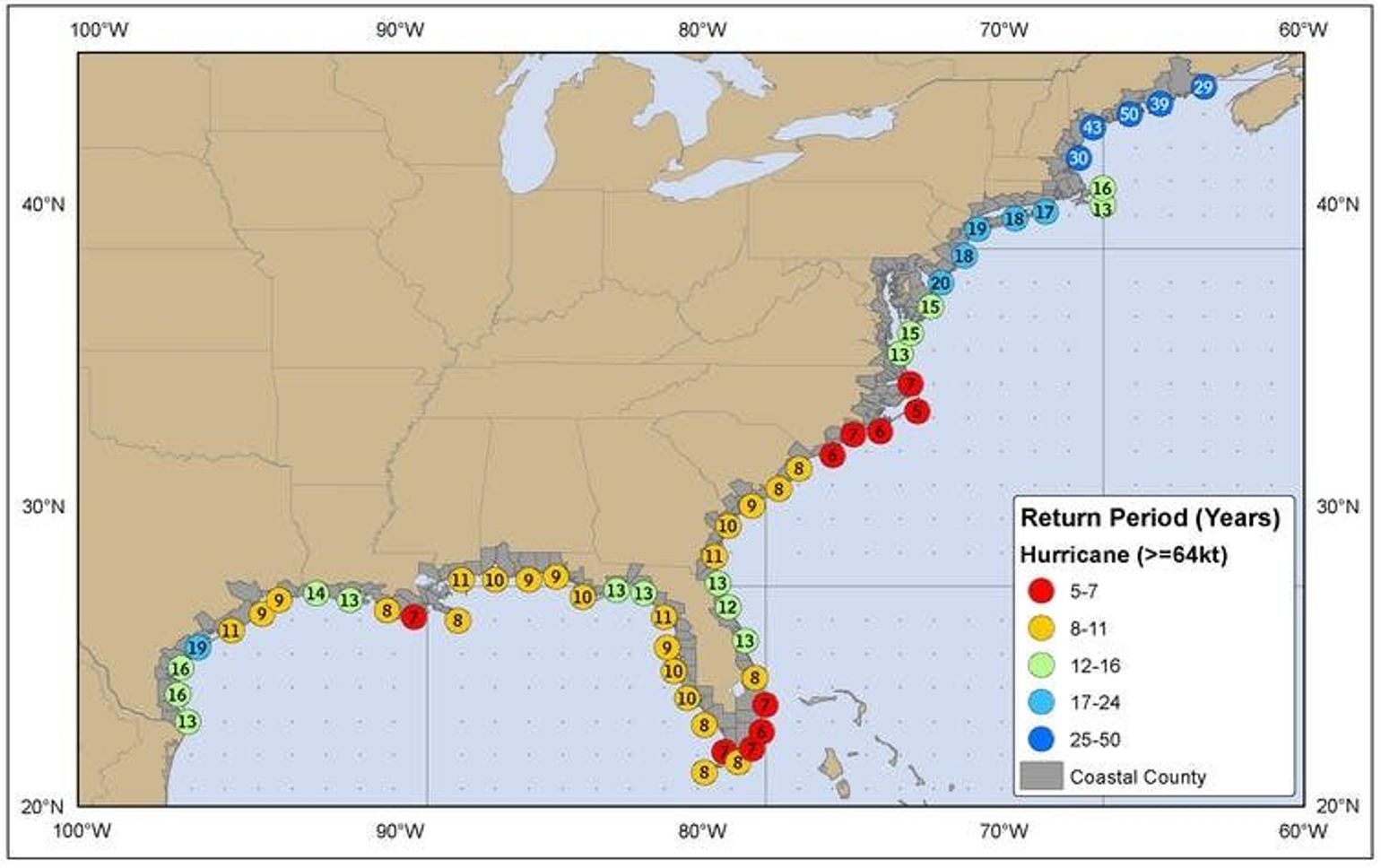 All things considered, Galveston and the Texas Gulf Coast aren't hurricane hotspots.
---
67) Diverse neighborhoods are made of diverse housing: We've only had exclusionary land use zones in the United States since 1926.
---
68) All of the massive site selection projects announced in 2021:
Intel, Chandler, Arizona—Intel's $20-billion investment for two new semiconductor fabrication facilities at its existing location will result in 3,000 new jobs and 3,000 construction jobs.
Apple, Wake County, North Carolina—this $1-billion new software and IT research and development center will create 3,000 new jobs paying an average annual wage of $187,001 and retain 1100 employees.
Ultium Cells, Spring Hill, Tennessee—a joint venture between General Motors and LG Energy Solution, this project will invest $2.3 billion to establish a new lithium-ion battery manufacturing plant, creating 1,300 new jobs.
Rivian, Fort Worth, Texas—Rivian, an all-electric vehicle manufacturer, is considering Fort Worth as the location for a new $5-billion manufacturing and R&D facility. Target production is about 200,000 vehicles per year.
Oracle, Nashville, Tennessee—a regional operations center, this $1.35-billion project will create 5,989 new jobs over a five-year period, paying an average annual wage of $114,000.
Ford Motor Company, Bristol, Tennessee—this $5.6-billion joint venture between Ford Motor Company and SK Innovation will create a new manufacturing facility and 5,800 jobs in Haywood County, Tennessee.
Texas Instruments, Sherman, Texas—3,000 jobs will be created at this new $30-billion semiconductor manufacturing plant, which will produce 300-mm semiconductor wafers.
JM Smucker, McCalla, Alabama—this leading food and beverage manufacturer plans to create 750 jobs with a new $1.1-billion manufacturing and distribution facility that will produce frozen sandwiches beginning in 2025.
Toyota, Liberty, North Carolina—Toyota Motor North America will create 1,750 jobs with an average annual wage of $62,234 by building a $1.29-billion vehicle battery manufacturing plant.
Lancium, Abilene, Texas—this software and IT solutions provider will invest about $2.4 billion over a 20-year period to establish an 800-acre data center facility, creating 57 high-paying jobs.
U.S. Steel, Osceola, Arkansas—a supplier of steel sheets and other steel products for a variety of industries, U.S. Steel plans to invest $3 billion to establish a new manufacturing plant, resulting in 900 new jobs.
---
69) Do facemasks make your glasses fog up?  Here's the solution.
---
70) The 54 Things Economic Developers Need To Know Last Week: The stories that you need to see from last week. February 3, 2022 edition.
---
71) 49 New Economic Development Jobs Last Week: 49 econ dev jobs from 23 US states and Canada.
---
72) Econ Dev Show Podcast Episode 37 - Tax Increment Financing with Emily Blaylock: Dane talks with Emily Blaylock about Tax Increment Financing (TIF).
---
73) How to Brand Your Community: Ed Burghard explains place branding for economic developers.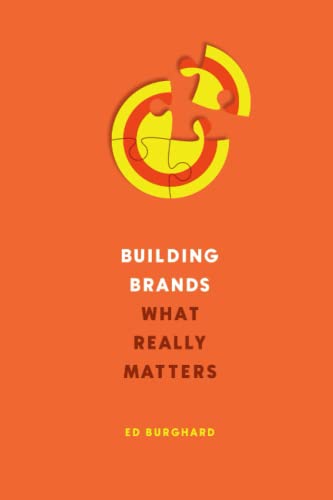 ---
74) Issue #46 - Economic Development and Developers in the News: Econ dev news from 77 economic development executives and organizations in 30 states, Canada, and The Bahamas.
Econ Dev Show Newsletter
Join the newsletter to receive the latest updates in your inbox.