Video: What is Economic Development?
"Economic development tastes good."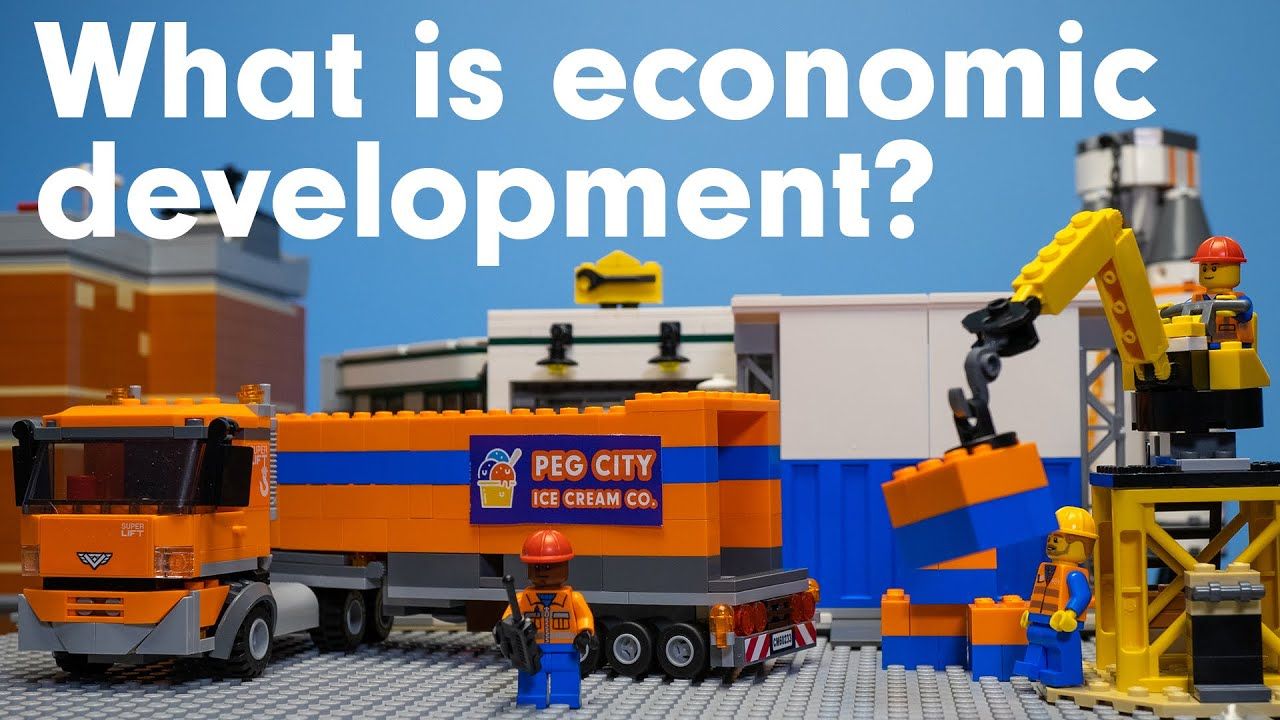 Table of Contents
Economic Development Winnipeg has hit it out of the park with this explainer video.
---
Okay. Next question. Explain Economic Development. Hmmm. The Cambridge Dictionary defines economic development as, "the process in which an economy grows or changes and becomes more advanced, especially when both economic and social conditions are improved"

Yeah, that doesn't help does it?

Who are you?

I'm Dayna. You can think of me as your tutor.

Do you know what Economic Development is?

Rather than tell you what economic development is, why don't I show you. Follow me.

Would you like an ice cream?

Yes!

Ice cream. That's **economic development**. You see this ice cream shop? The owners moved to this country just a few years ago with the dream of opening this place. They use local milk directly from area farmers. When locals and tourists buy that ice cream, the owners make more money. And then they pay their employees who spend that money in this city. That's economic development.

Economic Development tastes good.

Yes it does. It turns out, the ice cream is so popular, they opened an ice cream factory. We call that **business retention and expansion**.

And they hired people with expert skills in ice cream from all around the world. Their ice cream has now gone international! Many of these people moved here from all over the world to work for this ice cream company. We call that **talent attraction**.

Our city has become so well known for ice cream that we recently got a new slogan.

I now declare our city the Ice Cream Capital of the Universe!

Now we get to tell everyone how 'cool' our city is. Which is great for **tourism**. This year our city is hosting the International Association of Ice Cream Makers Convention. Thousands of people are coming here to learn about it. 

And because we're so well known for ice cream, companies from around the world have moved here too so they can get a scoop of the action. We call that '**foreign direct investment**.' We were able to convince an international cone company to move here to make cones for all the ice cream we're selling.

Well, it only makes sense to be where the ice cream is. 

Besides, this city has a great **quality of life**!

What does quality of life mean?

Good question! For economic development to happen, a city has to provide things that make people happy. People that work here want to enjoy their life. They want nature. Things to do. Good schools. And community.

I love this place!

So, do you understand what economic development is now?

Yes, it all starts with ice cream.

Right....

And making the place you live...AWESOME!

Great answer! My work here is done.
Econ Dev Show Newsletter
Join the newsletter to receive the latest updates in your inbox.