55 - Economic Development and Developers in the News
Econ dev news from 93 economic development executives and organizations in 36 states, Australia, Canada, and New Zealand.
Table of Contents
Welcome to the 55th weekly edition of Economic Development and Developers in the News.
Today's issue contains economic development news from 93 economic development executives and organizations in 36 states, Australia, Canada, and New Zealand.
---

---
Arizona
Economic Development Week 2022 will soon be upon us! The week of May 9-13 is a time to celebrate the efforts of many community members and partners that work to enhance economic prosperity for individuals and businesses alike; and who doesn't like a celebration? (Scott Hathcock, President & CEO, Moonshot)
Arkansas
The city of Van Buren released an economic development plan designed to bring and retain business to the area. (Julie Murray, President & CEO, Van Buren Chamber of Commerce; Jim Fram, Community Growth Strategies)
Australia
The Liberal National's 2022-23 Federal Budget backs a plan to grow a stronger Northern Australian economy and support the region to grow, innovate and create jobs. (David Littleproud, Minister for Agriculture and Northern Australia)
California
The Greater Tehachapi Economic Development Council learns about current programs and future plans at Cerro Coso College.
David Roland-Holst, PhD., an economist and professor in the UC Berkeley Department of Agriculture and Resources Economics, was the keynote speaker at Economic Development Board conference on climate change and its impact on the economy. (Ethan Brown, Interim Executive Director, Sonoma County Economic Development Board)
Canada
The Gabriola Island Chamber of Commerce and the Regional District of Nanaimo have entered into a new service agreement to continue to provide programs and services related to economic development and tourism marketing for Electoral Area B. (Julie Sperber, Executive Director, Gabriola Island Chamber of Commerce; Kim Fowler, Manager of Long Range Planning, Sustainability and Energy, Regional District of Nanaimo)
The future economic prospects for downtown Innisfail and the rest of the community could soon receive a boost through the new Innisfail Economic Development Strategy & Tactical Plan that was recently adopted by town council. The strategy and tactical plan, also known as Power of Place, promises to evolve into an independent entity that will shape the town's economic development future. (Meghan Jenkins, Community Services Director)
After almost two years of Zoom meetings, phone calls, and webinars, Chatham-Kent Economic Development is bringing their services back into the real world and putting boots back on the street to support Chatham-Kent's business community. (Doug Robbins, Economic Development Officer, Chatham-Kent)
Connecticut
For most of the past decade, financial-services giant UBS has fallen short of the job benchmarks needed to earn full forgiveness of the $20 million loan that the state awarded the company in 2011. (Loren Nadres, Director of Economic Development, Stamford's Office of Economic Development; David Lehman, Commissioner of the Connecticut Department of Economic and Community Development)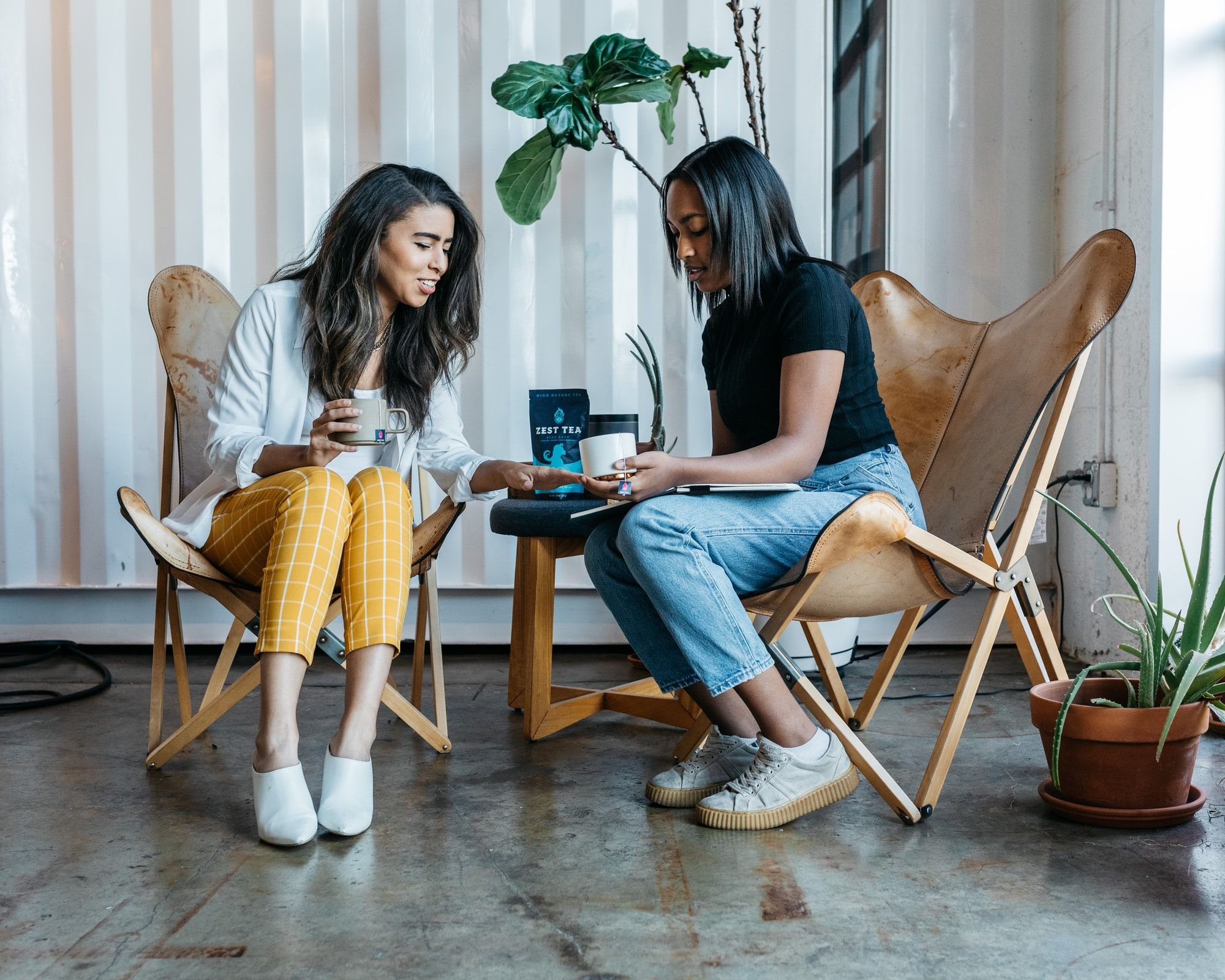 Econ Dev Show Peer Mentoring
Help other econ devs, and be helped, as both teacher and student.
Learn More
Florida
Florida Atlantic University has officially debuted the Innovation and Business Development pipeline, an expanded footprint of services offered to the South Florida business community. (Sandra D. Marin, Regional Director, Florida SBDC at FAU)
One Okaloosa Economic Development Council and its Technology Coast Manufacturing & Engineering Network will host the fifth annual TeCMEN Industry Day. (Nathan Sparks, Executive Director, One Okaloosa EDC; Chad McCoy, Director, Doolittle Institute; Nicole Gislason, Executive Director, Haas Center at University of West Florida)
Gov. Ron DeSantis announced the state is distributing more than $24 million to North Florida communities for local infrastructure and workforce projects. The money comes from the Rural Infrastructure Fund, the Community Development Block Grant Program and the Hazard Mitigation Match Program, which helps with resiliency in storm-prone areas.
As many as 25 percent of people moving to St. Johns County are working remotely. (Scott Maynard, Director of Economic Development, St. Johns County Chamber of Commerce; Aundra Wallace, President, JAXUSA Partnership)
Georgia
Through the third quarter of fiscal year 2022, job creation and investments resulting from economic development projects have surpassed fiscal year 2021 year-end totals, Gov. Brian Kemp said in a statement Thursday.These 251 project locations supported by the Georgia Department of Economic Development Global Commerce team will result in the creation of more than 35,400 new jobs and $12.9 billion in investment for the state. (Kristi Brigman, Division Director, Georgia Department of Economic Development)
Hawaii
Hawaii has lost an inspirational storyteller, teacher, spiritualist and leader in economic development. Pono Shim, longtime president and CEO of the Oahu Economic Development Board, died Friday.
Several Big Island businesses and organizations are getting a financial boost to help fund pilot ideas or scale up concepts. Vibrant Hawaiʻi awarded micro-investments of up to $2,500 to businesses and organizations in six different industries. (Mahina Paishon Duarte, Chair)
Idaho
Tammie Halcomb has been hired into Canyon County's Development Services Economic Development Division as its economic development specialist.
Illinois
The more-than $13 million project to revitalize the Old Shawneetown river terminal will do more than just give new life to the most underused port on the Ohio River. Turning the Shawneetown port into an active hub for incoming fertilizer shipments may be just the beginning of added economic development for southeast Illinois and the surrounding area.
Beth Bear is joining the Great Rivers & Routes Tourism Bureau as an economic development specialist on May 1. (Cory Jobe, President/CEO)
Two decades later, how Chillicothe's TIF district has revitalized the city's downtown. However, the town's taxing bodies didn't agree on an extension for another four years. (Amanda Beadles, Chillicothe's economic development director)
Indiana
Indiana Gov. Eric Holcomb and Secretary of Commerce Brad Chambers recently returned from Slovakia and Israel for an economic development trip.  According to a news release, the government officials spent the week "cultivating new business relationships" and offering humanitarian support.
A new law will let the state of Indiana create special districts that capture taxes for incentivizing development. Concerned about losing control to the state, Hancock County government is considering ways to preempt the practice, including creating more special tax districts of its own. The law, which goes into effect on July 1, lets the Indiana Economic Development Corporation establish innovation development districts. (Randy Sorrell, executive director of the Hancock Economic Development Council)
Peru City Council on Monday approved $600,000 to help pay for a special building foundation for a $20 million housing project after the developer discovered problems with the soil. (Jim Tidd, executive director of the Miami County Economic Development Authority)
Iowa
Andy Sokolovich has been named president and CEO of Grow Clinton, the organization created through the recent merging of the Clinton Regional Development Corp. and the Clinton Area Chamber of Commerce.
A new $100 million grant program aims to attract visitors and new residents to the state. Gov. Kim Reynolds announced Wednesday via news release that Destination Iowa will provide grants to help communities move forward on transformational, shovel-ready attractions. Funding is being made available through the federal American Rescue Plan Act.
Kansas
Last year, Russell County Economic Development nominated four Russell County businesses for the Kansas Department of Commerce awards program, To the Stars: Celebrating Kansas Businesses, and presented them with a local award. They are proud to announce that two businesses received a Merit Award and two businesses received a Regional Award. (Mike Parsons with Russell County Economic Development)
During the Junction City Area Chamber of Commerce bi-monthly board meeting Thursday, the Economic Development Commission announced that the top six economic development projects in Junction City, Geary County have created a total of $64 million in investment in the past five years. (Mickey Fornaro-Dean, Economic Development director)
Louisiana
A local group has high hopes for South Monroe. The Southside Economic Development District unveiled its 25-year plan for South Monroe. (Charles Theus, CEO)
U.S. Senator Bill Cassidy, M.D. joined the leadership of Cleco to announce that they will receive $9 million from the federal government to perform a Front End Engineering and Design study for a carbon capture and sequestration facility at Cleco's Brame Energy Center in Lena. Cassidy inserted those funds in the 2022 Omnibus Appropriations bill.
An Economic Development District is proposed for the Ascension Parish West Bank industrial park.
Maine
After nearly two decades, the city of Caribou is taking a full look at its current land use regulations to make entrepreneurship more attainable for residents and promote widespread economic development. Caribou has not fully reviewed and updated its land use tables since 2006, according to Code Enforcement Officer Ken Murchison.
Maryland
With the Masters wrapping up at Augusta National on Sunday, the golf world will turn its eyes toward the next tournaments on the Professional Golfers' Association's slate. One of them will be in Montgomery County, Maryland, and it will be the first PGA event in the D.C. area since 2018. According to a new report from the Montgomery County Economic Development Corporation, the tournament is expected to bring in nearly $30 million overall in economic activity to Maryland with over $17 million in visitor spending to Montgomery County that wouldn't have come to the county without the tournament.
The bulk of the Anne Arundel Economic Development Corporation's work involves lending money to local businesses and helping them flourish. But, when the pandemic hit and federal and state money started funneling into the county, the quasi-governmental organization had an added mission: distributing funding to businesses most in need. (Ben Birge, CEO and president of the AAEDC)
Massachusetts
Two economic development projects in western Massachusetts have been approved for state funding. The Commonwealths Economic Assistance Coordinating Council approved seven cities for projects that consider the Economic Development Incentive Program. Pittsfield and Chicopee are part of the seven cities to receive projects for EDIP.
Michigan
Tuscarora Township officials are moving forward with the process of becoming a Redevelopment Ready Community, a state program designed to benefit current businesses and future investors with financial opportunities.
With a 25-year history in Marquette County's economic development, the Lake Superior Community Partnership has seen many things come and go – and its past and present put them in a good spot for the future. (Sarah Lucas, CEO of the LSCP)
Learning about issues facing regional tribes was the main reason for a recent Upper Peninsula visit from Michigan Economic Development Corp. CEO Quentin Messer Jr. An MEDC contingent met with members of the Keweenaw Bay Indian Community and Lac Vieux Desert Band of Lake Superior Chippewa Indians.
Minnesota
A five-hour housing summit is planned for May to offer a deep dive into local housing needs. Destination Medical Center's Economic Development Agency, the city of Rochester, Olmsted County and local housing partners are holding the Rochester Housing Summit on May 12. (DMC EDA's Director of Housing and Sustainability Kevin Bright;)
An empty lot by the Children's Museum of Southern Minnesota and the Land to Air Express is one step closer to becoming affordable housing. (Mankato Economic Development Authority, Economic Development Specialist Courtney Kramlinger)
Ely's first client for a new Commercial Development Corridor Assistance Loan Program, and new economic development potential in light of a longtime tenant vacating a city-owned property, highlighted a recent meeting of the Ely Economic Development Authority. Ely city council members, acting as the economic development authority, met with economic developer and consultant John Fedo late last month. He submitted the first applicant, Northern Toboggan Co., for approval in the new commercial loan program.
New businesses and small business programs were highlighted at the 2022 Economic Development Summit, hosted by the Detroit Lakes Regional Chamber of Commerce on April 1. (Carrie Johnston, President)
Grants and network opportunities are available for development throughout Aitkin County. (Mark Jeffers, Economic Development Coordinator)
Mississippi
Eupora mayor Blake McMullan wanted to put his city on the map. He felt like a great way to do that was to create a group of people with all different backgrounds working together to bring more eyes and ears to the town. The group is called the economic development committee and encompasses five members.
Missouri
The Codefi Foundation on Rural Innovation, Inc. has partnered with efactory in Springfield, Missouri. Called the Southern Missouri Innovation Network, the first-of-its-kind regional network, the newly-form organization aims to accelerate workforce and economic development in 47 counties across Southern Missouri. (Dr. James Stapleton, Co-Founder of the Codefi Foundation; Rachel Anderson, Director of efactory at Missouri State University; Chris Carnell, Co-Founder, Codefi Foundation; Shad Burner, with the Missouri Dept. of Economic Development and Missouri Technology Corp.; Dr. Mardy L. Leathers, Missouri Office of Workforce Development Director; John Mehner, Assistant Vice President of Economic and Workforce Development at Southeast Missouri State University; Leslie Durham, Alternate Federal Co-Chairwoman with the Delta Regional Authority; and Steve Castaner, Regional Representative with the U.S. Economic Development Administration)
Nevada
Nevada ranked first in the nation for transparency. Good Jobs First on Tuesday released a 'report card' grading how transparent states' public subsidy programs are. They considered variables such as whether economic development agencies disclose the names of subsidy recipients, the projected and actual wages of jobs created, and whether the public has an opportunity to weigh in on subsidies before they are approved.
New Mexico
Aligned with its mission to establish a national identity as a leading location for business investment, the Albuquerque Regional Economic Alliance is attending the 37th annual Space Symposium in Colorado Springs, Colorado in partnership with the New Mexico Economic Development Department and the New Mexico Partnership. (Melinda Allen, President/CEO, New Mexico Partnership; Danielle Casey, President & CEO of the Albuquerque Regional Economic Alliance; Grant Taylor, Business Development Director, AREA)
New York
Gov. Kathy Hochul announced more than $38 million has been awarded to support 47 priority projects across New York through the Regional Economic Development Council initiative. This year, $150 million in grant funds from Empire State Development was made available on a continuous and competitive basis to support the immediate needs of applicants
Covid was rough, but economic development opportunities abound in Buffalo. (Brenda McDuffie, Erie County Industrial Development Agency chairperson; Rebecca Gandour, executive vice president, Buffalo Urban Development Corp.)
New Zealand
Waikato economic development agency Te Waka has appointed Fiona Carrick as its chief executive after being without a permanent CEO for much of its four-year lifetime. Carrick's current job is general manager, risk at Fonterra, New Zealand's biggest business.
North Carolina
Three years ago, the Charlotte Chamber and the Charlotte Regional Partnership merged in a move aimed at reducing confusion over recruiting responsibilities and improving economic development tactics. Transitioning to a combined organization — the Charlotte Regional Business Alliance — and two years of a pandemic slowed those efforts. Danny Chavez, hired last October as chief business recruitment officer, vowed to complete an overhaul of the organization's economic development process and strategy later this year.
Iredell Economic Development Corp. on Thursday announced the addition of Todd Black as its existing industry manager and Joan Day Duerr as marketing and research manager. Now fully staffed, Iredell EDC now consists of six team members, strengthening its services to community partners.
North Dakota
The North Dakota Department of Commerce announced today that three companies were approved for approximately $3.34 million in loan and venture funds through the North Dakota Development Fund during the first quarter of 2022. "The North Dakota Development Fund coordinates efforts between all the sources of financing, the business and the community," Commerce Director of Economic Development and Finance Josh Teigen said.
The Grand Forks Region Economic Development Corporation announced it has hired Ron Ahlstrom as its Unmanned and Autonomous sector developer. (EDC President & CEO Keith Lund)
Ohio
Business is strong in Mansfield. Tim Bowersock, the city's economic development director, provided an update at Tuesday's Mansfield City Council meeting. He said his office received 20 new leads in the first quarter of the year.
Three months after receiving a salary increase, Chris Xeil Lyons, Middletown's economic development director was placed on paid administrative leave. Paul Lolli, Middletown's acting city manager said that the leave was "not a disciplinary action or adverse employment action."
Holmes County commissioners on Monday approved the county's 40th enterprise zone agreement providing a standard 10-year, 50% property tax break for another area business. Holmes Economic Development Director Mark Leininger explained Keim's plan for a $4.5 million expansion. They plan to spend close to $500,000 on equipment and fixtures.
After nearly a four-month search, the city of Dublin has announced a new economic-development director. Jennifer Klus Ekey will begin her new role April 27. Ekey will succeed Colleen Gilger, who resigned Dec. 14 and accepted a position at the Ohio State University, said Andrew Kohn, public-affairs officer for Dublin.
Jennifer Klus is leaving her post of Economic Development Director of the Clinton County Port Authority to become Director of Economic Development for the City of Dublin, Ohio.
The Columbus healthcare technology company Olive plans to turn the former Anthem building in Worthington into its headquarters. "This is a transformational opportunity for Worthington and we are eager to support Olive's creation of a global headquarters," said Worthington Economic Development Director David McCorkle, who helped orchestrate the deal for the city.
Appalachian Partnership Inc., Ohio Southeast Economic Development and Appalachian Growth Capital hosted their annual meeting on March 9 at the Ohio University Inn and Conference Center, sharing the impact made across Southeast Ohio in 2021 and celebrating the accomplishments of local economic development partners and regional businesses. (Ohio Department of Development Director Lydia Mihalik; JobsOhio President and CEO JP Nauseef; OhioSE President Mike Jacoby)
Jim Staton, former interim commerce secretary and senior vice president and chief business development officer at the Indiana Economic Development Corp. joined AES as its Economic Development Lead. Staton will focus on managing the funnel of commercial and industrial customer opportunities and facilitate a three-way growth collaborative, including strategic accounts and portfolio leads for AES Indiana and Ohio.
Oregon
Hillsboro Mayor Steve Callaway welcomed Governor Kate Brown for an afternoon visit on Monday as the two leaders discussed efforts to continue job growth in Hillsboro, as well as programs that engage local youth and prepare them for career development.
Pennsylvania
The City of Williamsport has budgeted $5.35 million of $25.4 million in American Rescue Plan funds toward economic development. The biggest bulk of the budgeted money is $2.7 million for the Redevelopment Authority, $2 million for the Land Bank Authority and $650,000 in combined future projects, reserved funds and contingency funds. (August "Skip" Memmi, executive director of the Williamsport Department of Community and Economic Development)
The Pennsylvania Manufacturing PA Training-to-Career Program recently awarded Chester County Economic Development Foundation $200,000 to create the "Bridging Agriculture and Manufacturing in Berks and Chester Counties" program. The program will help students at Kutztown, Octorara, Oley Valley, and Owen J. Roberts High Schools explore the link between agricultural and manufacturing careers in Berks and Chester counties. It will leverage CCEDF's AgConnect and Manufacturing Alliance of Chester and Delaware Counties Industry Partnerships to develop, deliver, and evaluate career awareness and exploration in manufacturing for students. (CCEDF CEO Gary Smith)
Rhode Island
An East Providence-based wine distributor will build a new tasting room with support from the East Providence Economic Development Commission. The Commission recently gave unanimous approval for a $99,000 loan to Enotap, LLC, a wine distributor located in the Phillipsdale Landing Commercial Park in Rumford.
South Dakota
The US Census Bureau has released its Annual Estimates of the Resident Population for Metropolitan Statistical Areas. Rapid City is not only in the top 8% in the nation, but the fastest-growing metro area in the Midwest. (Tom Johnson, Elevate Rapid City president & CEO; Economic Development Director Matt Brunner)
Tennessee
Tennessee ranked 38th in the country among the 51 states and District of Columbia for economic development incentive transparency in a new report from nonprofit Good Jobs First in its sixth report card on transparency. Tennessee was ranked highly, second in the country, for the transparency of its economic development FastTrack incentive program but received zero points each for its transparency on data center subsidies, film and television tax subsidies, industrial machinery subsidies and jobs tax credits.
Texas
Taylor Davis is the new Director of Business Retention & Expansion at the Wichita Falls Chamber of Commerce.
Rafael Arellano is Horizon City EDC's new Business Development Manager.
The Marble Falls Economic Development Corp. is continuing to initiate park improvements across the city, including linking two popular ones by a bridge. During a meeting Wednesday, April 6, EDC directors approved entering a professional services agreement with Stantec for design services related to constructing a pedestrian bridge connecting Johnson and Lakeside parks.  (Christian Fletcher, Executive Director)
Jana Barnes, Business and Community Development Manager at the Port Arthur Economic Development Corporation, received certification as an Economic Development Finance Professional from the National Development Council.
Downtown Jacksonville will soon be getting a new look. The Jacksonville Economic Development Corporation last month began construction to replace sidewalks in the area. (JEDCO President Shane Pace)
Vermont
The Legislature this week passed House Bill 627 which, if enacted, would increase the amounts of loans that can be offered through the Vermont Economic Development Authority. According to the bill, the authority would be able to make loans to private corporations, nonprofits, partnerships, a person, or a municipality to finance economic development projects.
Jonathan Cooper, Community & Economic Development Specialist at the Bennington County Regional Commission, recently earned the designation of Certified Economic Developer from the International Economic Development Council. According to the press release, Cooper might be the only economic development professional in Vermont with a CEcD.
Virginia
The Longwood Small Business Development Center is pleased to announce Vandy Jones has been named director of its Eastern Region. Jones will be based in Petersburg at the Crater SBDC of Longwood University office, which operates under a cooperative agreement with the Crater Planning District Commission. (Longwood SBDC Executive Director Sheri McGuire)
Virginia Wesleyan University has partnered with the Virginia Beach Department of Economic Development to offer free professional development courses to Hampton Roads residents. (Taylor Adams, Deputy City Manager/Director of Economic Development)
A site with more than 100 acres of buildable land in Amherst County has a plan awaiting its redevelopment. The former site of the Central Virginia Training Center currently contains 350 acres and 96 buildings, but the condition of those buildings means much of it needs to be redeveloped. (CEO and Chief Economic Development Officer of the Lynchburg Business Alliance Megan Lucas)
"Fauquier has got a lot going for it," says Doug Parsons, director of the Fauquier County Department of Economic Development. That much is clear, as Parsons has established his footing in the position since starting in October 2021. The department's plan for the county revolves around cultivating an environment in which existing and new businesses can thrive.
From the air, Spring Rock Green doesn't look like much yet - it's currently the site of a dilapidated mall - its storefronts half-empty, fronted by a massive parking lot and screened from Midlothian Turnpike by a string of newer fast-casual restaurants. Formerly known as the Beaufont Mall, the shopping center is now home to a tactical supply shop, a discount appliance store and a dollar tree – a far cry from the mall's heyday. Now, the Chesterfield Economic Development Authority is spearheading an effort to reinvent the aging plot as a new, mixed-use development. (Garrett Hart, Director of Economic Development)
Washington
Greater Spokane Incorporated has partnered with life sciences incubator Spin Out Space in Spokane, known as sp3nw, to launch Evergreen Bioscience Innovation, an organization whose leadership includes entrepreneurs, investors, academia and members from the government and corporate sectors. (Stacia Rasmussen, GSI's health and life sciences business development manager)
Washington state ranked 14th in the country among the 50 states and the District of Columbia in terms of economic development transparency, according to a new report from Washington, D.C.-based Good Jobs First, a public policy resource center.
The City of Edmonds has extended until April 15 its deadline for applications to the Economic Development Commission. The city encourages women, people of color, and other minorities to apply for service on this commission.
Wisconsin
Wisconsin is in the top 10 in a new report that tracks how states track their business incentives. The new report from Good Jobs First ranks states based on how transparent they are with their billions of dollars in incentives, subsidies, or tax breaks for each state. (Christine Wen with Good Jobs)
The Wisconsin Paper Council is a top 60 finalist to potentially receive a grant as part of the American Rescue Plan. A discussion with the U.S. Economic Development Administration and the paper council took place Monday at Mid-State's Wisconsin Rapids campus. (U.S. Economic Development Administration Assistant Secretary Alejandra Castillo)
The Wisconsin Economic Development Corporation recently announced Lake Mills as the winner of its inaugural Place-Makeover Contest. The city will receive up to $5,000 to upgrade a public alleyway. (Stacey Schraufnagel, co-president of Legendary Lake Mills; Missy Hughes, WEDC secretary and CEO)
The world seems frayed these days, torn by violence, inflation, war, woke-ness, COVID, smartphone addiction and just plain anger. Milwaukee's central city is not immune. But for these Black residents, probably the foremost issue is how to boost business development. Working outside the fray is one of the city's innovators, JoAnne Johnson-Sabir. Several years ago, she partnered with Milwaukee developer Juli Kaufmann to transform the BMO Harris Sherman Park bank that was burned during the 2016 unrest into a shopping and wellness hub. They called it the Sherman Phoenix. The space opened in December of 2018 and is presently home to many Black-owned businesses.
---
If this is your first time reading, or you received this in an email from a colleague: Hello!
The Econ Dev Show is a podcast, weekday email newsletter, and blog of actionable strategies, fresh news, insights, and ideas from the economic development community and your host, Dane Carlson.
Listen now in your favorite podcast player, or subscribe.
Econ Dev Show Newsletter
Join the newsletter to receive the latest updates in your inbox.