57 - Economic Development and Developers in the News
Econ dev news from 94 economic development executives and organizations in 32 states, and Canada.
Table of Contents
Welcome to the 57th weekly edition of Economic Development and Developers in the News.
Today's issue contains economic development news from 187 economic development executives and organizations in 41 states, and Canada.
---

---
Alabama
Valerie Gray, Executive Director of the Chambers County Development Authority, announced their plans to seek Food Site Certification for both Valley Industrial Parks (North and South). This process, in cooperation with Garner Economics LLC and CDG, will position the City of Valley's industrial parks to attract new business to the region.
Nature's Earth Products LLC plans to invest over $10.8 million in an expansion project that will double the manufacturing capacity of its environmentally friendly products at the company's facility in Pickens County. (Brenda Tuck, Rural Development Manager, Alabama Department of Commerce; Dennis Stripling, Executive Director, West Alabama Regional Commission)
Arizona
Queen Creek is set to be home to a battery manufacturing facility. A global battery producer for next-generation technologies, LG Energy Solution, is initially investing $1.4 billion to build its first-ever cylindrical-type battery facility in North America. (Sandra Watson, President & CEO, of the Arizona Commerce Authority; Chris Camacho, President & CEO, Greater Phoenix Economic Council)
A call to action was made during a panel at Maxed Out: The Story of Affordable Housing in Yuma. (Alison Cook-Davis, Associate Director for Research, Morrison Institute for Public Policy; Greg LaVann, Senior Vice President, Greater Yuma Economic Development Corporation; Julie Engel, CEO & President, Greater Yuma Economic Development Corporation)
Arkansas
Local business leaders, nonprofit representatives, public officials and other stakeholders gathered this week at the First Financial Music Hall for the El Dorado-Union County Chamber of Commerce's annual meeting. (Bill Luther, President & CEO;  Kaitlyn Rigdon, Economic Development Project Manager; Becca Caldwell, Director of Rural Services, Arkansas Economic Development Commission; Steve Biernacki, Executive Director, South Arkansas Historical Preservation Society)
U.S. Senator John Boozman visited south Arkansas on Wednesday, attending the El Dorado-Union County Chamber of Commerce's annual meeting, touring South Arkansas Community College's East Campus and talking economic development with members of the Golden Triangle Economic Development Council. (Dr. Bentley Wallace, President, SouthArk's Advanced Manufacturing Training Center)
Economic development officials from Columbia, Ouachita, Union and Calhoun County presented updates on recent achievements at the second quarterly meeting of the Golden Triangle Economic Development Council. (James Lee Silliman, Executive Director, Ouachita Partnership for Economic Development; Bill Luther, President & CEO, El Dorado – Union County Chamber of Commerce; Ellie Baker, Executive Director, Magnolia Economic Development Commission)
California
Meghan Huber, Economic development manager at the City of Citrus Heights, has earned her CEcD.
The 17th annual Economic Development Corporation conference "The Thrill of it All" was held on Thursday in Fresno where experts break down the latest real estate forecast. (Lee Ann Eager, President & CEO, Fresno County EDC)
Canada
Deloitte Canada has acquired MDB Insight, a Toronto-based consulting firm specializing in economic and workforce development. EVPs Paul Blais, Trudy Parsons, and Chris Bandak will join Deloitte as managing directors.
Vicki Lass, Director of Economic Development for Huron County says they were pleasantly surprised by the response from the business community to their Business Retention and Expansion Survey.
Canada competes with Detroit for auto investments and jobs. Ontario's minister of Economic Development, Job Creation and Trade, Vic Fedeli remembers the moment the government decided to secure Ontario's spot as the second-largest auto hub in North America behind Detroit.
Sustainable Peterborough and Peterborough & the Kawarthas Economic Development have announced the launch of Sustainable Peterborough's new Strategic Plan. (Rhonda Keenan, President & CEO, PKED)
The Federal Economic Development Agency for Northern Ontario is spending $3.8 million on four initiatives in northeastern Ontario to support the tourism industry. Indigenous Tourism Ontario, the province's only recognized voice for Indigenous tourism, is receiving just more than $2 million. (Kevin Eshkawkogan, president and CEO, ITO; Viviane Lapointe, Sudbury MP)
Colorado
The Colorado Economic Development Commission approved nearly $18 million worth of state incentives on Thursday morning for two companies looking to create nearly 1,000 manufacturing jobs through expansions in Colorado Springs and Louisville. Project Salsa, the codename given to a semiconductor manufacturer in El Paso County, received $12.4 million in job growth incentive tax credits linked to the creation of up to 644 jobs over the next eight years. (Jeff Kraft, Director of Business Funding and Incentives, OEDIT)
The Polis Administration and the Global Business Division of Colorado Office of Economic Development and International Trade announced today that Greenfield Holdings, an integrated agricultural and infrastructure company, has selected Denver for its headquarters. (Patrick Meyers, Executive Director, OEDIT; Ray Gonzales, Executive Vice President, Metro Denver Economic Development Corporation)
Connecticut
Two southeastern Connecticut corridors are now state greenways, a milestone intended to help with efforts to expand connections to open space and hiking and biking paths. (Jonathan J. Reiner, Director of Planning and Development Services, Groton Economic Development)
The Naval Submarine Base on Wednesday announced partnerships with the Hartford-based Capitol Region Council of Governments, Connecticut Department of Transportation and Groton Utilities, which will allow the base to share services and save money. (Paige R. Bronk, Economic and Community Development Manager)
Florida
The Economic Development Commission of Florida's Space Coast announced the expansion of USSI Global in West Melbourne. USSI Global plans to invest $1.45 million to construct a new 22,400 square-foot facility to house administrative, logistics and warehousing activities. (Lynda L. Weatherman, President & CEO, EDC of Florida's Space Coast)
Georgia
Adam Bartlett has been selected to serve as director, business development for the Henry County Development Authority. The announcement was made by Josh Fenn, executive director of the economic development organization. The Chason Group led the executive search.
Idaho
Kate Dahl, Division Manager of Economic Development for Canyon County, attended Basic Economic Development Training in Little Rock.
Illinois
Oswego Village President Troy Parlier announced the village has selected Kevin Leighty as its new economic development director.
Patrick Hoban, the head of the Bloomington-Normal Economic Development Council says commercial growth is driving an economic rebound in McLean County. Commercial investment in the county is on pace to easily top last year's total of $185.5 million in McLean County. The county already has reached $122.5 million in 2022.
Ronda Sauget, former executive director and CEO of the Leadership Council Southwestern Illinois joins Archford Capital Strategies as a strategic consultant.
Indiana
Devin Hillsdon-Smith is the new Chief Director of Business Development & External Affairs of the River Ridge Development Authority.
The City of Elwood prepares to adopt its comprehensive plan for uptown. (Christy Clark, Economic Development Director, City of Elwood)
Kansas
Mobile and manufactured homes are a way to fill the housing gaps in Salina. (Mitch Robinson, Executive Director, Salina Community Economic Development Organization; Eric Brown, President & CEO, Salina Area Chamber of Commerce)
Two years ago, the Ellis County Commission voted to abstain from paying dues to the Northwest Kansas Planning and Development Commission, ending access to their services for cities in the county. But after last week's Victoria City Council meeting, two of the three major cities in Ellis County – Ellis and Victoria have opted to independently join the area economic development organization. (Randy Hrabe, Executive Director, Northwest Kansas Planning and Development Commission)
Heat Biologics founder Jeff Wolf considers construction of a $650 million, 500-employee commercial vaccine production plant in Manhattan focused on quick reaction to natural or man-made biological threats to be a U.S. national security imperative. (Jason Smith, President & CEO, Manhattan Chamber of Commerce, Jack Allston, Executive Director, Pottawatomie County EDC; David Toland, Secretary of the Department of Commerce)
Kentucky
Economic leaders in Hopkins County are reporting over 1,500 job openings county-wide and not enough people are applying to fill the spots. Ray Hagerman, Board President, Hopkins County Economic Development)
Louisiana
Terrebonne Parish's top economic development official will leave the post to begin a new job. Matt Rookard has served as CEO of the Terrebonne Economic Development Authority since May 2016. Starting May 2, he will take over as president and CEO of the Louisiana Credit Union League.
Evan Boudreaux, St. Mary Parish government's economic development director, has been named to the Public Affairs Research Council's Future Leaders Council. (Trey Godfrey, Senior Vice President of Policy, Baton Rouge Area Chamber; Seth Irby, Chief Marketing & Customer Experience Officer, Louisiana Workers' Compensation Corp.; Makesha Judson, Director of Governmental Affairs, Louisiana Economic Development; Meaghan McCormack, Executive Director, St. Bernard Economic Development Foundation)
Maine
Henry Bourgeois, 78, passed away peacefully on April 22, 2022 at the Gosnell House with his wife by his side. As Executive Director of the Maine Development Foundation for 21 years, he created a number of programs which brought together Maine's business, government, education and community leaders to address the state's economic development and education issues. (Yellow Light Breen, President & CEO, Maine Development Foundation)
Maryland
Worcester County has hired a new Workforce Development Specialist within Worcester County Economic Development. Nancy Schwendeman will oversee the county's initiatives to educate and train people to meet the needs of current and future businesses and industries. (Melanie Pursel, Director, Worcester County  and Economic Development; R. Michael Gill, Secretary of Commerce; Stephen D. Umberger, District Director, SBA; Lachelle Scarlato, Executive Director, Greater Ocean City, Maryland Chamber of Commerce; Kerrie Bunting, President & CEO, Ocean Pines Chamber of Commerce)
Baltimore Together is a public-private initiative led by the city's economic development arm, Baltimore Development Corporation, to support inclusive economic growth in our city. Over a 2-year period, a range of business leaders, community residents and stakeholders studied the challenges small businesses and especially BIPOC-owned businesses face and developed strategies to address them. (Colin Tarbert, President & CEO, Baltimore Development Corporation)
Massachusetts
Governor Charlie Baker filed a proposed $3.5 billion economic development bill that would support revitalizing the state's downtown areas, clean energy, and several other projects. The FORWARD bill, (Future Opportunities for Resiliency, Workforce, and Revitalized Downtowns), would be composed of $2.3 billion in federal American Rescue Plan Act funds, with the rest of the money made up of state bond authorizations.
Mayor Charlie Sisitsky announced that he has chosen Wayland's longtime town planner, Sarkis Sarkisian, to head the city Planning & Community Development Division. The city Planning and Community Development Department was most recently led by interim Director Erika Jerram.
The North Central Massachusetts Development Corp., the economic development arm of the North Central Massachusetts Chamber of Commerce, recently approved a $44,000 loan to RA Aldrich Trucking in Fitchburg to assist with the purchase of a 2020 Peterbilt tractor Model 389 to replace the current truck that the Development Corp. financed a couple of years ago. (Roy M. Nascimento, CEO)
A $3.5 billion economic development bill that Gov. Charlie Baker announced on Thursday looks to forge a post-pandemic pathway for Massachusetts with investments in housing, downtown revitalization and climate resilience, administration officials said.
Michigan
Faye Davis is leaving the Consultant Connect / Southwest Michigan First team.
Wayne State University in Detroit has announced its Office of Economic Development's 2022-2027 economic impact strategy, which follows the January release of the university's strategic plan. The economic impact strategy will guide the university's $2.4 billion annual economic impact over the next five years.
Jordan Twardy was recently announced as Dearborn's new Director of Economic Development. Twardy brings 15 years of government experience in economic and community development, fundraising, team building, and project management. Most recently, he served as the City of Ferndale's Community and Economic Development Director, overseeing all land use planning, permitting, code enforcement, tax incentive programs, CDBG activities, and neighborhood and business development for the city.
The Mecosta County Development Corporation, in partnership with the Right Place has hired Kelly Wawsczyk as the executive director for the Mecosta County area.
Missouri
Vicki Pratt is the new economic development VP for the Springfield Area Chamber of Commerce. She joins the organization from the Jefferson County Economic Development Corp. and Thrive Economic Development in Wisconsin.
For Jason Outman, president and CEO of the Branson/Lakes Area Chamber of Commerce & Convention and Visitors Bureau, the Ozarks region is greater than the sum of its parts. Speaking as Springfield Business Journal's April 19 guest for the 12 People You Need to Know live interview series, Outman said tourism victories, as well as economic development successes, will come when the region works collaboratively, rather than individual cities like Branson and Springfield competing for their piece of the pie.
The Department of Economic Development announced today that Brandon Jenson will serve as Program Manager for the Community Development Block Grant program, effective April 19, 2022. "Brandon has already been a tremendous asset to DED through his work with CDBG, and I'm excited he will lead this truly impactful program," said Maggie Kost, Acting Director of the Department of Economic Development.
New Mexico
The City of Las Cruces Community Development Department will begin extended hours for residents and customers on Monday, April 25, 2022. (Larry Nichols, Community Development Director)
New York
The president of the Long Island City Partnership, the economic development organization that promotes business in the area, is leaving the nonprofit to take on a new role at a state agency. Elizabeth Lusskin, who has led the LIC Partnership since October 2013, will depart to become the executive vice president of small business technology development at the Empire State Development.
A grant from Ralph C. Sheldon Foundation of $25,000 was recently awarded to The Chautauqua Region Economic Development Corporation to explore the possibility of implementing a "Friends of Chautauqua County Greenways Group." (Deputy County Executive for Economic Development and CCIDA CEO Mark Geise)
Mayor Eric Adams will appoint Margaret Anadu, a recently departed Goldman Sachs Group Inc. partner, as chair of the New York City Economic Development Corp.'s board, according to people with knowledge of the plans. Anadu, 40, will take over leadership of the organization's board from restaurateur Danny Meyer, who has been chairman for the past year.
Yanush Sanmugaraja of Westminster Economic Development Initiative was named a Buffalo 30 Under 30.
The Staten Island Economic Development Corporation recently announced the nomination process for its 2022 Executive Woman of the Year Award and is seeking a game-changing business professional to be honored at the non-profit's annual awards gala in August. (Gina Gutman, interim President)
North Carolina
New Hanover County recently released a review of the county's economic development climate. The analysis by Greenfield Development Co. is the first formal look for the county since the Garner report in 2014. To talk about what the review focused on and what county officials took away from it for future goals, Jennifer Rigby, the county's chief strategy officer, joined this week's BizTalk.
Ohio
Matt Eisenbraun is the new Community Development Director for the City of Moraine.
Katy Kanelopoulos was appointed economic development manager of fast-growing West Chester Township in Butler County, effective April 4. She succeeded Cathy Walton, who left to become planning and zoning administrator for the city of Carlisle.
The Delaware County commissioners announced Monday that Tyler D. Lane will be joining the County's Economic Development Department as an administrator. Lane, who has been an assistant prosecutor with the County Prosecutor's Office since 2019, will begin his new position May 2. He will be replacing Rob Platte, who leaves the county May 6 to become township administrator for Jersey Township in Licking County.
As more development continues coming to Jersey Township, trustees have hired the township's first administrator. Rob Platte was hired by the trustees during a special meeting on April 11. Platte, who grew up in the area and is a 1996 graduate of Licking Heights High School said he is thrilled to return home after serving as the administrator for Delaware County's Economic Development Department for almost four years.
Greater Lima Region, Inc. is pleased to announce the election of officers to one year terms on the board. (Doug Olsson, President/CEO)
US Senator Sherrod Brown announced that the Appalachian Regional Commission has awarded a $150,000 grant to the Buckeye Hills Regional Council in Marietta for redevelopment planning of The Ridges complex, a former asylum currently owned by Ohio University. This funding will help lay out the means to adaptively reuse existing buildings, preserve natural areas for the community's use, and develop land parcels to generate the resources to pay for the first two items, complementing the University's uses and adding to the community's attractiveness.
Oklahoma
The focus at the state capitol this week was a request by Governor Stitt that resulted in HB 4455, a piece of legislation called the Large-Scale Economic Activity Development Act. The LEAD Act creates incentives for businesses seeking to create enhanced economic development within Oklahoma.
Oregon
An ambitious new initiative supported by community organizations and government leaders to promote the successful development of Black-owned businesses in the Portland region was announced on Monday, April 25. The Black Business Association-Oregon has hired Lance Randall, 56, a small business owner with extensive economic development experience, as its executive director. He has relocated from the Seattle area, where he worked for both public and private economic development organizations.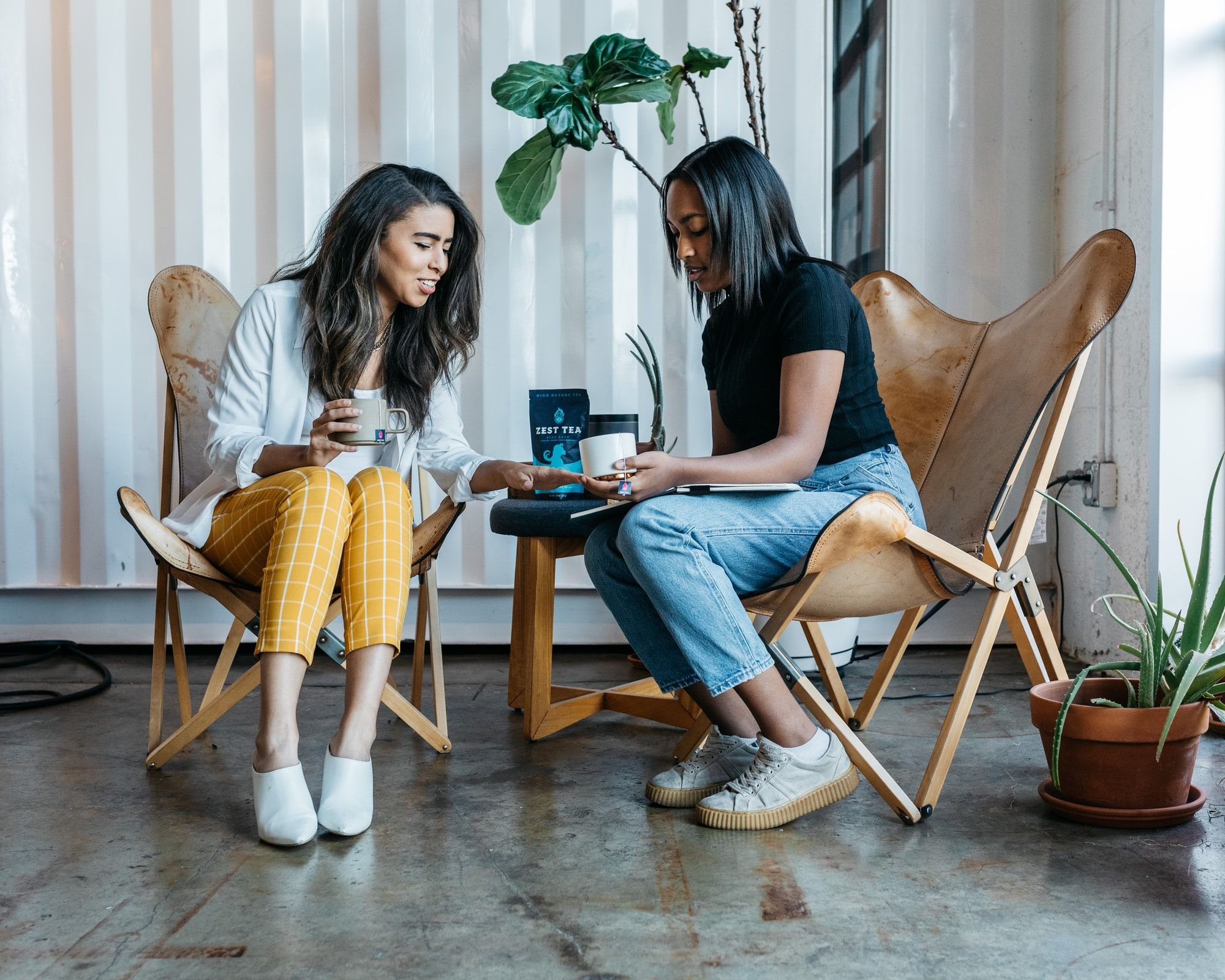 Econ Dev Show Peer Mentoring
Help other econ devs, and be helped, as both teacher and student.
Learn More
Pennsylvania
Three new positions might become approved by Erie County Council. The Erie County Executive has requested three new positions be in place for economic development roles to help Erie County.
The demand for next- or even same-day delivery has dumped huge challenges on the steps of brick-and-mortar stores, but it has also created a demand at huge job-hungry distribution centers. Don Cunningham, president and chief executive of the Lehigh Valley Economic Development Corporation, said, "When people get on their iPhone and they order every imaginable product to show up at their doorstep, it's not being brought there by magic. It takes, quite frankly, an army of people to do that."
The Lycoming Economic Development Foundation announced Friday it had successfully closed on the million dollar loan package to Chance Aluminum on Trenton Avenue, Williamsport.
Allentown City Council confirmed Vicky Kistler as Community and Economic Development director during its meeting Wednesday.
Tennessee
The First Tennessee Development District has named Mike Harrison as the new executive director.
Texas
The Iowa Park City Council met in special session to approve the third amendment to the City of Iowa Park, Texas Economic Development Program. (Michael David Owen, Director of Economic Development, City of Iowa Park
How Sherman beat out the entire country of Singapore to win TI's nearly-$30 billion investment of up to four semiconductor wafer fabrication plants and 3,000 jobs. (Kent Sharp, president of Sherman Economic Development Corporation)
Danielle Williams, Victoria's new economic development director, has moved quickly in her new role and plans to hold a meeting for small business owners in early May to help downtown merchants get a better understanding of what assistance might be available.
The City of Fort Worth is launching a Main Street America pilot program. (Robert Sturns, Fort Worth's director of economic development; Dionne Baux, Main Street America's vice president of urban development)
A week has passed since the enhanced Texas Department of Public Safety inspections were lifted for regular trade to continue. However, the full extent of the economic fallout is still being tabulated by economists and companies. According to the City of Laredo Director for Economic Development Teclo Garcia, a report by Texas Economist Ray Perryman showcased how Texas Gov. Greg Abbott's policy to retain trucks at the border for the enhanced inspections cost $4.2 billion in goods and services and the equivalent of 36,000 jobs.
A panel of six local brokerage and development experts discussed the state of the commercial real estate industry during an investor reception hosted by the Denton Economic Development Partnership last week.
Washington
The city of Bellvue recently hired Michael Kattermann as the city's new director of Community Development.
U.S. Rep. Derek Kilmer has been recognized for his work as a leader of workforce development policies in Congress and presented with the 2022 Sentinel Award by the American Society of Association Executives. Kilmer is a former business retention manager for the Economic Development Board of Tacoma-Pierce County.
Washington DC
Mayor Muriel Bowser and the John Falcicchio, Deputy Mayor for Planning and Economic Development, launched the Small Medium Business Growth Fund to retain and expand District-based small businesses by supporting capital improvements, large equipment purchasing, and technological enhancements in the industrial, retail, professional services, and commercial business industries.
West Virginia
House Bill 2096 creates a filmmaking incentive that is expected to put thousands to work and bring millions into the state economy. Gov. Jim Justice signed the bill on March 28, 2022. Department of Economic Development Director Mike Graney will lead the Film Development Office. Graney said revisions highlighting no cap on the 27 to 31 percent tax credit will give the Mountain State an advantage over other surrounding states that already offer film tax credits.
Local leaders from as far out as Oregon and Florida arrived in Pipestem Sunday night for the National Association of Counties' Spring Convening. With a full agenda, the convention is aimed at sharing ideas and learning more about rural economic development.
Wyoming
The Wyoming Business Council has hired a broadband manager to coordinate state efforts to make such "high-speed broadband connections available to homes and businesses across the state." The job goes to Elaina Zempel. She was described as "a 15-year veteran of Wyoming economic development and former Regional Director for the Business Council."
---
If this is your first time reading, or you received this in an email from a colleague: Hello!
The Econ Dev Show is a podcast, weekday email newsletter, and blog of actionable strategies, fresh news, insights, and ideas from the economic development community and your host, Dane Carlson.
Listen now in your favorite podcast player, or subscribe.
Econ Dev Show Newsletter
Join the newsletter to receive the latest updates in your inbox.