Assorted Links Friday
Time to close regional economic divides, the lure of H Mart, the rise of built-to-rent suburbs, are there psychological benefits to commuting to work, and Friday Fun.
Table of Contents
83% of North American manufacturers are likely to reshore their supply chains in 2021: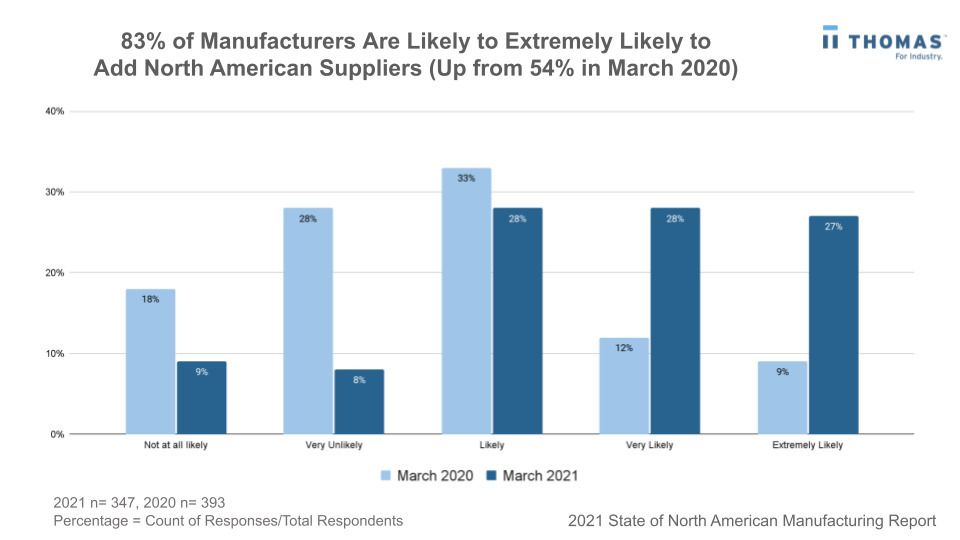 According to the latest 2021 Thomas State of North American Manufacturing Report, 83% of manufacturers are planning to add North American suppliers to their supply chains within a year, a significant increase from 54% in March 2020.
---
If you missed this week's Economic Development and Developers in the News, go read it. It's by far the largest we've ever done.  The economy, and the economic development world is booming!
---
We Just Won a War Against Covid and The Economy is Absolutely Booming
Aluminum prices rising:
Producers of the lightweight metal are increasingly calling the shots in pricing talks with Japanese buyers, as demand climbs amid a tightening global market driven by economies recovering from the pandemic. In a dramatic shift from a year ago, customers rushing to secure supply are left with far less haggling power, leading to ever-higher fees.
Plus a sticker shock at the grocery store? Beans, burgers and everything in between are getting more expensive.
The last time things were this hot was just after World War II:
"The current fiscal stimulus is more comparable with that seen around WWII. Then, US deficits remained between 15-30% for four years. While there are many significant differences between the pandemic and WWII we would note that annual inflation was 8.4%, 14.6% and 7.7% in 1946, 1947 and 1948 after the economy normalised and pent-up demand was released."
---
Ridiculous is the new remarkable.
There is truth here. If you're in sales (and we all are), finding a way to differentiate yourself is a key to success. You can't expect to do the same thing as everyone else, over and over again, and expect to perform with any consistency. You must stand out - which is not as complicated as you think.
There are no new messages, only messengers. And you happen to be the only person in the world with your specific set of experiences and point of view. It's hard not to stand out with a resumé like that!
---
Senate Republicans and Democrats agree: Time to close regional economic divides:
On June 8, Senate Democrats and Republicans came together to pass the $200-billion Innovation and Competition Act, a broad legislative package aimed at advancing the nation's R&D competitiveness with China. The 68-32 vote was a rare bipartisan convergence on two frequent points of division: money and state involvement in the economy.
But that's not all that was striking about the vote. Also noteworthy is the bill's proposed creation of 18 "regional technology hubs" to spur economic growth in new places, which represents the nation's most significant foray into regional policy in decades—maybe since the Great Depression.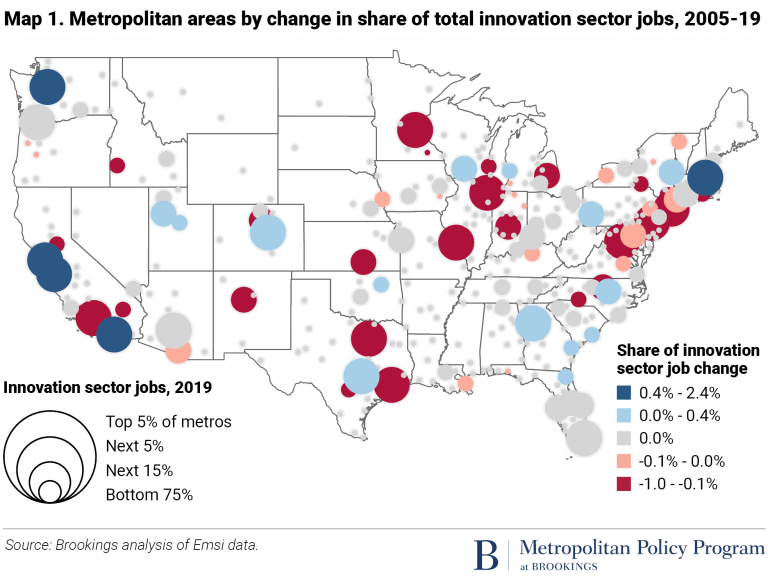 ---
From the Site Selectors Guild Annual Conference
---
The Lure of H Mart, Where the Shelves Can Seem as Wide as Asia:
Asian-Americans are the nation's fastest-growing racial or ethnic group, numbering more than 22 million, nearly 7 percent of the total population. And there are 102 H Marts across the land, with vast refrigerated cases devoted to kimchi and banchan, the side dishes essential to any Korean meal. In 2020, the company reported $1.5 billion in sales. The huge grocery chain and other megastores like it have revolutionized the way many Asian-Americans shop and eat.
---
Are there psychological benefits to commuting to work:
Here's the strange part: Many people liberated from the commute have experienced a void they can't quite name. In it, all theaters of life collapse into one. There are no beginnings or endings. The hero's journey never happens. The threshold goes uncrossed. And employers—even the ones that have provided the tools for remote work—see cause for alarm.
---
Built-to-rent suburbs are poised to spread across the U.S.
Economic forces and generational preferences are leading to a new kind of housing: subdivisions designed for renters and managed like apartment buildings. They could become a force in the rental housing market, with implications for the communities that surround them, and the nature of home ownership.  What does it mean for suburbia?
---
Friday Fun
Econ Dev Show Newsletter
Join the newsletter to receive the latest updates in your inbox.