1️⃣4️⃣ Economic Development and Developers in the News
Econ dev news from 43 states. June 9, 2021 edition.
Table of Contents
Welcome to this week's edition of Economic Development and Developers in the News.  Please forward this to your friends and colleagues in economic development (especially, but not necessarily, those mentioned!)
---
Podcast
If you missed episode #5 of our podcast, the Econ Dev Show, this week Dane spoke with Josh Mejia about community improvement, SpaceX, entrepreneurship-led economic development, international trade, and supply chains.  (Don't miss another, subscribe here.)
---
Assorted Links
We published five sets of assorted links for you this week:
---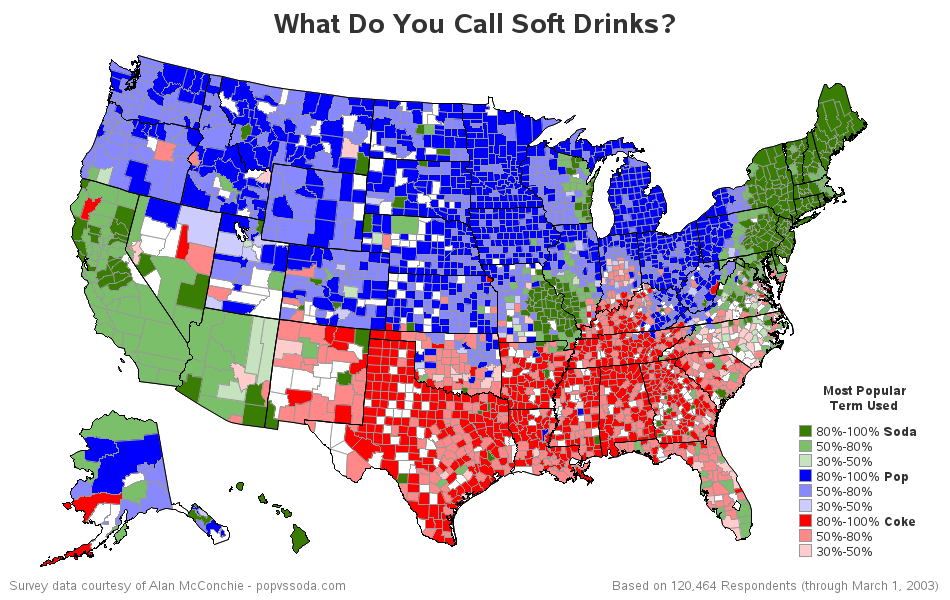 Alaska
As the pandemic shook up work culture around the world, some Americans left their big-city jobs and headed north to Alaska. Bill Popp, president of the Anchorage Economic Development Corp., is campaigning to bring more remote workers to Anchorage, and Popp said they've heard from a few people — some who used to live here and are returning, and others who are interested in the "Alaska mystique."
Arizona
Sun Corridor, a coalition of the region's leaders in the private, nonprofit, government and academic sectors, announced the Pivot Playbook, a formal action plan assembled by the COVID-19 Recovery & Response Steering Committee to identify strategies and address five focus areas that would make those forecasts come true. (CEO of Sun Corridor Joe Snell)
The Greenlee County Board of Supervisors and National Association of Latino Community Asset Builders have hired, Jeanne Shaw, a well-known consultant to help the county explore various housing and economic development initiatives.
Arkansas
The Fort Smith Regional Chamber of Commerce has hired Anita Brackin, a labor and education expert from Tennessee, as its new vice president of workforce development.
It's being called the single largest economic development project for Arkansas in over 20 years, but a fighter jet mission returning to Ebbing Air National Guard Base in Fort Smith will also be a cultural boost for the area, said Fort Smith Mayor George McGill.
Miller County and the Texarkana USA Regional Chamber of Commerce have teamed up to engage in the process of becoming a certified ACT Work Ready Community. (Robbin Bass, director of business retention and expansion for the Chamber)
California
The Imperial Valley Economic Development Corporation announced that not only is it fully stocked with personal protective equipment, but it's also providing local business and organizations with complimentary products.
REACH, a Central Coast economic impact nonprofit, announced its partnership with the 30th Space Wing, Santa Barbara County, Cal Poly SLO, Deloitte, and Go-Biz to develop a master plan for commercial space at Vandenberg Space Force Base.
Points Consulting held a webinar to introduce the new Comprehensive Economic Development Strategies for Modoc, Shasta, Siskiyou and Trinity counties.
Visalia Economic Development Corporation's executive director, Nancy Lockwood, will provide a review of the year and the strategic plan, now in development at the 25th anniversary meeting.
California Forward is committed to advancing policy intersections that create a more inclusive and sustainable California where all people can prosper. The Voices of Shared Prosperity series amplifies the stories of Californians who are committing their time and talent to solutions that embrace equity, environmental sustainability, and economic opportunity. (Geri Yang-Johnson)
With the so-called cactus curtain no longer dividing the Antelope Valley's two largest cities, the Lancaster and Palmdale city councils agreed during a May 10 joint meeting, to collaborate on regional economic development initiatives that will benefit the Antelope Valley. (Luis Garibay, economic development manager for the City of Palmdale & Rob Duchow, president of the Antelope Valley Economic Development & Growth Enterprise)
If there was a Mission District history book, these years might go down as the "Golden Age of Affordable Housing." There's been a recent rapid-fire launch of affordable units, all which are now ushering in tens of San Franciscan families.  Dairo Romero said that his organization, Mission Economic Development Agency, has so far helped around 54 families move into these new homes since October, 2020.
Colorado
The Downtown Denver Partnership has hired a new Senior Vice President of Economic Development Bob Pertierra from Houston.
The Colorado Office of Economic Development and International Trade will host a digital trade mission to Europe from June 7 to 11, 2021, focused on growing the state's aerospace industry. During the week, companies will receive industry presentations from various European space agencies, European contractors and small businesses to learn about market opportunities for their businesses. (Katie Woslager, Senior Manager- Advanced Industries at OEDIT)
The Colorado Senate unanimously approved three bills Tuesday that delineates how the state should spend its portion of federal money from the American Rescue Plan approved by Congress in March. The $3.8 billion the state is to receive will go to transportation and infrastructure projects, economic development and a variety of other things, including education programs, housing, state parks and agriculture.
Connecticut
By Carrier, a local development company signed a letter of intent to the city in March for four parcels to create residential and commercial spaces in Centre Square. This is in effort to increase foot traffic and overall business health to the area. (Bristol Economic Development Director Justin Malley)
Florida
Experience Florida's Sports Coast (FSC) and Pasco Economic Development Council held an in-person/virtual event, TeamUp! Building a Strong Economy Together. Blending the two brands, TeamUp! featured a figure skating showcase, networking hour, awards dinner and joint economic presentation.
Economic development programs were featured at the recent meeting of the Real Estate Investment Society. John Talmage, director of the Lee County Economic Development Office, led the discussion, providing a brief overview of local economic trends and an update on resources to sustain and grow local businesses in the economic recovery.
The Economic Development Commission of Florida's Space Coast developed a Certified Production Technician Program to promote manufacturing careers and drive manufacturing skill development in the county. (Economic Development Commission of Florida's Space Coast CEO Lynda Weatherman)
The Sarasota County Commission will consider a proposal at a meeting to phase out its local business tax, cutting public funding to the Economic Development Corp. of - County and potentially redirecting cash toward mental health services.  (Dave Bullock, the EDC's interim CEO and president)
Georgia
The city of Brunswick has been awarded national Main Street Accreditation for 2021. The accreditation is based on a city's commitment to preservation-based economic development and community revitalization through the Main Street approach. Main Street Brunswick/Brunswick Downtown Development Authority is evaluated annually by the Georgia Department of Community Affairs, Office of Downtown Development, which works with Main Street America to identify local programs that meet 10 national performance standards. (Patrice Frey, president and CEO of Main Street America; Mathew Hill, the city's Downtown Development Authority director)
A Q&A with SEDA's Trip Tollison: The Bryan megasite positions Savannah for 'Super Bowl sized' projects.
The state has a deal in place to buy property in southeast Georgia for what leaders hope will be a giant industrial development. Georgia has partnered with a group of four local development authorities near Savannah to reach an agreement to purchase 2,284 acres on Interstate 16. According to state officials, the Bryan County property is the largest remaining undeveloped site in Georgia with direct interstate-highway and railroad access that's also within a 30-minute drive of the Port of Savannah.
Jayson Johnston, executive director of the Development Authority of Washington County, announced that three big businesses are investing $80 million and creating 90 new jobs.
Hawaii
Hawai'i Energy Conference has announced its speakers. CEO of Swell Energy, Suleman Khan, will give the keynote presentation on "Creating Transformative & Inclusive Investment Opportunities with Virtual Power Plants" and Mark Toney is the invite speaker on June 24. Toney of The Utility Reform Network, will present his talk, "Stop Overpaying for Solar: And Other Pathways to Affordable Bills."
Idaho
Southern Idaho Economic Development Executive Director Connie Stopher, CEcD, welcomes Hempitecture Inc., a Sun Valley, Idaho-based company that manufactures and distributes sustainable building materials, will be expanding its operations to bring a new, 20,000 sq. ft. facility to Southern Idaho.
Illinois
Nathan Parch is the new Rock Island Community and Economic Development Director.
Today, U.S. Secretary of Commerce Gina M. Raimondo announced that the Department's Economic Development Administration is awarding a $1 million CARES Act Recovery Assistance grant to the Illinois Council of Convention & Visitor Bureaus to create marketing campaigns promoting tourism across the state.
Chicago Rockford International Airport officials were joined by Senator Dick Durbin and other state and local leaders at a news conference to recognize and celebrate the most recent projects and accomplishments the airport has achieved, further enhancing growth and economic opportunities within the region. (Mike Dunn, executive director)
Indiana
At the request of Greater Columbus Economic Development Corp. President Jason Hester, the council gave tentative approval Tuesday to designating a portion of German Township as an economic revitalization area.
The recent economic development announcements from both the City of Muncie and Delaware County are just one part of numerous business announcements over the past year. Despite the COVID-19 pandemic, officials have kept working with business leaders to bring both jobs and increase the area's tax base, according to Brad Bookout, director of economic development for Delaware County.
A $500 million statewide Regional Economic Acceleration and Development Initiative, is spurring a sense of excitement among local officials about what could be achieved through Our Southern Indiana Regional Development Authority for Jefferson, Scott, Clark, Floyd and Washington counties. Mark Wasky, vice president of Innovation and Strategic Initiatives for the Indiana Economic Development Corporation, recently gave a prevention of the READI program.
Iowa
The Mason City engineering firm WHKS & Co. has been named the flagship investor for this year's North Iowa Corridor Economic Development investor campaign. The North Iowa Corridor's annual campaign generates private investment to complement public funding it receives from the City of Mason City, Cerro Gordo County, and the City of Clear Lake.  (Chad Schreck, president and CEO of the North Iowa Corridor)
Kansas
Kansas clean energy jobs are exploding and the state is transitioning its workforce to keep up with the demand. While most businesses shed workers in the pandemic, Wichita-based Alltite doubled its workforce by focusing on a clean energy job: a wind turbine technician. (Bob Keefe, the executive director of E2 - Environmental Entrepreneurs)
Hay city commissioners are considering two mill levy increases specifically for economic development and social services funding in the 2022 budget. (Doug Williams, Grow Hays executive director)
The local economic outlook for Pittsburg, Kansas, is largely positive as the pandemic fades, both statewide and locally. (Director of Economic Development Blake Benson)
The Greater Topeka Partnership leaders said the decade's census status for Shawnee County shows improvements to pay and poverty rate, but a slight decrease in population. It shows the county's population went down 1.1%, but the overall economy improved by almost $1,000,000,000 (GO-Topeka President and CEO, Matt Pivarnik;  Senior VP of Economic Development/President, Molly Howey)
Kentucky
Justin Otto was named Economic and Community Development Director for Campbell County.
The University of Kentucky's Community and Economic Development Initiative of Kentucky is teaming with Communities Unlimited in Arkansas and the Urban Institute on a three-year study – the first nationally — to analyze the role of site-specific water and wastewater infrastructure quality, capacity and noncompliance on rural economic development and growth.
Louisiana
Donaldsonville is ready to compete this year for the Great American Main Street Award, a national prize that recognizes small communities doing exceptional work in revitalizing and preserving their historic downtowns. Donaldsonville has received accreditation from Main Street America for the past 10 years, by meeting rigorous standards in its work to bring economic growth and quality-of-life to its downtown. (Lee Melancon, Donaldsonville's Director of Community and Economic Development)
Maine
The South Portland City Council is considering a proposed tree protection ordinance that would be the most restrictive in Maine and one of the toughest in the nation, and it's raising concerns that it could threaten economic development and much-needed housing construction. The city's Economic Development Committee opposes the ordinance.
Nautilus Data Technologies has announced that it has picked Millinocket to be the site of its new $300 million, 60-megawatt data center. The Millinocket data center will use cold river water to cool the servers, pumped through a closed loop system that won't release any coolants or other chemicals into the river. The frigid air of northern Maine will also help keep the data center cool. It will use 30 percent less electricity than a typical data center.
Greg Mitchell has been in charge of Portland's economic development efforts since late 2008, but is leaving the position to spend more time with family.
Maryland
Port Covington developers are looking to create nationally known biotech hub in South Baltimore. The Port Covington project previously had been pitched as "Cyber Town USA," but the project's principals now say that cybersecurity represents just one of several industries they have long targeted, along with data sciences, life sciences and education technology.
Many parts of the local economy are making a significant recovery from the COVID-19 pandemic, according to Susan Small. A challenge now is finding qualified workers to fill the jobs that are available, said Small, who directs the Washington County Department of Business Development.
Massachusetts
The Mass Fintech Hub will serve as the central platform for Massachusetts to embrace bold thinking, drive innovation, and provide necessary support to build a strong, stable foundation in Massachusetts for this key industry for the long term. The new initiative is innovative in terms of public-private sector collaboration that supports entrepreneurial growth.
Michigan
Friday Gov. Gretchen Whitmer joined the Michigan Economic Development Corporationto announce that five communities around the state have been awarded a total of $100,000 in grants to support downtown enhancement and improvement projects. Communities receiving grants are Lansing, Owosso, Grayling, along with Blissfield and Three Rivers. (Downtown Lansing Inc. Executive Director Cathleen Edgerly; Owosso Main Street/DDA Executive Director Josh Adams; Michelle Parkkonen, Director of Community Development Technical Assistance Programs at the MEDC)
Mission Design and Automation, a leading provider of automation solutions, is expanding its operations center in Holland Charter Township, Michigan. The $5.3 million project is expected to create 109 new jobs over a two-year period.
Minnesota
On Monday, June 14, 2021 the Economic Development Authority of the City of Worthington will consider establishing an economic development district to permit the lease and sale of property for economic development.
Mississippi
Davis Pace, 34, a Brookhaven native has been appointed President and CEO of Mississippi Enterprise for Technology at Stennis Space Center. Formed through a joint effort of the State of Mississippi, NASA and Mississippi Institutes of Higher Learning, MSET facilitates regional economic development by leveraging the resources of Stennis Space Center, the state and region.
Missouri
A donation of 35 acres of land to the City of Chillicothe from the Jenkins Foundation was approved by the City Council. Economic Developer Terry Rummery says it is a piece of property that has had interest by several prospective businesses.
Nebraska
The city of Cozad has earned ongoing recognition from the state of Nebraska for recent business and housing development efforts. This week, Lt. Gov. Mike Foley and the Department of Economic Development honored local leaders for Cozad's continued membership in Nebraska's Economic Development Certified Community program. (Cozad Development Corporation Executive Director Jen McKeone)
New Jersey
TAPinto, along with the assistance of the Garden State Initiative, a non-partisan economic think tank, spoke to local leaders about taxes, the cost of living and the local economy in Fair Lawn. (Abigail Katznelson)
New Mexico
New Mexico's film industry has bounced back to near pre-pandemic levels. Productions continue to line up and a waiting list in 2022 has already begun. Netflix's latest expansion accounted for 1,000 production jobs, $1 billion in production spend, and $150 million in capital investment. The expansion includes the purchase of an additional 170 acres in Albuquerque's Mesa del Sol area, up to 10 new stages, post-production services, production offices, mills, backlots, training facilities, wardrobe suites, a commissary to support meals and craft services, and other flex buildings to support productions. The studio will lease 130 acres from the State Land Office, generating approximately $24 million in revenue. The new construction will also generate about 1,467 jobs.(Alicia J. Keyes, New Mexico Economic Development Department Cabinet Secretary
After more than a year of severe funding cuts due to the pandemic and an inability to open to the public, the Pueblo of Acoma is set to receive $114,000 in economic aid from the Economic Development Administration (EDA). The funding is intended to develop strategies for job growth and economic development.
Several dozen Aztec residents gathered in the courtyard outside the 550 Brewing Taproom on the evening of June 3 to receive an in-depth presentation on the city's draft comprehensive plan update, a document that could lead to the city becoming larger, more densely developed and home to a more diverse economy. Jackie Fishman — one of the principals at Consensus Planning, the Albuquerque-based planning firm that was hired by the city of Aztec to lead the process of updating the plan — delivered a 60-minute presentation that guided those in attendance through the plan's 11 chapters, which include seven goals and the strategies for implementing them.
More than a year after New Mexico reports its first case of COVID-19, a new report is revealing promising signs of economic recovery.  The report, released by the state's Economic Development Department, uses certain gross receipts taxes as an indicator for the economy. In March 2021, the retail trade sector reported 10% year-over-year growth, according to the report.
New York
Jamestown's newest economic development plan will focus on the state's legalization of marijuana. On Wednesday, city officials announced that it will be marketing its competitive advantage like the Jamestown Board of Public Utilities and vacant manufacturing facilities to commercial cannabis growers.
Former CEO of the Rochester Business Alliance, Sandy Parker, has died.
North Carolina
The president and CEO of Piedmont Triad Partnership Stan Kelly says the organization's goal of creating 50,000 jobs by 2038 is well ahead of pace.
The Rockingham County Office of Economic Development, Small Business and Tourism recently hosted their first Ice House Entrepreneurship Program (Ice House). The program, made possible through funding and support through NC IDEA, focused on inspiring and engaging aspiring entrepreneurs through discussions and work pertaining to the principles of entrepreneurship versus the process of becoming a successful professional.
The Rockingham County Economic Development officials will celebrate the 100th anniversary of Gem-Dandy Accessories this month with tributes at the Western Rockingham Chamber of Commerce, including a window display. (Leigh Cockram, RCDED director)
North Dakota
After a quieter 2020, Williston Economic Development has hit the ground running in 2021. At a city commission meeting last week, commissioners awarded over $200,000 in STAR Fund grants to help businesses purchase buildings or space. Since the beginning of the year, the fund has granted over $800,000 to 35 small businesses in the area. Economic Development Director Shawn Wenko says they are well on their way to a record year for small business development.
This past week the Minot City Council held a special meeting to discuss ways to improve economic development. Minot City Manager Harold Stewart told the council that the city has done a good job creating primary sector jobs, but retail recruitment could use some work.
Grand Forks Region Economic Development Corporation touts success in business development: EDC President and CEO Keith Lund made opening remarks to the commission, speaking about a sizable investment in the region by a data processing company. News that blockchain and artificial intelligence start-up Core Scientific is making a $100 million investment into the Grand Forks community headlined the rundown.
The Minot Area Chamber Economic Development Corp. has named Mark Lyman as its economic development specialist.
The Minot City Council approved the use of a portion of the first penny of its sales tax for economic development on Monday, but not before some discussion on the issue.
Ohio
A proposed 296-acre logistics center off Ohio 63 has received the approval of the Lebanon Board of Education and Warren County commissioners for a Community Reinvestment Area tax abatement. (Martin Russell, deputy Warren County administrator and port authority executive director)
Among all of central Ohio's commercial real estate transactions in March, the one for 145 S. Front St. might have raised the most eyebrows.  The 200,000-square-foot state office building, empty since 2007, was sold for $3 million. Instead of a developer, the buyer was the Columbus Partnership, the private, nonprofit collection of the area's most powerful corporations, which announced plans to turn the seven-story building into a mix of offices, retail space and residences.  (CEO, Alex Fischer)
Appalachian Partnership, Inc., Ohio Southeast Economic Development and Appalachian Growth Capital hosted a virtual annual meeting on May 25, sharing the impact made across Southeast Ohio in 2020 and celebrating the accomplishments of local economic development partners and regional businesses
Ohio University's Innovation Center, an internationally-renowned business incubator, has been awarded $1.2 million under the Coronavirus Aid, Relief, and Economic Security Act from the Economic Development Administration.
Tiffin-Seneca Economic Partnership held its annual meeting last week. The event celebrated the successes of 2020 in the areas of Commercial and Industrial Development, Downtown Tiffin, Workforce Development, Rural Development, Entrepreneurship and Community Development. (Economic Development Manager Nick Dutro and Downtown Main Street Manager Amy Reinhart)
A year ago, the crises were piling up and Columbus Partnership leader Alex Fischer was worried. Along with a public health emergency, the coronavirus pandemic was inflicting heavy damage on the central Ohio economy. Then came the issues of social justice and race following the murder of George Floyd by a police officer in Minneapolis and the subsequent protests in Columbus and other cities. "We had to survive. If you can't survive, you can't live to work on a lot of other tough things," says Fischer, the president and CEO of the Partnership, a nonprofit, public-private economic development group led by 75 area CEOs and executives.
Rachel Ray (not that Rachel Ray) was appointed economic development director for the City of Westerville.  Previously, she was the economic development administrator for the city of Dublin.
The Columbiana County Port Authority will be receiving nearly half a million dollars from the U.S. Department of Commerce's Economic Development Administration to aid in the county's economic recovery project. (Executive director Penny Traina)
Attracting and retaining skilled talent isn't a new challenge for businesses in the Miami Valley, but it is perhaps the biggest challenge companies are facing this year. (Mike Davis, city manager and economic development director for Moraine)
Oregon
Vale officials see potential development opportunities with short line railroad: Vale Mayor Tom Vialpando wants to leverage several pieces of property near the rail line to spark economic development. (Kit Kamo and Kristen Nieskens with the Snake River Economic Development Alliance)
Rhode Island
The two-town, two-state, one-community approach that officials in both Westerly and Stonington often promote will produce another tangible result on Thursday in the form of a job fair at Westerly Education Center. The fair, which came together through a developing collaboration between the Westerly Economic Development Commission and the Stonington Economic Development Commission, with support from the Ocean Community Chamber of Commerce and the education center.
South Carolina
York County leaders are taking inventory of how many people have moved from surrounding counties, states and even countries. (York County Planning & Development Director Jonathan Buono)
Anderson County solidified nearly $20 million in economic development growth last month as two projects decided to bring their business to the South.
The current state of the economic opportunity in Clarendon County could be summed up in two words: strong growth. Clarendon County is celebrating its recent success in seeing a surge of economic development in part from the addition of new businesses. (George Kosinski, executive director of the Clarendon County Development Board)
South Dakota
Wall is missing a road easement and a portion of county land to move forward with its industrial park and housing expansion plans. Mayor Marty Huether and Economic Development Corporation President Mary Williams presented the projects to the Pennington County Commission on Tuesday to look for guidance. "When you think about Wall, you probably think donuts and free ice water, and that's been true since 1931," Williams said. "That's true, we definitely have a strong tourist industry, but since 1907, many people came to the Wall community, too."
Tennessee
The plan to merge the economic development organizations in Northeast Tennessee has failed.
Tennessee Gov. Bill Lee, Department of Economic and Community Development Commissioner Bob Rolfe and NIC Global officials announced that the company will expand operations in Gallatin. NIC Global specializes in mechanical and electromechanical assembly, expert sheet metal fabrication and global sourcing of metal and plastic components. The project represents an investment of $2 million and the addition of 28 new jobs. (John Bradley, Tennessee Valley Authority senior vice president of Economic Development)
The long-anticipated Great Wolf Lodge water park resort in Jackson is continuing to inch closer to fruition, despite a number of setbacks and delays. The project, which was originally announced in February 2020, was cut from state funding in March 2020 due to COVID-19. However, the previously-proposed $20 million in grant funding was added back into the state's 2021-2022 budget and confirmed in early May, allowing officials from the attraction and Jackson-Madison County to press on with development. (Kyle Spurgeon, president and CEO of the Jackson Chamber)
Texas
In a session largely devoid of property tax reform, the impending demise of economic development abatements may fill that void.
What began as a kind of pipe dream for those opposed to the tax breaks, the Texas Senate declined to consider legislation that would renew the Chapter 313 program for two years — effectively signaling its dissolution going forward. "It fell on the weight of itself," Sen. Lois Kolkhorst, one of the chief Senate opponents of the bill, told The Texan. "The body was very uncomfortable with the program as it is and we couldn't find consensus on what the program needed to look like." "Chapter 313" is a section in state code that allows school districts to provide economic development abatements to companies relocating to their areas. Created in 2001 under the direction of then-Governor Rick Perry, the legislature renewed it for 10 years back in 2011 and thus was up again for renewal this year. If not renewed this session, the program would sunset.
Former Corpus Christi Port Commissioner Wayne Squires has been named as the 13th member of the Nueces County Economic Development Commission.
Six local employers with economic development agreements combined last year to make more than $400 million dollars in investments and employed more than 1,300 with a combined payroll of more than $98 million dollars. Those were among the figures in the annual report to Brazos County commissioners from the Brazos Valley Economic Development Corporation. (BVEDC executive vice president Charles Martinez)
Wichita Falls District 5 City Council member Steve Jackson on Tuesday accused the city's 4A and 4B economic development boards of losing taxpayer money over the course of 25 years.
Jessup Housing in Waco is doing so well it did not ask for more public backing to expand its facilities, it just asked for the money already coming to it to arrive sooner. (Senior Vice President Kris Collins Greater Waco Chamber of Commerce)
Floored by Waco's central location and business philosophy, Uzin Utz broke ground Thursday on a manufacturing plant anchoring a complex that includes research, development and training all in a $34 million package. (Senior Vice President Kris Collins Greater Waco Chamber of Commerce)
Reopening after and recovery from the COVID-19 pandemic were the topics of discussion at a recent Katy Area Economic Development Council meeting. (Lance LaCour)
Utah
ox Elder County Commissioner Stan Summers is suggesting that northern Utah counties cooperate and coordinate with bordering southern Idaho counties in the areas of tourism and economic development.
Daniel Royal was named the new director of corporate growth and business development at the Governor's Office of Economic Development.
Vermont
In August 2020, Rutland Economic Development Corp. and the Rutland Region Chamber of Commerce merged to form what is now the Chamber & Economic Development of the Rutland Region . The merged organization is proud to be working on behalf of all businesses and communities to make Rutland County the most collaborative, innovative and friendliest place in Vermont to live, work, play and grow a business. (Lyle Jepson)
After a year of upheaval, uncertainty, and staying home, Rutland County is ready to get back to business.  The influx of federal funding and the loosening of pandemic-related restrictions on how people gather has helped to fuel this sense of possibility.  "I think what we're entering right now is kind of a new economic era, the post-pandemic which we really haven't experienced," said (Lyle Jepson, executive director of the Chamber and Economic Development of the Rutland Region.
Virginia
Fitch Ratings has assigned a 'AA+' rating to the following revenue bonds issued by the Economic Development Authority of Albemarle County, VA.
Netherlands-based Walraven, Inc., a global installation company, will invest $7.15 million to relocate its U.S. headquarters and manufacturing operation from Michigan to Danville-Pittsylvania County, Virginia. The company plans to create 46 new jobs. (Linda Green, Executive Director of the Southern Virginia Regional Alliance)
Washington
An initiative aimed at developing a stronger, more inclusive post-Covid-19 regional economy launched on Wednesday. Greater Seattle Partners' economic recovery framework looks to build a more resilient and equitable economy by funding programs that will level the playing field for women and people of color.
Plans to complete development of the long-anticipated Tacoma Town Center will face final City Council action Tuesday. Getting to that stage has been a learning curve in what the city can actually do with a project whose land sale and contract terms were set ahead of the current skyrocketing real estate market.
West Virginia
John Whitmore, Clarksburg's new economic development director, has successfully completed his first week in the city's newly created role.
Wisconsin
Erica Steele will add the role of tribal liaison to her repertoire while she continues to build strategic relationships as a member of the Wisconsin Housing and Economic Development Authority's Community and Economic Development team. Steele succeeds Deby Dehn, a 15-year WHEDA member of the Community and Economic Development team who worked to advance affordable housing and economic development in a territory covering 21 counties in northeastern Wisconsin.
Wyoming
The Vice President for Research and Economic Development Edmund "Ed" Synakowski is leaving the University of Wyoming to become vice president for research at the University of Nevada-Las Vegas (UNLV), effective Aug. 30.
Energy Capital Economic Development (ECED) have broken ground on their new "Wyoming Innovation Center," a 5,500 square foot coal commercialization facility being built in Gillette.
The University of Wyoming is looking to fill their research and economic development leadership role. This position is the primary overseer of the university's research efforts, which go hand in hand with finding novel revenue sources for the institution.
---
Mailing List
Thanks for reading.  Please subscribe to our mailing list for weekly updates.
Submissions & Corrections
If you have any submissions or corrections, please reach out.
Finally
Please forward this to your friends and colleagues in economic development (especially those mentioned!)
Econ Dev Show Newsletter
Join the newsletter to receive the latest updates in your inbox.