The 58 Things Economic Developers Need To Know This Week
The stories that Dane thinks you need to see from this week. March 23, 2022 edition.
Table of Contents
Welcome to the "make you a smarter economic developer" newsletter!  Thanks for spending a few minutes with us this morning.
Today we have 58 stories, graphics, charts, and videos that I think you'll find informative, useful, inspiring, and perhaps even humorous.
As always, if you find something great, please send it to me.
- Dane
1) 8,000: The number of US diners that have closed for good since the pandemic hit, according to Datassential, a food-industry market-research firm.
---
2) Supply chain pressure: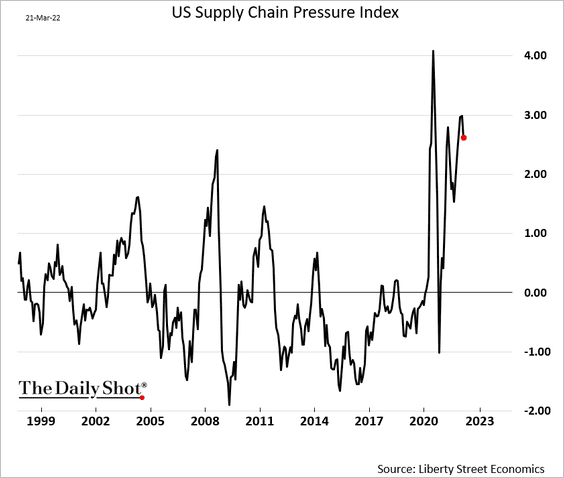 ---
3) How gas prices compare around the world: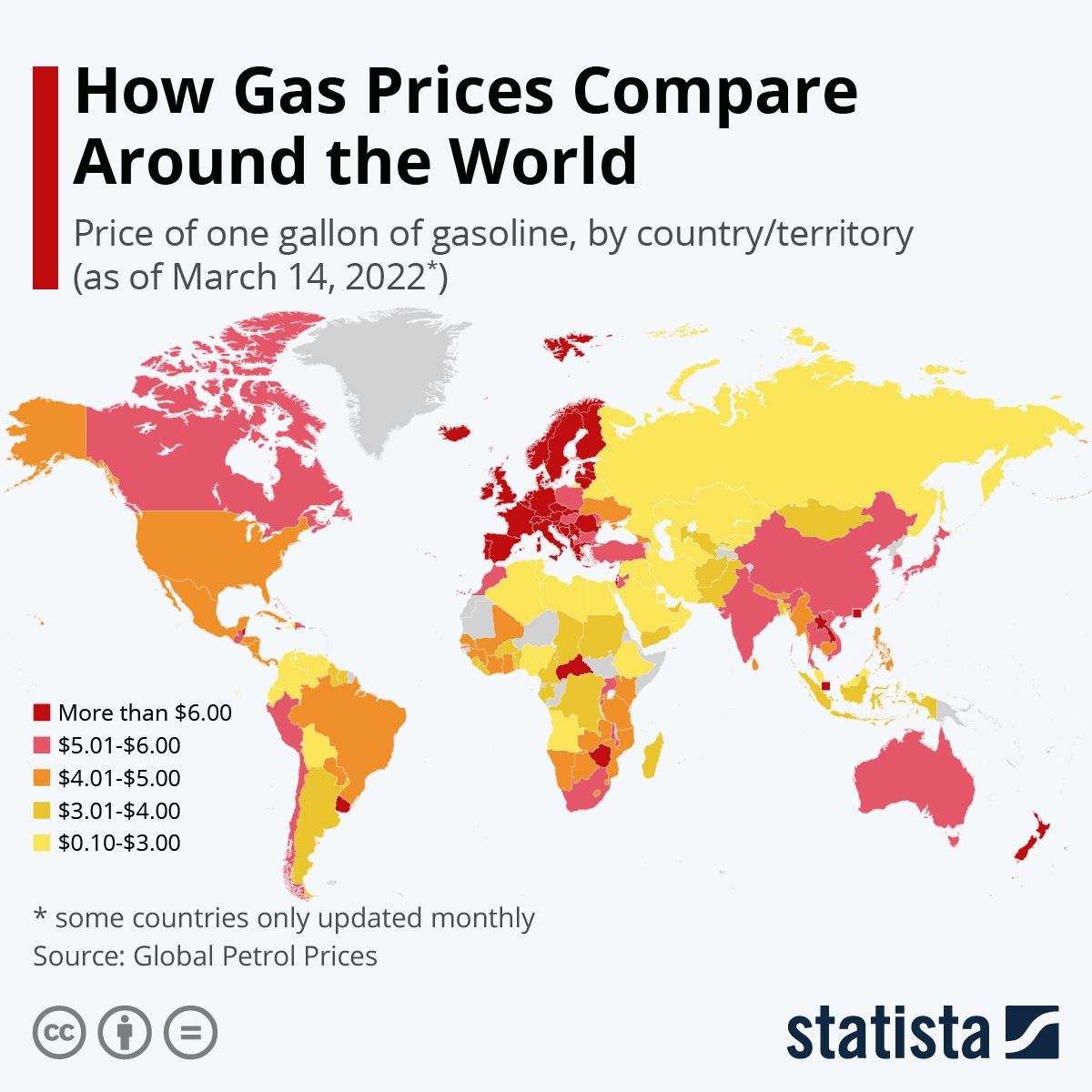 ---
4) From CT Scan of the Month, a pretty interesting set of scans of iconic bottle caps: The leak-proof Heinz ketchup cap, the Vita Coco TetraPak cap, and the iconic (and trademarked) green Sriracha cap.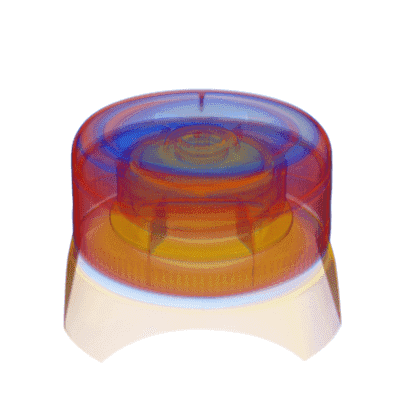 ---
5) When will the Fed drop the hammer? Americans are getting angrier about inflation.
---
6) US Commerce chief engages Trump veteran in push for China bill: Raimondo repeats call for passage of bill to boost chip output Bill is now in Senate, unlikely to pass before end of May
Commerce Secretary Gina Raimondo led a bipartisan teleconference that included a top official in Donald Trump's administration Monday, showcasing the Biden administration's push for a bill designed to strengthen U.S. competitiveness against China and bolster domestic semiconductor manufacturing.
Raimondo, former U.S. national security adviser H.R. McMaster and others held the call hours before the Senate planned its next step in months of wrangling that has seen a different version of the bill pass both the House and Senate. Senate Majority Leader Chuck Schumer plans to move toward considering the legislation on Monday evening, though a final package is expected to require House-Senate negotiations and unlikely to be finalized before the end of May.
---
7) Like the Econ Dev Show Podcast? Please leave us a review here — even one sentence helps! Consider including your Twitter handle so we can thank you personally!
---
8) Alcohol-related deaths in the US rose 25% from 2019 to 2020: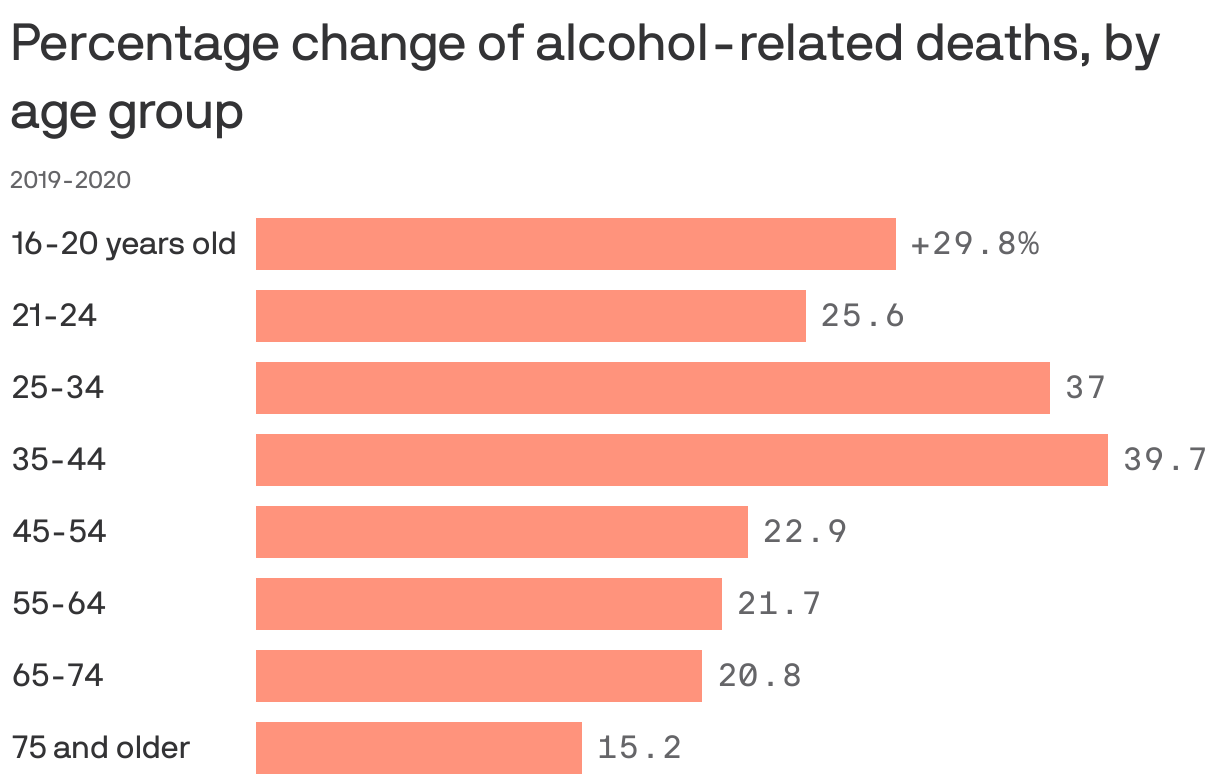 ---
9) One enterprising New Yorker, Paul Slapikas, said he made $64,000 last year simply by recording videos of idling trucks and reporting them to the city, per the NYT. Under 2018's Citizens Air Complaint Program, New York City pays bounty hunters 25% of a fine against trucks that illegally park and idle their engines for more than three minutes. What tax form do you get for that?
---
10) Check out this YouGov poll that shows how people consistently overestimate the size of minority groups in the US.
---
11) What I'm listening to this week: Stolen Focus: Why You Can't Pay Attention - and How to Think .
A lot has been said and written about the attention crisis. Individual hacks like the 'digital detox' and the 'no phones in the bedroom' rule only get us so far. In his new book, Johann Hari explores how "our focus has been stolen by powerful external forces that have left us uniquely vulnerable to corporations determined to raid our attention for profit. So Hari went on an epic journey across the world to interview the leading experts on human attention – and he discovered that everything we think we know about this crisis is wrong."
---
12) I had no idea: The King Road Drag, patented by David Ward King in 1907, was a simple tool used to grade and smooth dirt roads before the advent of widespread concrete and asphalt surfaces. Originally consisting of a pair of logs, chained together and towed by horses, the King Road Drag eventually evolved into the plethora of specialized metal and cocoa husk drags now used to maintain baseball infields.
---
13) U.S. importers, straining under a tapped-out supply chain, are increasingly offering top dollar for long-term shipping contracts that may not even be honored as they try whatever it takes to guarantee the arrival of their products. The pandemic-driven boom in demand for goods pushed both contract and spot rates for shipping to records — getting merchandise from place to place costs about 11 times more than it did before the Covid-19 outbreak.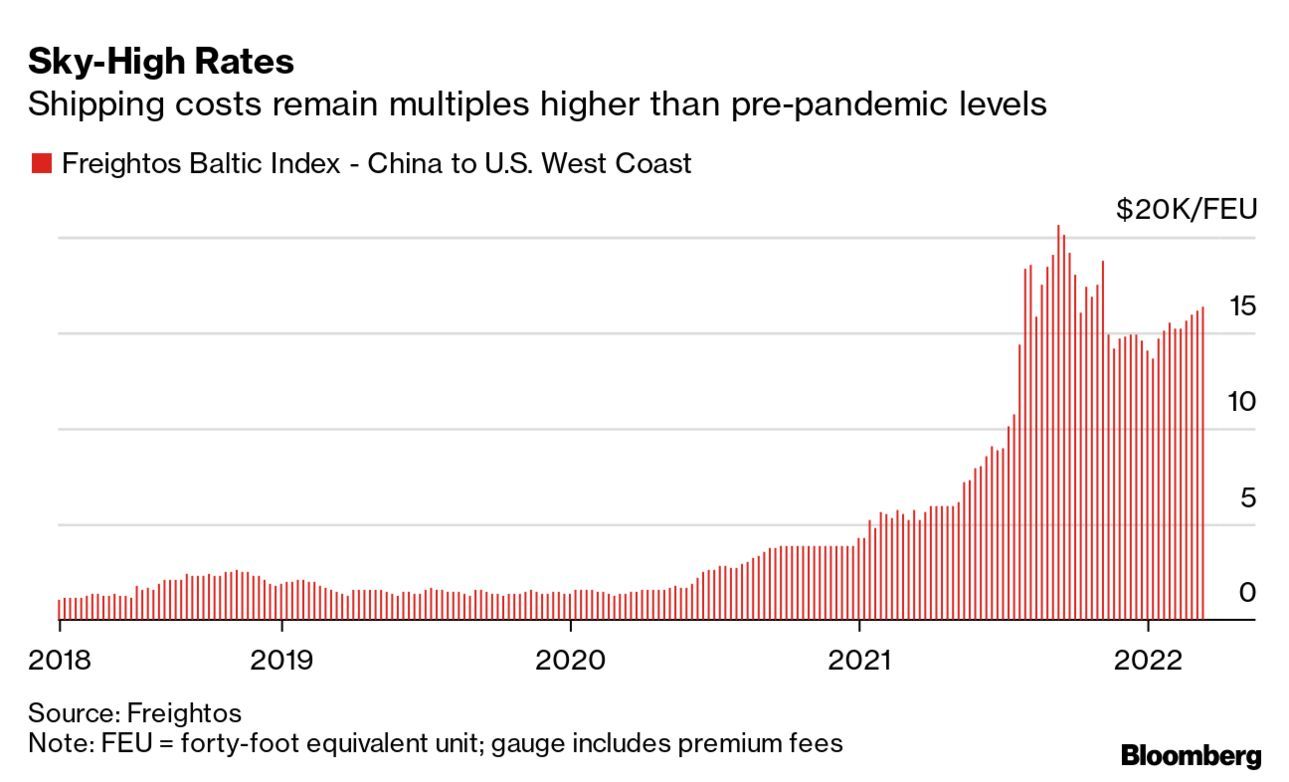 ---
14) What's next for Covid? Katelyn Jetelina, Your Local Epidemiologist, has always been my go-to for the answer.  This week, she tackled BA.2.
---
15) I didn't know that Virginia had a lottery for bourbons, whiskies and other small batch spirit. Did you?
---
16) Interesting podcast from the Richmond Fed: The Pricing and Supply of Rural Housing.
---
17) Why America can't build quickly anymore: If we have 12 years to fight climate change, we can't afford to take 17 years to build subway lines.
---
18) Here are the groceries you might be missing on store shelves due to food shortages in 2022: Basically everything.
---
19) NCEDA 2022 local incentives survey: The North Carolina Economic Development Association and Creative Economic Development Consulting surveyed local economic development agencies across North Carolina to gauge the usage and terms for incentives for economic development.
---
20) Polar express: How airlines are plotting a new route to Asia.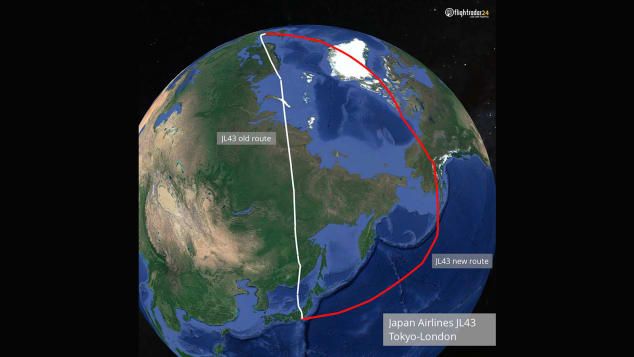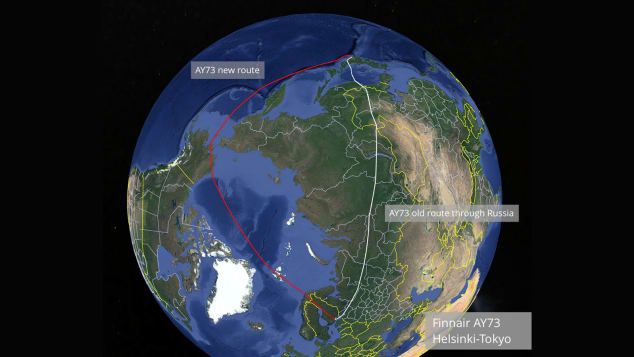 ---
21) Rent-a-stranger: This Japanese man makes a living showing up and doing nothing.
---
22) The U.S. needs a Latin America policy: It's time to be a Good Neighbor once again.
---
23) Researchers find an ongoing commitment to pandemic behaviors. They call it 'long social distancing.'.
---
24) Will inflation fall? Any pullback depends on these sectors: Factors affecting cars, rent, energy and other categories play roles in determining if a drop will occur.
---
25) Add your local library to your economic development services:
Economic development organizations often struggle to make an impact on micro-businesses, especially disadvantaged businesses and those in minority communities. There's a lot of reasons for that, but two of those are because they lack experience and trust with that population, and they don't have much to offer that directly meets their needs.
---
26) Some city-dwellers regret moving to rural areas: their complaints might be instructive for towns trying to lure new residents.
---
27) The unintended benefits of Houston being America's worst-designed city: Lack of "official" zoning. Messy roads and meager public transportation options. Complete chaos. We get it, our predecessors sucked at design. But that may not necessarily be a bad thing.
---
28) The case for suburbia:
---
29) How to fix American capitalism: End insider privileges by renewing the freedoms to build, to work, to sell, and to learn.
---
30) Rural hospitals have accelerated maternity ward closures during pandemic, citing lack of personnel and money.
---
31) Warehouses transform NYC neighborhoods as e-commerce booms: The region is home to the largest concentration of online shoppers in the country. The facilities, key to delivering packages on time, are reshaping neighborhoods.
---
32) Rebuild, accelerate, thrive: Tech moonshots for society.
---
33) Superstars, rising stars, and the rest: Pandemic trends and shifts in the geography of tech.
---
34) The tide has already begun to turn on China's miracle: North American companies have reason to look beyond China.
---
35) How robots will transform the 2020s: The service bot will revolutionize warehouses, hospitals, farms, and maybe your home.
---
36) How to get from the Great Resignation to the Great Return:
It's a job seeker's market.
Over 47 million Americans voluntarily left their jobs last year, almost 13% more than in 2019. That was before the pandemic, which has upended the relationship between workers and employers as much as it has disrupted all our lives.
It's not just a US phenomenon. High turnover rates extend across comparable OECD economies. Nearly a quarter of Brits and a third of Australians plan on switching jobs in the next several months.
The picture is somewhat different in the developing world. Hundreds of millions of people who lost their jobs during the pandemic — mostly in the informal economy — still can't find work because COVID obliterated entire industries such as tourism. Chinese companies, meanwhile, are struggling to retain young employees who are fed up with low pay and long hours.
---
37) Americans are besieged by stress, a poll finds: Concerns over nuclear war and inflation — following two years of a pandemic — have Americans more stressed than ever.
---
38) Shoppers reach their limits on some price increases: Efforts to charge more for certain items from sofas to T-shirts have met resistance; 'there was a revolt.'
---
39) The Great Resignation is turning into The Great Regret: A new study finds a high number of people who left their job as part of the "Great Resignation" are now experiencing a lot of regrets. More than 70% of millennials and Gen Z-ers polled state they regret leaving their old job.
---
40) 📺 These are Netflix's most popular shows (According to Netflix): They analyzed eight months of Netflix viewership data to determine what is and isn't working on the world's most popular TV network.
---
41) Your distracted co-worker is probably on Zillow: Remote work's most insidious addiction just might be real estate, fueled by bidding wars for houses and dreams of a different life.
---
42) House-flipping tech powers a boom in single-family rentals: In Phoenix's hot housing market, investors are turning to new tools that help them quickly buy, repair and rent out large portfolios of homes.
---
43) Half of US population exposed to adverse lead levels in early childhood: We estimate population-level effects on IQ loss and find that lead is responsible for the loss of 824,097,690 IQ points as of 2015.
---
44) Artificial touch- the new tech making virtual reality more immersive: The feelings of touch and temperature are complex biological processes. Now everyday chemicals like menthol and capsaicin are being used to simulate them – and create more realistic VR experiences
---
45) Reshoring chipmaking capacity requires high-skilled foreign talent: Estimating the labor demand generated by CHIPS Act incentives.
---
46) The costs of CEQA: If you're not familiar with the California Environmental Quality Act, be ready for a ride.
---
47) Commercial lease types explained: triple net, gross and more.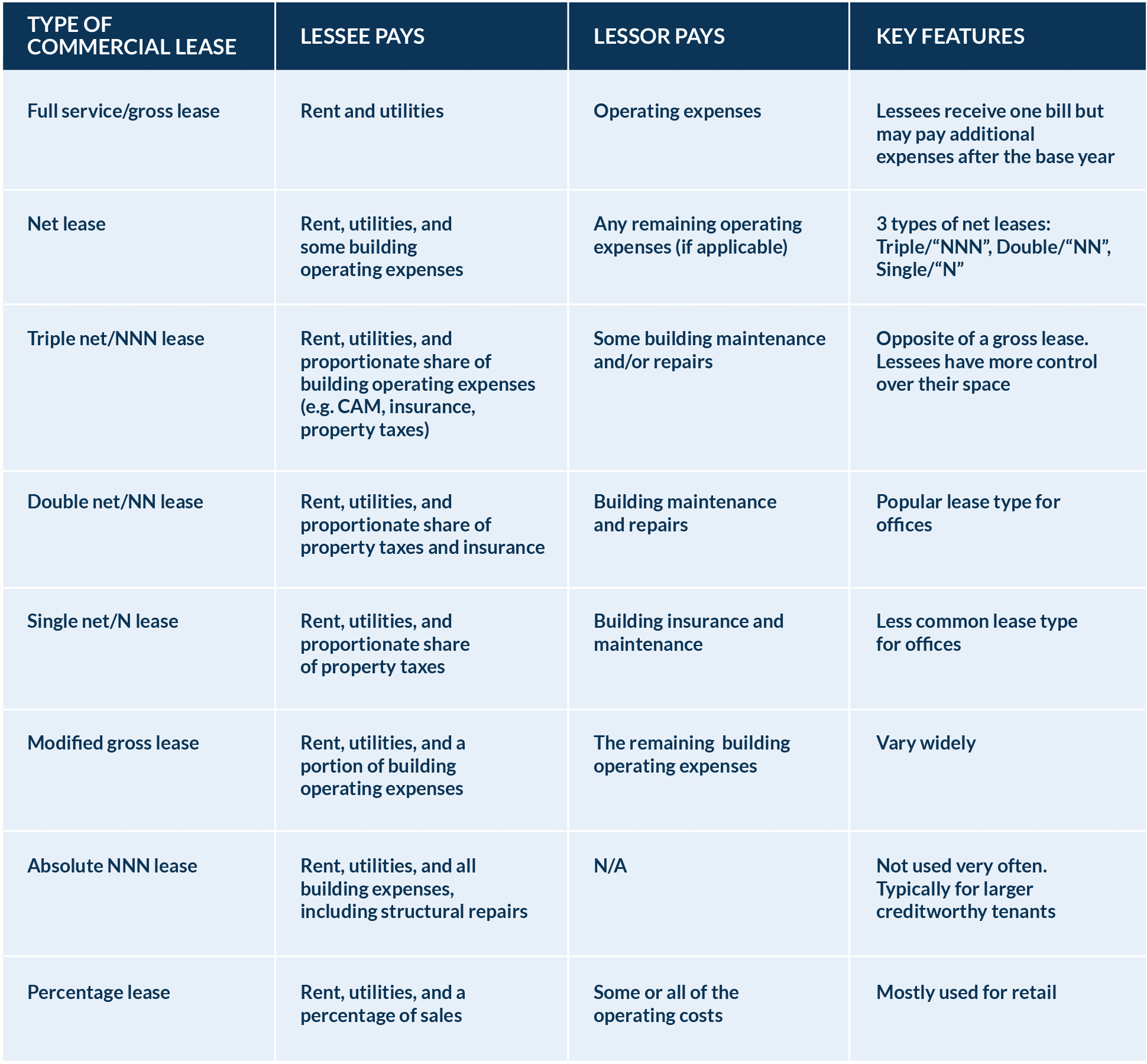 ---
48) Texas J-school chief: Journalists should consider buying rural weeklies; university programs can show you the ropes.
---
49) Fertilizer price increases gobble up agricultural profits: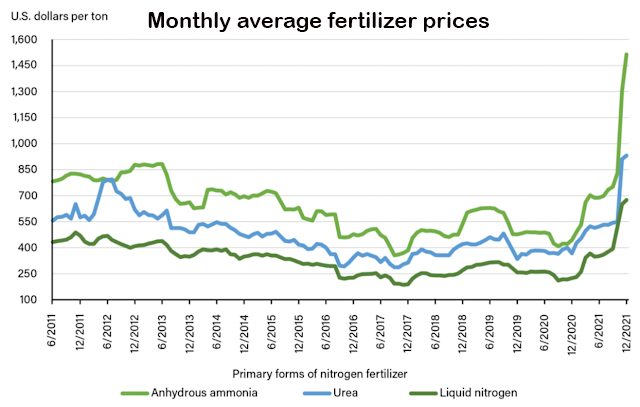 ---
50) 60 desks for every 100 workers:
Mutual of Omaha is building a new headquarters in downtown Omaha, which at first appears to be a revival of downtown fortunes. But the company has 4,000 employees in the Omaha area, and the new headquarters will have room for no more than 2,500 of them, as the rest are expected to work from home on any given day.
---
51) For patient investors, breweries and distilleries offer a shot at growth and a smooth exit: The beer and spirits industries are infused with production and regulatory complications, but also offer a shot at growth for determined investors.
---
52) A webinar you don't want to miss:
---
53) Where are the artificial intelligence jobs?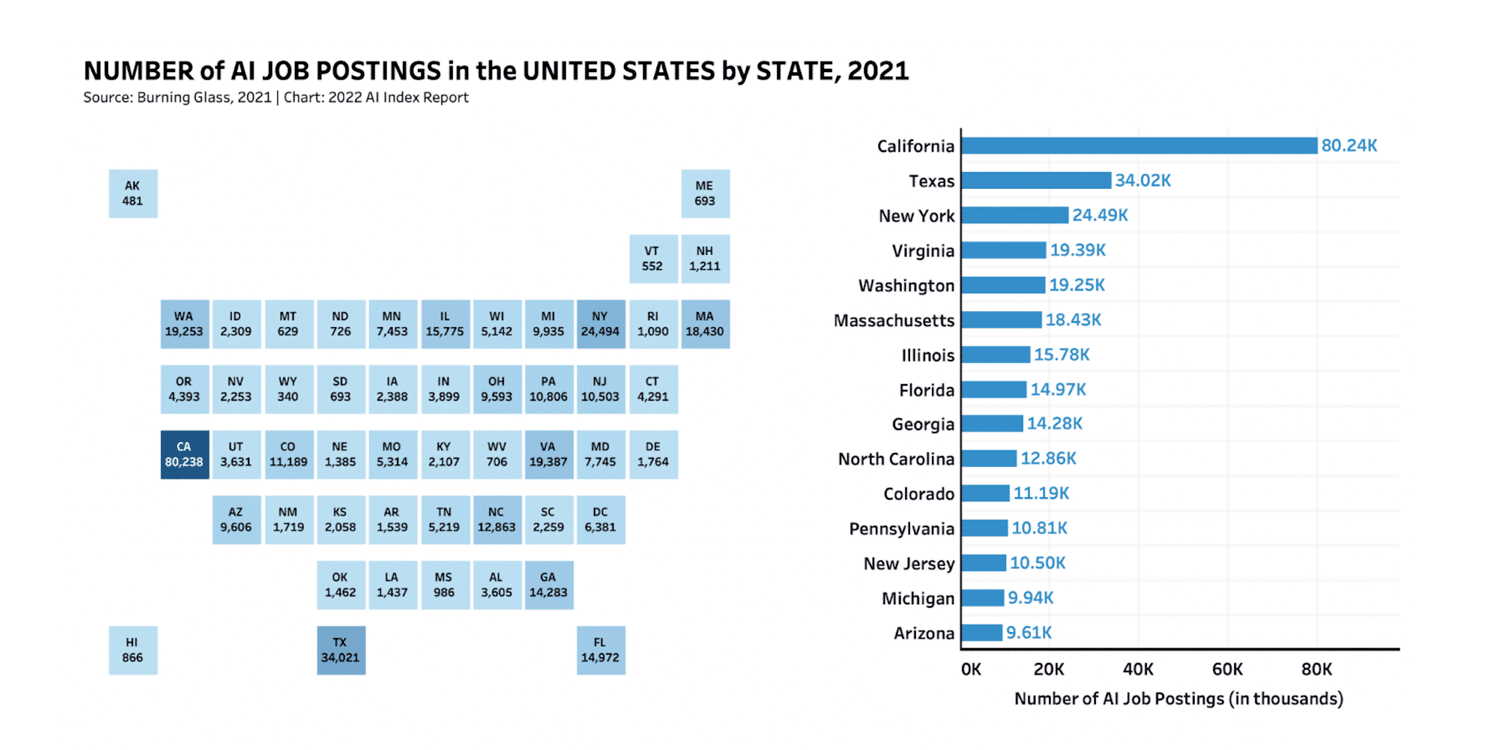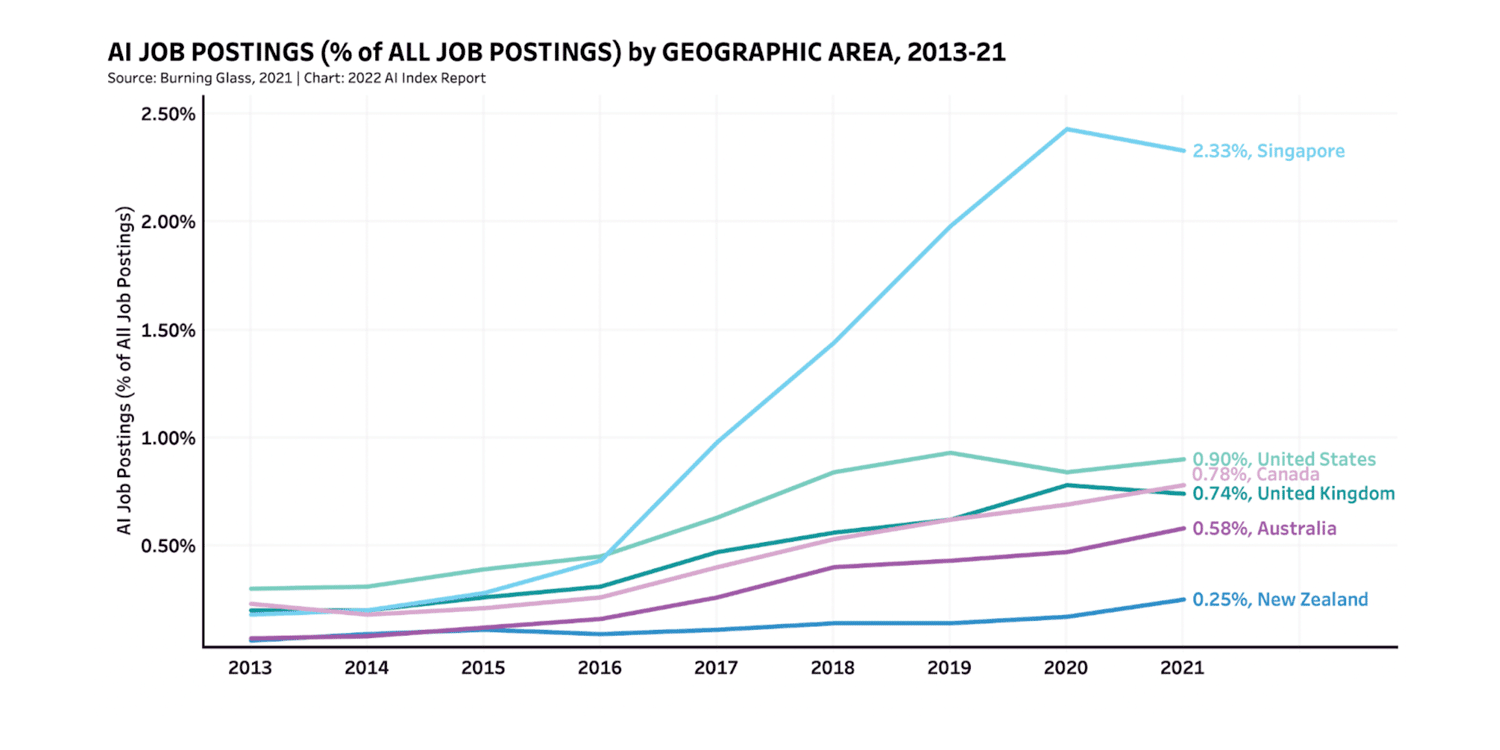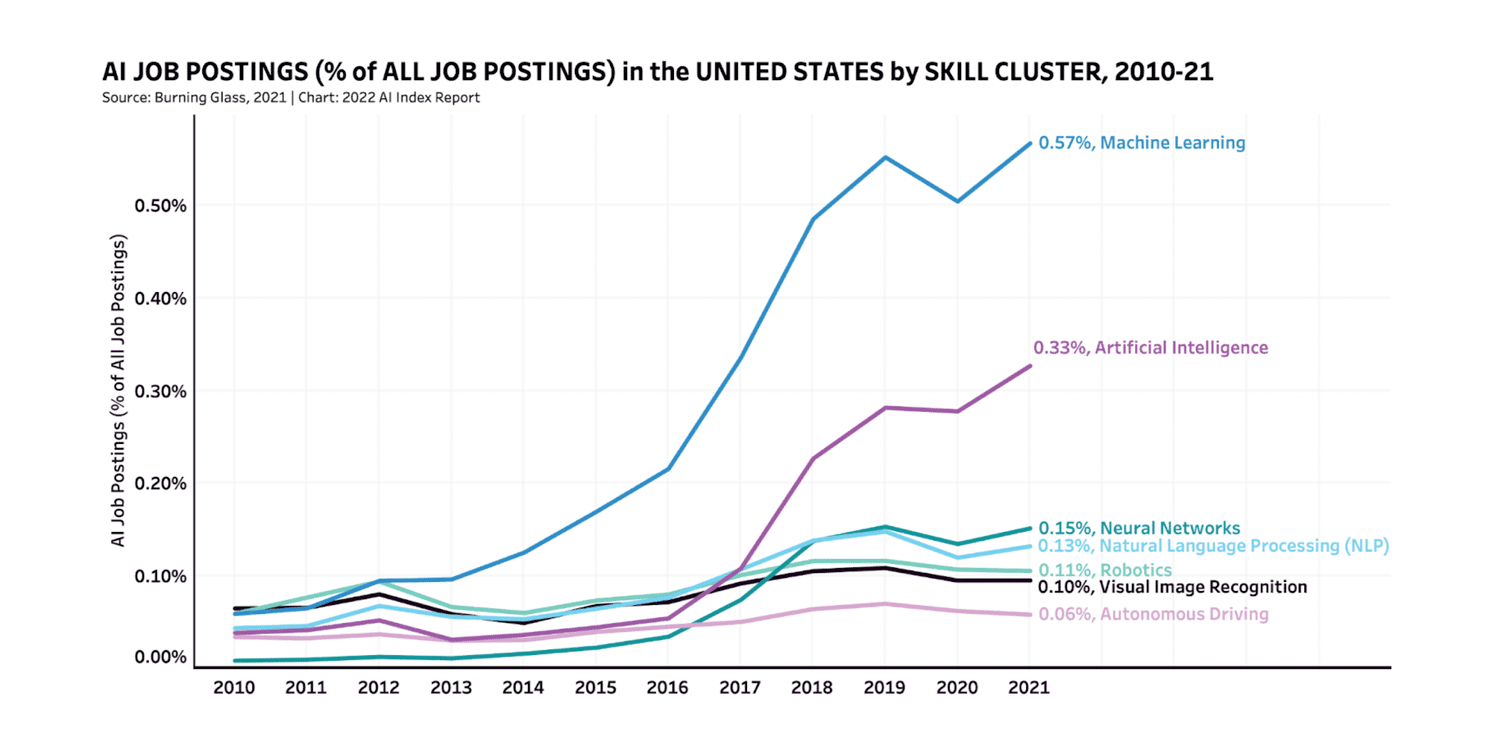 ---
54) Feedback Please: Take a second and let me know what you think.
---
55) Podcast Episode # 42 - Rural Revitalization with Sarah Thompson: In this episode, Dane talks to Sarah Thompson about rolling up your sleeves and helping your rural community.
---
56) 77 New Economic Development Jobs Last Week: Econ dev jobs in 29 states: executive directors, analysts, specialists, program managers, CFOs, assistants, and more.
---
57) The 52 Things Economic Developers Need To Know Last Week: The stories that Dane thinks you need to see from this week. March 17, 2022 edition.
---
58) # 51 - Economic Development and Developers in the News: Econ dev news from 34 economic development executives and organizations in 20 states, and Canada.
Econ Dev Show Newsletter
Join the newsletter to receive the latest updates in your inbox.