1️⃣5️⃣ Economic Development and Developers in the News
Econ dev news from 34 states. June 16, 2021 edition.
Table of Contents
Welcome to this week's edition of Economic Development and Developers in the News.  Please forward this to your friends and colleagues in economic development (especially, but not necessarily, those mentioned!)
Podcast
This week on the Econ Dev Show Podcast, we ask the question: can a workforce developer lead the charge for economic development? In this episode, Dane and Cody Mosely try to find out.  Listen here.
Assorted Links
We published three sets of assorted links for you this week:
Monday - Firework shortages, LinkedIn marketing for EDOs, location benchmarking, reverse site selection, workforce analysis, and more.
Friday - Time to close regional economic divides, the lure of H Mart, the rise of built-to-rent suburbs, are there psychological benefits to commuting to work, and Friday Fun.
Thursday - Navigating the post pandemic return to in-person conferences with color coded bracelets, 2 truths and a lie, and so much more.
---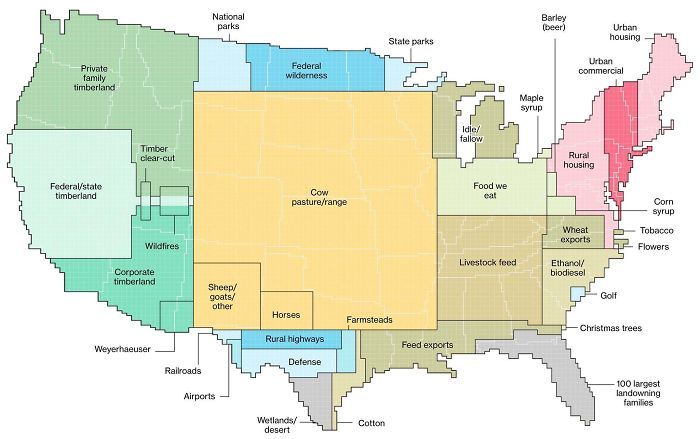 Alabama
Greg Knighton, the city of Hoover's economic developer, is the scheduled speaker for the Hoover Area Chamber of Commerce's June luncheon. Knighton plans to give an overview of Hoover's economic and community development efforts, including target industry recruitment, existing industry efforts, status reports on several commercial developments, talent attraction efforts and a one-stop business assistance team offered by city government.
"Area Development," a prominent national business publication, has selected Alabama for its Gold Shovel Award, recognizing the state's economic development success in the manufacturing sector during a challenging 2020. Notable projects included ArcelorMittal's $775 million project that will create 200 jobs, Mazda Toyota Manufacturing $830 million investment at its assembly plant in Huntsville-annexed Limestone County that will begin production later this year with a total of $2.3 billion investment and 4,000 jobs, and Cullman-based HomTex, a maker of household linens, will create 300 jobs in Selma, where it will manufacture 3-ply and N-95 face masks.
Arizona
Sun Corridor, Inc., a southern Arizona economic development group, has put out a new plan for post-pandemic recovery. The Pivot Playbook aims to serve as a roadmap to help define the region's economy in the coming years. Listen to the interview with Joe Snell, president and CEO of Sun Corridor.
Arkansas
Airport administrators in Texarkana say they've been preparing for new construction and a busy summer travel season. Construction will soon begin on a brand new terminal. A new flight could be added later this summer, and board members recently purchased 38 acres of land for aeronautic development. Texarkana Airport officials are hoping to have air cargo operations on the land, which is right next to the airport.
Colorado
The Colorado Office of Economic Development and International Trade partnered with state legislators to pass 12 bills that will infuse $228 million into Colorado's economic recovery efforts. Notable economic recovery legislation funded through state monies includes the Marijuana Entrepreneur Program which appropriates $4 million for the program and will be used for loans, grants and technical assistance for marijuana entrepreneurs, and the Events & Meetings Incentive which provides $10 million to be used by eligible events for rebates of event costs.
Associated Governments of Northwest Colorado is continuing its public engagement phase for an update of its Regional Comprehensive Economic Development Strategy (CEDS). A series of virtual meetings for each of the five counties represented by AGNC Economic Development District are slated later this month and into July.
Connecticut
Ansonia and Derby may be in line for funds from the state for ongoing economic revitalization projects that help the Valley in general. The state legislature last week passed a bill to create a pilot program where distressed municipalities get additional money for development projects. Sheila O'Malley, economic director of Ansonia
The planning director for Hamden laid out plans in his first report to the town's Economic Development Commission. The two top items on his to-do list regarding economic development include making advances on the High Meadows Project, a 50-acre vacant site that could generate up to $4 million in annual tax revenue for the town if used for senior housing; and redeveloping the former Hamden Middle School site, another controversial revitalization project that has been discussed for decades.
Florida
Brian Rewis has been appointed as the Interim Director of Community & Economic Development for the City of Lakeland.
Sarasota County officials plan to eliminate the local business tax and gradually strip public funding of the the county's main economic development organization. The hope is to finally revamp an organization that has long faced criticism from commissioners.  The move prompted considerable pushback from the business community, the area chambers of commerce and the city of North Port. David Bullock, the interim head of EDC, said the proposal had come from out of the blue.
Hernando County Board of County Commissioners voted unanimously to adopt an ordinance for the Economic Development Investment Incentive Program. Presented by Economic Development Director Valerie Pianta, the program will provide grants to businesses identified as commercial projects that increase the tax base, provide employment opportunities and substantial capital investment. She gave examples of aerospace, manufacturing, distribution or logistics companies, back office operations, research and development, or any corporate relocations as qualifying industries.
Shari Simmans, DeBary's Director of Economic Development, Communications & Government Affairs was appointed to serve on League of Cities Legislative Policy Committee.
Iowa
The Lake View City Council approved development incentives for $12.5 million for the Evapco Expansion. The city will install an approximately mile-long, 12-inch water main to the new plant to account for the increased water usage at the site. Early cost estimates on that effort come in around $568,000, which will be paid for using tax increment financing funds.
Delaware County Economic Development officials are trying to determine the need for childcare within Delaware County. There are three different surveys available that are targeting three groups – community members and parents, employers and current childcare/in-home providers. Providing input will help DCED and community members address the future needs of childcare in Delaware County.
Georgia
The state's deal to buy a massive undeveloped tract near Savannah was reached using a new economic development strategy that could be replicated throughout Georgia. Pat Wilson, the state's economic development commissioner, hopes to use the technique to buy more property across the state for new industrial parks.
Bang Energy, located in the City of Douglasville, was awarded the Silver Shovel for non-manufacturing Project of the year for Georgia.
Idaho
The City of Boise is in the process of developing a comprehensive economic development strategic plan to streamline work around an economy that uplifts everyone in our community, with family wage jobs and access to opportunities. The effort will incorporate robust stakeholder and community input, with the city's strategic priorities and the work of other key partners to build a city for everyone.
Illinois
A potential development project in East Moline would create 10,000 jobs and could quickly become the largest employer in the Quad-Cities. East Moline is among four Illinois cities vying for the project, along with other sites nationwide. A decision may be made this summer. Intersect Illinois, a Chicago-based state economic development organization, gave the business' site selector four potential locations in the state. (Jennifer Walker, Quad Cities Chamber vice president of sales and marketing)
Downtown Springfield Inc. is scheduling interviews with candidates for its soon-to-be vacant executive director position to replace Lisa Clemmons Stott. This summer, Downtown Springfield Inc. is focused on its ongoing concert series and farmer's market. The city's Illinois Main Street organization is also in the midst of planning an 18-month post-pandemic strategic plan for downtown Springfield, according to the executive director job description. (Downtown Springfield Inc. assistant director Kayla Graven)
Indiana
Three companies announced Indiana as the location for new economic projects this week, bringing more than $25 million of investment. A logistics firm, a board game manufacturer and a pasta maker all received state and local tax incentives at a cost of at least $2.85 million to create more than 300 new jobs.
Kansas
Governor Laura Kelly today announced the State of Kansas has been honored for its commitment to excellence in economic development by receiving Area Development magazine's coveted Gold Shovel award for 2021, the highest award given to a state. The annual awards recognize states for attracting high-value investment projects that create a significant number of new jobs in their communities. After previously winning Silver Shovel awards, Kansas now has collected the more prestigious Gold Shovel. Since 2019, Kansas has seen nearly $6 billion in new business dollars invested in the state, and nearly 26,000 jobs.
Louisiana
U.S. Secretary of Commerce Gina M. Raimondo announced Thursday the Department's Economic Development Administration is awarding a $1.6 million CARES Act Recovery Assistance grant to the Coordinating and Development Corporation Bossier City to construct the Northwest Louisiana one-stop resource center, allowing for business development and growth.
SmartPort will receive a $1.6 million grant from the U.S. Economic Development Administration. The state and its port partners will add $1.4 million to the federal grant for the $3 million needed to launch the program. SmartPort, or the Lower Mississippi River SmartPort & Resilience Center, is a program of Baton Rouge, La.-based Water Institute of the Gulf. (Justin Ehrenwerth, president and CEO for the Water Institute of the Gulf; Paul Aucoin, executive director of the Port of South Louisiana)
Massachusetts
West Springfield Town government will continue to run "economic development by committee" after the City Council cut a $60,550 development director position from the fiscal 2022 after being unable to fill the position. Instead, additional redevelopment tasks will fall to Town Planner Allyson Manuel and the West Springfield Redevelopment Authority.
Michigan
The Right Place Inc. has published a new digital database of businesses owned by people of color, women, veterans and people in the LGBTQ community operating in a 13-county region of West Michigan. The Right Place launched The Diverse Business Directory in alignment with its strategic plan, which includes a goal of increasing economic inclusion.
The Lansing Economic Area Partnership will receive a $1.1 million in federal and local funds to bolster the region's med-tech industry. The grant will help support new startup accelerator programs, deep research and stakeholder engagement to analyze and define health care supply chain and medical technology industry clusters, research and innovation fellowship opportunities and med-tech specific marketing development. (Bob Trezise, president and CEO of LEAP)
Grand Sourcing Summit is a June 29 virtual event that will seek to connect West Michigan suppliers owned by women, veterans and people of color with purchasing organizations to discuss procurement opportunities. The event will encourage buyers to give a chance to smaller, diverse-owned West Michigan businesses. It's being hosted/sponsored by Pure Michigan Business Connect, Grand Rapids Area Revitalization Task Force, Grand Rapids Area Chamber of Commerce, Local First, The Right Place and the West Michigan Hispanic Chamber of Commerce. (Joe Agostinelli, Executive Director at Grand Rapids Area Revitalization Task Force)
The City of Dearborn Heights, in conjunction with the Wayne County Economic Development Department, will host a June 15th workshop dedicated to clarifying the small business loan and grant application process for Wayne County small business owners and managers.
Minnesota
Economic Development Director Cathy Mehelich says as the pandemic began, they started tracking new business starts and closings. St. Cloud had more business openings than business closures in the city of St. Cloud in the past year. There continues to be significant private investment happening in St. Cloud and a lot of optimism in the commercial real estate market.
Missouri
The Table Rock Lake Chamber of Commerce is conducting a survey to gather input as part of the process for creating an economic development strategic plan for Stone County.
Montana
Missoula County's director of development, Dori Brownlow, will retire at the end of this fiscal year. With Brownlow stepping down, the county will expand the duties of Emily Brock, a former Missoula City Council member who was hired to head the redevelopment of the county fairgrounds. Brock will continue her role heading fairgrounds redevelopment while also filling Brownlow's role managing the county's tax increment financing districts and other redevelopment efforts.
Nebraska
Holt County Economic Development has announced Shelby Regan as the new Executive Director of the county-wide economic development office. Darby Paxton was the previous director and had been in the position for four years.
New Mexico
Los Alamos MainStreet has been designated as an accredited Main Street™ program for meeting rigorous performance standards. Over the past year, Los Alamos MainStreet also has worked closely with the Chamber of Commerce to provide grant and financing opportunities, as well as targeted promotional programs to help support local Los Alamos businesses; recently launched Discover Los Alamos, a site dedicated to those relocating or recently moved to the community; and other initiatives. Los Alamos MainStreet also is pursuing: a Metropolitan Revitalization Area zone in White Rock, an Available Properties database to help fill vacancies in town; a Retail Storefront Accelerator and incentive program; and downtown façade refresh effort. (Patrice Frey, President & CEO of Main Street America)
Job Training Albuquerque, first established as a partnership between the City of Albuquerque's workforce development program and Central New Mexico Community College, is expanding its course listings this summer. The program is now offering high-demand skills training through The University of New Mexico's Anderson School of Management and WESST, a nonprofit that supports entrepreneurs in New Mexico. (Gina Urias-Sandoval, executive director at the Anderson School of Management; Synthia R. Jaramillo, Director of Economic Development)
New York
New York City plans to invest another $500 million-plus into its plan to develop the city's life science industry, bringing the total to $1 billion. As part of the decade-long initiative, dubbed LifeSci NYC, the city will invest funds to spur the construction of more lab space and incubators, support nonprofits focused on research, and expand an internship program.
Empire State Development, New York's economic development arm, is getting a new CEO and president. Patrick Foye, the chairman and CEO of the Metropolitan Transportation Authority, will head Empire State Development as interim CEO and president.
After a year-long planning process, the City of Dunkirk and Chautauqua County, along with their consultant, Bergmann, presented key findings of the NRG Power Plant Feasibility Study and Alternatives Analysis. A redevelopment strategy for the NRG Power Plant site that mitigates direct and indirect impacts on the Dunkirk community is critical to the City's long-term economic recovery. (Mark Geise, Deputy County Executive for Economic Development and CCIDA CEO; PJ Wendel, Chautauqua County Executive)
Ithaca Area Economic Development has released a plan to help local businesses. It's called the Tompkins County Economic Recovery Strategy. Short-term solutions in the plan include the Emergency Relief Loan Fund, a Small Business Resiliency Fund, and the Anchor Storefront Recovery Fund.
North Carolina
Greenville ENC Alliance is partnering with several municipalities in Pitt County to help market their towns to potential industries and businesses. (Steve Weathers, president and CEO of Greenville ENC Alliance)
Jones County is looking to bounce back after being hit hard by Hurricane Florence in 2018 and the coronavirus pandemic in 2020. John Bender, Economic Development Director for the county, said they are finally bringing in new and old business after lots of owners had to close due to COVID-19.
Governor Cooper commits to offshore wind power as North Carolina creates jobs by transitioning to a clean energy economy. The Executive Order highlights the economic and environmental benefits of offshore wind and directs actions to help North Carolina secure the jobs and economic development associated with the industry's estimated $140 billion investment over the next 15 years to develop projects from North Carolina up the Atlantic Coast.
Kelly Andrews, executive director of the Pitt County Economic Development Commission, was named to the Business North Carolina 2021 Power List.
Rockingham County's Leigh Cockram was named North Carolina Economic Developer of the Year.
Natalie LaVallee, Marketing Director for Fayetteville Cumberland Economic Development Corporation, was named in Fayetteville Observer's 40 Under 40 Class of 2021.
Wake County and Research Triangle Foundation leaders spoke at the recently opened Boxyard RTP facility in Research Triangle Park on Friday morning to discuss the past 15 months of economic development announcements, including the reasons why Apple chose the area for its new campus. Apple announced that it would build a new campus and engineering hub in April, which will be on a 43-acre site in the region, and will hire for an expected 3,000 high-salary jobs in the region, and invest more than $1 billion in the state. (Research Triangle Foundation's president and CEO, Scott Levitan)
Elizabeth City State University has been selected to be one of the myFutureNC Local Educational Attainment Collaborative communities across North Carolina. Launched by ncIMPACT Initiative at the UNC School of Government and myFutureNC, with support from the John M. Belk Endowment, this is a two-year pilot program that supports local education collaboratives across the state that seeks to significantly increase the number of students successfully completing a degree, credential, or certification with a focus on regional economic development. The goal of the collaborative is to develop local economic impact by increasing opportunities for education and establishing connections among regional institutes of learning, employers, local governments and other community partners. In addition, the program will work to bring resources to communities such as federal, state, and philanthropic funding. (Anita Brown-Graham, director of the ncIMPACT Initiative; Cecilia Holden, president of myFutureNC)
North Dakota
Lonnie Laffen was posthumously honored with Grand Forks Region Economic Development Corp Impact Award. Accepting the award on Laffen's behalf were his wife Pam, and JLG Project Manager Adam Davidson. (Keith Lund, president and CEO of the EDC)
The Minot City Council voted unanimously Monday to designate up to $1.1 million in unallocated dollars from the portion of the first penny of sales tax that is designated for economic development. Among spending proposals are: a downtown building facade improvement, consultant services for a citywide leakage study and data analysis, and developing a permanent site for food trucks. (Jonathan Rosenthal, Minot City Economic Development Director)
Ohio
Butler County officials are hoping 2021 can be the "transformational" year for spurring economic development, including investing healthy amounts of cash. The Butler County Port Authority has $1.8 million plus development tools like tax breaks to encourage development. The port has been waiting for the county to hire an executive director in the past year since Mike McNamara left the post in August 2020. Butler County Development Director David Fehr and his staff have been filling in and handling port business.
The Wayne Economic Development Council named Maribeth Burns as its new president. The council's board of directors appointed Burns this week to replace John Crum, the former CEO of Seaman Corp., who was serving as the interim president following the departure of Tom Pukys last month.
Oklahoma
Lawrence McKinney, the new leader with the Norman Economic Development Coalition is bringing more than two decades of experience to develop a plan to energize Norman, grow the local economy and improve the quality of life for residents. McKinney's plan projects the creation of 3,000 net new jobs by 2026 — a 20% increase over the previous five years — a rise in population by 9,000 citizens and $200 million in new capital investment.
Oregon
The City of La Grande is beginning its search for a new economic development director following the departure of Christine Jarski after six years of holding the position. The Economic Development Department corresponds with local, regional and statewide economic resources and oversees the implementation of the Urban Renewal Plan, Economic Development Plan and the Main Street Program in La Grande.
Pennsylvania
The Pennsylvania Tourism Office announced today the launch of its newest trail, "Best Buds: A Garden Trail," a self-guided road trip highlighting the finest flora at the commonwealth's gardens and arboretums. The Pennsylvania Tourism Office, housed within the Department of Community and Economic Development, is dedicated to inspiring travel to Pennsylvania. (Carrie Fischer Lepore, Department of Community and Economic Development Deputy Secretary of Marketing, Tourism & Film)
Montgomery County Community College will host its annual Workforce Development Business Roundtable to help area businesses continue to recover from the effects of the coronavirus pandemic — by connecting them with resources to strengthen their workforce and improve their competitive advantage. (Kyle Longacre, Montgomery County Community College dean of workforce and economic development; David Zellers, Montgomery County Director of Commerce; Rebecca Swanson, Redevelopment Authority Executive Director; Jennifer Butler, Montco Works Executive Director)
South Carolina
Two new projects are bringing nearly $20 million in economic growth to Anderson County. Officials said the growth will bring new jobs, and more will follow.  The projects include Old Dominion Freight Line, and B4, a warehouse spec industrial space.
Economic Development Roundup: Century Aluminum will invest more than $60 million and create 100 jobs; QVC will invest $27.5 million to expand its fulfillment center and is expected to create 360 jobs; Intertape Polymer Group will be investing in a $20 million expansion, creating 135 jobs over five years; Kerns Trucking will establish its $7.9 million headquarters and will create 136 jobs; SouthWood Corporation will invest $6.4 million in operations and create 73 jobs; Materials Research Group will invest $3.1 million to establish operations and create 27 jobs; and Charleston Coffee Roasters will invest $2.2 million in expansion and create 28 new jobs.
The Aiken Municipal Development Commission hired Dr. Tom Hallman as a program manager, a job that demands the former USC Aiken chancellor engage community members, government officials and commercial players in an effort to further the city's economic development goals.
Tennessee
Tennessee Gov. Bill Lee, Department of Economic and Community Development Commissioner Bob Rolfe and Simple Logistics Solutions officials announced today that the company will establish new operations in Nashville. SiLo will create 92 new jobs and invest nearly $712,000 in its headquarters operations. (John Bradley, TVA senior vice president of Economic Development)
Courtney Pogue is the newly hired director of the Nashville Mayor's Office of Economic and Community Development.
The Chattanooga City Council presented a plan to realign city government departments. According to the plan, the current Department of Economic and Community Development, also known as ECD, will be split into two departments: the Department of Economic Development and the Department of Community Development. The newly independent Department of Economic Development will manage both economic and workforce development, as well as real property and brownfields. The Department of Community Development, in addition to managing Chattanooga's community centers, will also include neighborhood services and assistance programs, and will still coordinate with the Department of Economic Development on workforce assistance.
Diversity, Equity, and Inclusion Alliance of Northeast Tennessee and Southwest Virginia, a newly-announced regional organization, aims to help build the area's workforce, boost economic development, and create a welcoming atmosphere in the area. (Adam Dickson, president of the Alliance; Chris Dagenhart, vice president of the Alliance)
Texas
Mark Mitchell, chief economic development officer for Partnership Lake Houston, will leave the organization this summer after four years serving the community. Partnership Lake Houston CEO Jenna Armstrong said Mitchell has been a driving force in the organization that helped businesses grow, created more jobs and was instrumental in helping the region recover from Hurricane Harvey in August 2017 and the COVID-19 pandemic.
San Antonio city council allowed California-Based Petco to keep tax incentives after the company missed its required jobs target. They entered into a contract with the city in 2010 to receive the incentives for constructing a support center. Instead of overlooking the 150-job gap, the City of San Antonio had the right to enter a "clawback" phase in which it could have recovered the entirety of the tax incentive package. (Caitlin Cowart de León, public relations manager for the City of San Antonio's Economic Development Department)
The Amarillo Economic Development Council (AEDC) is among the recipients of the Texas Economic Development Council's 2021 Workforce Excellence Award. The Workforce Excellence Award is meant to recognize "exceptional contributions by a Texas community or region that has implemented successful workforce initiatives." The Amarillo EDC was noted as recognized because of the Take Root in Amarillo initiative. The website aims to give businesses, job seekers, students, and individuals looking to learn more a look into the cultural, economic, and social benefits of living and working in Amarillo. (Kevin Carter, President & CEO of the Amarillo Economic Development Corporation; Sabrina Meck Perez, Director of Workforce Attraction & Retention of the Amarillo Economic Development Corporation)
Austin leaders see the pandemic and winter storm as openings for economic opportunities. Local leaders say the past 15 months of Austin's history have been a test for how the city can best serve the people and businesses that are most at risk as growth changes the economics and character of Central Texas. Along with bolstering the energy and water infrastructure to withstand future weather emergencies, the local economy has to be positioned to help longtime residents take advantage of economic growth by training them for better jobs offered by companies like Tesla, Oracle, Apple and Samsung. (Veronica Briseño, the city's chief economic recovery officer; Ahmed Moledina, board chair for the Greater Austin Asian Chamber of Commerce; Laura Huffman, president and CEO of the Austin Chamber of Commerce)
New Braunfels has a 1,900-acre project proposed along Interstate 35 just north of the city limits which is expected to add thousands of residential housing units and commercial and light industrial development, as well as parks and spaces for additional schools. Jeff Jewell, the city's director of economic development and community development, will outline SouthStar Communities, the project developer, to enter into a development agreement with the city and then create a Water Improvement District.
Washington
Northwest Innovation Works on Friday notified the Port of Kalama it will terminate its lease, ending its seven-year effort to build a $2.3 billion methanol plant at the port. Project supporters — including the port, Cowlitz County Commissioners, labor groups and state lawmakers — mourned the loss of the project and its potential boost for the county. Conservation groups and residents who opposed the plant applauded the announcement.
West Virginia
The West Virginia Infrastructure and Jobs Development Council has announced funding for water and sewer system improvements and service extensions in towns and public service districts around the state at its most recent meeting. The council also approved $2 million in loan assistance for two hangars at the North Central West Virginia Airport complex. The funding will go through the Benedum Airport Authority.
Wisconsin
La Crosse Downtown Mainstreet has received accreditation from Main Street America, a nationwide organization helping to revitalize communities across the country. The affiliation with Main Street America opens the door to different grants and programs businesses can use for improvements. (Terry Bauer)
With an annual statewide impact of $30.8 billion, the University of Wisconsin–Madison is a major contributor to Wisconsin's economic growth, particularly when it comes to job creation and workforce development, according a new white paper developed by NorthStar Analytics. Every year thousands of UW–Madison graduates join Wisconsin's workforce and nearly 80 percent of 2018 graduates continue to live and work in Wisconsin three years after graduation. UW–Madison has become an important generator of new businesses as well. The university has helped create more than 400 startups.
Wyoming
Central Wyoming College hosted state officials for a presentation about the state's economic development and how it can improve. This program is an effort between the University of Wyoming and the community colleges.
Wyoming Innovation Network is a collaboration between the University of Wyoming and the state's community colleges to develop innovative solutions that support and enhance Wyoming's economy and workforce. It includes an emphasis on focusing workforce development on high-potential areas; supporting and training entrepreneurs and new business startups; a research and market analysis agenda aimed at technology transfer and commercialization; and developing outside revenue sources such as corporate partnerships to provide new opportunities for students.
Canada
The County of Wellington will ask the province to establish a "Regionally Significant Economic Development Area" here to mitigate the impact of potential Greenbelt expansion which would mean the area would be planned and protected for employment uses that require large lots of land and depend upon efficient movement of goods.
The District of 100 Mile House has announced its Economic Development Strategy for 2021 and beyond has been completed. The new plan identifies challenges the community is facing which include lack of economic diversity and keeping skilled workers. (Joanne Doddridge, 100 Mile House Director of Economic Development and Planning)
Mailing List
Thanks for reading.  Please subscribe to our mailing list for weekly updates.
Submissions & Corrections
If you have any submissions or corrections, please reach out.
Finally
Please forward this to your friends and colleagues in economic development (especially those mentioned!)
Econ Dev Show Newsletter
Join the newsletter to receive the latest updates in your inbox.